Are you still debating whether to use HubSpot or not?
You're not alone, HubSpot has such a huge arsenal of inbound weapons it's natural to think you have to be on board. Then there is the cost, the HubSpot platform isn't free.
Can you manage your Inbound Marketing without having to pay for HubSpot? Let us help you with your Hubspot review.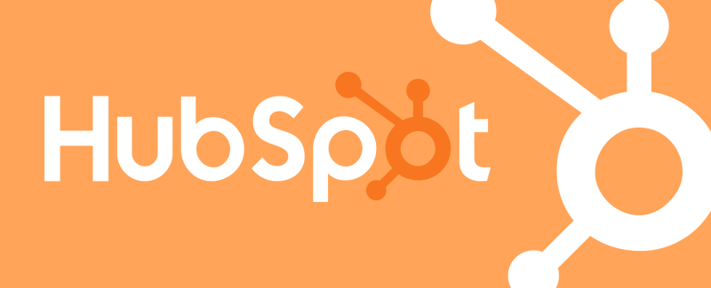 How does Inbound Marketing work?
Inbound Marketing is any marketing activity designed to bring in visitors to your website (blogs, webinars, giveaways, ebooks, podcasts, case studies, videos etc). It draws the attention of your company, making it easier to find by the people looking for solutions you provide.
Inbound draws them into your sales cycle.

How to run an Inbound Marketing campaign
Inbound marketing works effectively when you target the specific persona of your prospect; what are their interests and what are their challenges?

GET FOUND - CONVERT THEIR ATTENTION - SALES
1. Create quality content to entice people to visit your site:
Research the keywords your customers are using.

Create content that addresses what they are searching.

Write blog posts, case studies, white papers or social media posts.

Optimise that content for search.
KEYWORDS - CONTENT - OFFER SOLUTION
2. Track your metrics to find out what works and what doesn't:
Which content brings the most traffic into your site?

What generates leads?

What generates sales?
3. Use marketing automation to follow your leads:
Where do your visitors go on your site, do they leave or click elsewhere on your site?

What do content do they download or access?

Understand your lead's pain points or goals depending on the content they view.

If you learn something valuable about their actions it will help your sales team.
4. Measuring the success of your Inbound Marketing, what's your ROI?
You can see the results of your inbound performance by looking at your website analytics, blog activity, ebook downloads or social media engagement.

The bottom line here, is that with any inbound marketing campaign, you are going to need tools and these need to be compatible with your CRM.

Inbound marketing is important at the beginning of your customer's buyer cycle as it can attract them to you in the first place, but it's also effective in tracking their lifecycle too. From first engagement to final conversion and even through to upselling and beyond.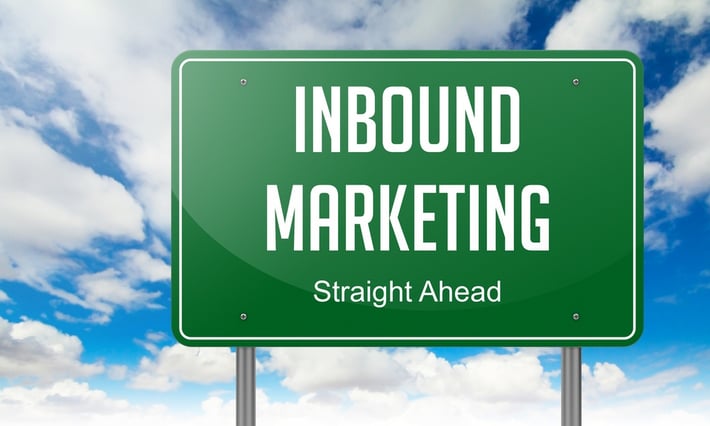 What are the problems with your Inbound Marketing?
You know that inbound will improve your marketing strategy, but where do you start, which questions are you asking?


1. What is Inbound?
Scroll back up!
2. Inbound is the way forward but I don't have enough time?

As a time resource, this is huge. Your marketing strategy needs to have content, but before you come up with killer content you need to identify your buyer personas, spend time on keyword analysis and set your marketing goals. Then you need to integrate them with your sales team too, how will your inbound help sales convert?
3. I'm using a lot of free tools
The list of free tools for analytics, SEO and content is as long as you like and includes applications like HootSuite, Wordpress, BuzzSumo, MailChimp, Yoast, Google Analytics, LeadIn, SumoMe, ChimpMate as well as Google Keyword Planner. The big question is can you get them to all talk to each other and work together to make the process efficient and successful?
4. You are worried about your ROI?
The process of calculating a return on your investment is a critical part of your marketing plan, if you're not evaluating the time, the effort and the return then you can't make a responsible marketing decision. Have you calculated the time you take on your inbound against the results you are getting?
5. We signed up to HubSpot but don't know where to start?
HubSpot works best when it partners with you. Maybe you have a lack of quality content, a broken funnel, or just don't know how to read your metrics. HubSpot is only as good as the effort you put into it. When you do it provides accurate data on what is or isn't working.
Do you need an Inbound Marketing partner?
How many hours do you spend on HubSpot each week? Even if inbound marketing makes sense to you, can you really accomplish all of your goals and just how much time should you be putting in each week? Writing content, studying metrics, analysing data, optimising content and keeping up with social media too. HubSpot doesn't do the work: You do! So if you can't invest enough time to make HubSpot work then perhaps you need a partner to help you.
Can you run a successful marketing strategy without HubSpot?
Yes. But you'll still need to use all those free analytical tools to monitor your results:
Analytics - Google Analytics

Social Publishing - HootSuite or Buffer

Landing Pages - Unbounce or Leadpages

Keyword Research - Rankie

Market analysis - HubSpot Website Grader

Email - MailChimp

Buyer Persona - Xtensio
What you end up with is a sort of 'non-HubSpot' HubSpot!
The true cost of HubSpot
HubSpot is an inbound marketing tool enabling you to achieve inbound marketing goals. The real costs aren't found in the fees for using its software, it's the time you offer up to it.
Like any marketing activity, it takes effort, and lots of it. That means your time is the single biggest cost to using HubSpot to expand your inbound marketing strategy.
You can spend that time concentrating on a single marketing platform or try to work with multiple stand-alone tools, or you can find help from a HubSpot partner who'll do all the hard work for you.
Still think HubSpot is too expensive?