Here to support you, every step of the way.
HubSpot Onboarding empowers you to maximise the features and functionalities of the HubSpot platform.

Whether you're using the Sales Hub, Marketing Hub, Service Hub, CMS Hub, or Operations Hub, HubSpot Onboarding is designed to help you navigate the powerful capabilities the platform has to offer.

When you choose Digital Media Stream as your HubSpot Onboarding service provider, you'll be expertly guided through HubSpot by accredited partners whose goal is to help your business succeed.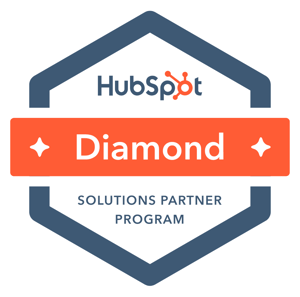 How can HubSpot Agency Onboarding benefit your business?
HubSpot Onboarding can be completed directly with HubSpot, or it can be done through a HubSpot Solutions Partner AKA a HubSpot Agency.

Your onboarding plan will be tailor-made, based on your highest priority goals with HubSpot, taking into account the size & complexity of your business as well as your desired use of the platform.
You'll be shown around the features and functionality of the HubSpot products you purchased, and advised on how best to integrate your current tech stack with HubSpot.
As one of the longest-serving and most experienced HubSpot Solutions Partners in the UK, Digital Media Stream will guide you to success with a hands-on, customised approach to onboarding success.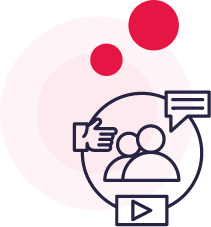 In a short amount of time, Digital Media Stream were able to positively impact our organic search traffic through blogs and social media. They even got us to the top spot in organic search for one of our most desired keywords.
Julia Valentine
Head of Marketing
HubSpot Agency Onboarding Services
Guided by HubSpot Platinum Solutions Partners to enable your success.
Marketing Hub Onboarding
At the heart of growing traffic, generating and nurturing leads, the Marketing Hub is a central part of your demand generation strategy.
Digital Media Stream's guided Marketing Hub Onboarding plan will help you navigate your way around the core of the HubSpot platform and set your marketing activity up for achieving your goals.
This service is primarily designed for companies who are new to HubSpot or have added the Marketing Hub to their existing HubSpot license.
Marketing Hub offers endless opportunities to run lead generation campaigns, content marketing strategies, PPC funnels, and much more.
As HubSpot Platinum Solutions Partners, we can help you focus on what is going to provide the greatest return in the shortest amount of time and help you plan for future objectives you have in place.
What's included
How your data lives in HubSpot
Lead capture and conversion paths
Segmenting your data
Email marketing
Traffic & website analytics
Content strategy
Automated lead nurturing & internal lead assignment setup

Consulting to migrate/import data from your CRM

Campaign setup and analysis

Calculated properties and custom reporting

Permissions, team setup and managing multiple brands in HubSpot

Technical consulting

Business strategy consulting
Sales Hub Onboarding
HubSpot's Sales Hub is a powerful CRM with world-class capabilities to help you manage your prospects and generate quality pipeline opportunities.
With our Sales Hub Onboarding service, we will put a customised plan in place to ensure your sales team gets to action quickly and streamlines their process to aid prospecting and deal creation.
Adoption of any CRM is key, so we will walk you through all the necessary steps to encourage your team to adopt your new system and reap the rewards of using HubSpot.
Success in sales relies heavily on having a systematic, repeatable process in place that can be continually measured and optimised.
If you are new to the HubSpot Sales Hub and want to put a solid foundation that your team can thrive upon, then this is the service for you.
What's included in HubSpot Sales Hub Onboarding?
Productivity tools

Overview of your custom sales process in HubSpot

Customisation of the CRM for your processes

Baseline reporting setup and review

Onboarding your team (invite, permissions, and resources)

Standard sales automation setup

Turning on standard integrations (App Marketplace/native)

Consulting to migrate/import data from your CRM

Routing and managing multiple teams

Business process mapping

Custom integration consulting (APIs)

Phase 1 success planning
Service Hub Onboarding
Completing the customer journey brings the HubSpot Service Hub into play!
You've made the decision to invest in a platform that helps you serve and nurture your customer relationships to the highest standards. Happy, satisfied customers breed new opportunities.
Our HubSpot Service Hub Onboarding service sees us build a roadmap that will help you accomplish your immediate and long-term customer service goals.
Digital Media Stream's team of experts will help you navigate the HubSpot Service Hub to gain a crystal clear view of the interactions that are taking place across your customer base.
We are here to guide you every step of the way, from the setup process to raising enhancement request tickets or triggering up-sell opportunities.
We'll ensure you know exactly how to leverage HubSpot to maximise your customer relationships.
What's included in HubSpot Service Hub Onboarding?
Setting up intake channels

Scheduling meetings

Creating a customised ticket pipeline

Reporting on productivity and closed tickets

Live chat implementation

Standardised email and chat responses

Helping customers self-serve through the knowledge base

Ticket automation

Measuring customer experience

Managing multiple teams

Developing support playbooks

Creating custom dashboards
CMS Hub Onboarding
Website development has changed. If you've chosen to build on the HubSpot CMS, welcome to the fast track to website personalisation and Growth-Driven Design.
Through our HubSpot CMS Onboarding service, you will be introduced to a powerful platform that will help you measure and analyse the performance of your website. Unlock your ability to make strategic, data-informed, and growth-focused enhancements to your website experience.
Conversion is key, and understanding your way around the HubSpot CMS platform is what we are here to help you achieve.
From tracking conversion paths to measuring topic cluster SEO content campaigns, Digital media Stream's step-by-step guided onboarding will set you up for success.
What's included in HubSpot CMS Onboarding?
How your data and website live in HubSpot

Optimising your website and blog

Content strategy

Lead capture and conversion paths

Traffic and website analytics

CMS Memberships

Custom reporting to track KPIs, site performance reporting, reporting by brand domain

Website speed and security best practices/tools

Content partitioning

Dynamic page testing
Operations Hub Onboarding
Say hello to a world of automated business processes and synced customer data. The newest member of the HubSpot Hub family, Operations Hub is a unified toolset that helps your business deliver a seamless, intelligent customer experience.
Our HubSpot Operations Hub onboarding service will help you uncover the possibilities of a central platform designed for growing operations teams.
HubSpot Operations Hub provides an unprecedented source of truth for customer data, with all the tools and functionalities you need to turn your operations into a strategic arm of your business.
What's included in HubSpot Operations Hub Onboarding?
Data sync
Historical sync
Default field mappings
App Marketplace integrations
Contact management
Companies
Deals
Tasks & activities
Company insights
Custom properties
Growth Suite Onboarding
HubSpot Growth Suite bundles together the three most popular Hubs: Marketing, Sales, and Service. Each Growth Suite offers an adapted version of each Hub with varying user access levels, and different price points.
The integrated functionalities of these bundles make them a suitable and cost-effective solution for businesses of any size, looking to scale quickly and effectively.
HubSpot Growth Suite is available throughout the Starter, Professional and Enterprise Suites.


HubSpot Starter Growth Suite is best suited to first-time HubSpot users and startups. You have access to Marketing, Sales and Service Hubs in this suite.


HubSpot Professional Growth Suite is the most popular solution, geared towards growing SMEs. This suite includes the Marketing, Sales and Service Professional Hubs, as well as the newest Operations Hub and CMS Hub.


HubSpot Enterprise Growth Suite

is the ultimate package for large businesses driven by exceptional growth and progressive needs. The Enterprise Growth Suite includes Marketing, Sales and Service Enterprise Hubs, as well as the Enterprise CMS Hub.
What's included in HubSpot Growth Suite Onboarding?
Depending on your plan, you'll have access to a variety of Hubs within the HubSpot platform.
For all HubSpot Growth Suite Onboardings, you'll be expertly guided through the functionalities of the Marketing, Sales and Service Hubs to help you maximise and maintain efficient sales pipelines, implement strategic marketing campaigns and provide exceptional customer experiences.
The Professional Growth Suite Onboarding will also include CMS Hub and Operations Hub discovery, while Enterprise Growth Suite Onboarding will include CMS Hub training.
HubSpot Onboarding Pricing
Our pricing, like our HubSpot Onboarding service, is tailored to each business.
Your onboarding process and pricing will be fully customised for you, based on your desired usage of the platform, coupled with your specific goals.
With our HubSpot Platinum Solutions Partner credentials, you can rest assured you'll be getting the best from our team of experts. Digital Media Stream is an accredited HubSpot Agency and provider of top quality Onboarding Services.
Request your customised HubSpot Onboarding pricing quotation below.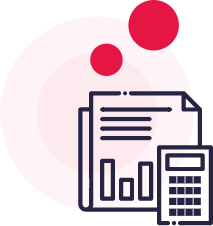 The Heaton Group
259% increase in organic new contacts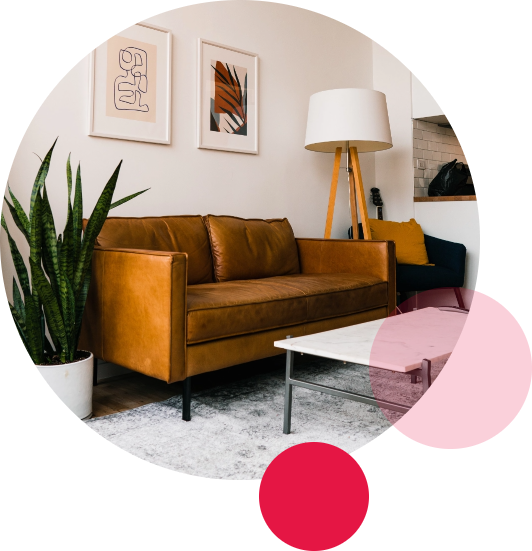 Why Digital Media Stream as Your HubSpot Onboarding Agency?
We are HubSpot experts, and our HubSpot Platinum Solutions Partner credentials are a testament to our expertise.
We've delivered success to a proud portfolio of clients, across a variety of sectors and campaign budgets.
We know the value of getting the most HubSpot - and we are confident we can help you and your team maximise your HubSpot usage.
It is critical to utilise the platform in the most impactful way that will meet the short and long-term goals of your business. Our expertise positions us perfectly to manage your onboarding to HubSpot and to help you and your team adopt the platform as a core part of your everyday activity.
Our motivation is simple: To provide you with the highest quality, fully tailored HubSpot Onboarding experience to enable your business and team to reach new heights. We look forward to delivering success in your business.