What is a HubSpot Integration?
In essence, a HubSpot Integration enables you to seamlessly sync your business data between another platform and HubSpot, letting you take full advantage of the powerful marketing and sales features that HubSpot provides, whilst still retaining critical business continuity.
We recognise that no two businesses are the exact same, so our HubSpot Custom Integration service is tailor-made to the needs of your business and is completely bespoke for each client, designed from the ground up to ensure a smooth integration into your process flow.
Do you find that you are constantly having to go through the laborious process of manually importing or exporting data to keep things in sync? We can help you maintain data integrity automatically so you can focus on what is most important, growing your business!
If you have one (or more!) platforms you are looking to sync together, we can help. As a HubSpot Platinum Solutions Partner we have the expertise and experience to not only ease your data integrity woes, but we are always on hand to help you get the best out of HubSpot!
How will a HubSpot Custom Integration benefit your business?
Many businesses will use more than one platform. With each platform you use, you leave yourself open to data integrity error and mismatches. The potential problems this can cause are numerous and potentially serious in some cases (e.g. Unsubscribes).
A HubSpot Custom Integration mitigates this risk, while also giving you access to the latest HubSpot Marketing, Sales and Automation tools that can breathe new life into your data. Identify and exploit new insights you never thought possible, close more deals, unite your workforce around streamlined workflows, and enjoy unparalleled connectivity and productivity.
Our HubSpot Custom Integration service delivers the benefits without the pain points. We have integrated external CRMs, ERPs, project management systems, booking systems, productivity tools, and many more to the HubSpot platform. See what our clients have to say.
Open up a world of possibilities with your HubSpot Custom Integration.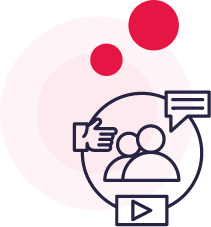 In a short amount of time, Digital Media Stream were able to positively impact our organic search traffic through blogs and social media. They even got us to the top spot in organic search for one of our most desired keywords.
Julia Valentine
Head of Marketing
HubSpot Custom Integrations Process
Set the objectives for your HubSpot Integration
As we've seen, there are tons of HubSpot Integrations available. The great news is you don't have to know which one to use straight away.
The first step of our Custom Integrations Service is to establish what you're trying to do. We'll talk about your business needs and goals, and then, we'll figure out the most efficient way to make them happen.
You're not limited to native HubSpot Integrations. We're here to advise you on the best apps and services that have the features and functionality you actually need.
Popular integrations include lead generation, live chat, event registration, email marketing, content marketing, eCommerce, analytics, and so much more.
Software check: will it need Custom Integration to HubSpot?
As your business expands, so too will your expectations.
Linking existing software to HubSpot is one step, but we can also advise on adding new software to your business ecosystem. It's all about finding the right application to give you what you need.
As digital marketing experts, we're more than familiar with the apps and software packages listed in the HubSpot Integrations database.
If you're looking for a new platform to integrate, we can point you in the right direction. Through hundreds of HubSpot campaigns, we've built a solid bank of expertise that's yours to tap into.
Set your HubSpot Custom Integration in motion
Once we've road mapped the best way to achieve your business goals, we'll initiate the integrations process to get you connected with minimal fuss or downtime.
We'll hook up your existing software and datasets to your HubSpot CRM via a secure OAUTH or API connection. If you've decided to add new platforms, we'll take care of that, too.
Let the bi-directional freeflow of data magic begin.
The phrase "greater than the sum of its parts" has never been more appropriate. HubSpot is an incredibly powerful marketing software stack, and all of the apps it can integrate with are impressive in their own right.
But after you see what's possible when they're linked together, you'll never look back.
A HubSpot Integration is so much more than software
A coherent app ecosystem paves the way for a unified workforce. You'll be amazed at what's achievable when HubSpot is integrated with your other business software.
When you move beyond the balancing act of working with several disconnected systems, you realise how much more you can achieve. Gone are the tedious imports and exports. Gone are the frustrations associated with making sure data is compatible between systems.
With a HubSpot Integration, all your software communicates quickly and efficiently, freeing up your organisational capacity to focus on the bigger picture.
A HubSpot Custom Integration that enables your success
Hindsight really is a wonderful thing.
Once your HubSpot Integration is up and running, you'll be able to explore all the features and functionalities that make HubSpot the preferred choice for 114 000 customers.
As your business grows, you can upgrade, customise and optimise your integrations to keep up with your changing needs.
Better data, more closed deals, more time to focus on the future.
We're ready - are you?
What does HubSpot integrate with?
There are hundreds of popular integrations for HubSpot, from apps to web services.
This growing ecosystem of certified non-HubSpot tools is fully compatible with HubSpot.
You can discover brand new software from certified integrators or connect your existing systems effortlessly. You could even do both!
Some of the most popular HubSpot Integrations include:
HubSpot Ecommerce Integrations
Integrate HubSpot with Facebook Ads, Magento, or Shopify to pull data on campaign performance directly into your HubSpot CRM.
HubSpot Email Integrations
Integrate apps like Gmail, Zoom, and Slack to create seamless organisational communication and interconnectivity.
HubSpot Asana Integration
Create custom HubSpot integrations with productivity platforms like Asana, Zapier, and Jira to lay the groundwork for fully-synchronised workflows.
HubSpot Analytics Integration
Or why not hook up Unbounce, Pure Chat, or SurveyMonkey to pull site-performance insights right into your CRM?
These apps are just the tip of the HubSpot Integration iceberg.
Hundreds of native integrations and unlimited custom opportunities mean that whatever you want to do, a HubSpot Integration will help you to achieve it.
How do I integrate apps with HubSpot?
Once you've identified the apps you want to integrate with HubSpot, you'll need to make sure of one thing: for any app to be compatible, it must have an API of some description.
It can be time-consuming to facilitate a HubSpot Integration on your own, even more so if you're integrating customised software.
There are excellent resources available through HubSpot, providing detailed instructions to help you navigate your integration. These, however, are suitable for popular apps and web services.
Customised integrations require a tailored approach with an understanding of the platform to maximise functionality and ensure data security.
It's important to safeguard your data at every stage of the integration. As a HubSpot Platinum Solutions Partner with extensive digital experience, Digital Media Stream provides superior expertise to ensure the best possible integration.
Save time, keep your data secure, and explore the features and functionalities of your HubSpot Integration under the guidance of an accredited HubSpot Agency.
Do I need a HubSpot Developer for my integration?
HubSpot Integrations - whether they're native or fully customised - are exceptionally powerful, and with great power comes great responsibility.
By connecting multiple apps or web services, you expose yourself to potential data integrity error and mismatches.
As HubSpot Platinum Solutions Partners, we understand how crucial it is for businesses to safeguard their data both during and after the integration process.
Our digital background allows us to offer technical expertise to further guide and support you throughout the process, ensuring you maximise the features and functionality HubSpot offers.
While there is no explicit need for a HubSpot Developer to head up your integration, a HubSpot Agency is an excellent choice for peace of mind, trusted outputs and accredited support.
What is possible with HubSpot Integrations?
As part of our fully managed HubSpot Custom Integration service, we make sure we understand your needs, challenges, and goals.
We test the API limitations of your current software to make sure we can deliver the best possible integration. Our objective is to give you what you're looking for, and more.
As HubSpot Platinum Solutions Partners, we're best placed to advise you on HubSpot features and functionalities that will take your business to the next level.
Whether you need to integrate with popular platforms or a completely custom piece of software, we can help.
We provide integrations that are fully customised to your business needs, and our team of experts will work in partnership with you every step of the way.
We can create Custom HubSpot Integrations with code, pulling out APIs to be created manually.
Whatever you want to integrate into your systems, we're ready to help bring your vision to life.
What is the price of a HubSpot Integration?
HubSpot Integrations vary greatly.
Some integrations are complex, others are simpler.
Some require manual configuration, others don't.
Some clients know exactly which software they want to integrate, others are exploring their options.
Our pricing, like our Custom HubSpot Integration service, is tailored to your specific needs.
With our HubSpot Platinum Solutions Partner credentials, you can rest assured you'll be getting the best from our team of experts.
How can Digital Media Stream help?
As HubSpot Platinum Solutions Partners, we have the expertise and experience you need to quickly and effectively integrate any API software to HubSpot.
HubSpot is powerful. As your business grows, your software functionality might become restrictive.
Instead of working across multiple applications and spending hours on tedious tasks, our HubSpot Integration team will work with you to understand your needs and find a way to help you super-charge your business.
As digital experts, Digital Media Stream is uniquely positioned to connect different systems and integrations in a powerful way to help you become more efficient.
We can help you unlock the freedom and flexibility to choose the integrations of your choice.
The Heaton Group
259% increase in organic new contacts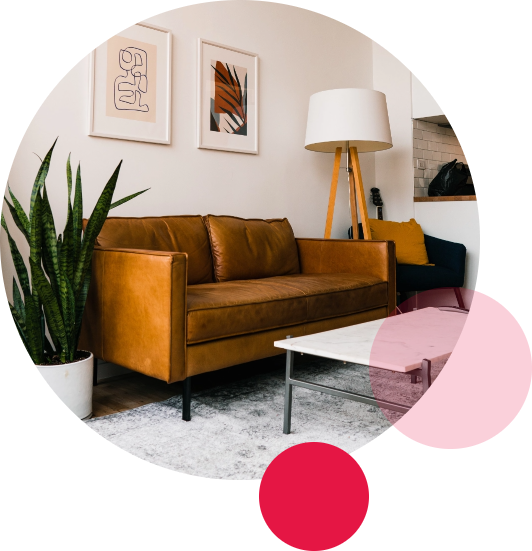 Why Digital Media Stream as your HubSpot Integration Agency?
Our HubSpot Platinum Partner credentials are a testament to our expertise with the platform, and that accolade is backed up by an ever-expanding portfolio of satisfied customers. We've delivered success to clients across a vast spectrum of industries, campaign budgets, and campaign goals.
We know that data is the cornerstone of a business. Making sure the right people have access to the right data at the right time paves the way for interconnectivity and success. We've designed our HubSpot Custom Integrations service with one goal: To deliver this success to your business.
We are leading the way with our Custom HubSpot Integration offerings - including bespoke integrations with Rightmove, Zoopla and On The Market.
Contact us today, and join the likes of Mobysoft, Fluidone, Invasion, and others who have worked with us to integrate their systems and processes.