What is HubSpot CRM Migration?
Our HubSpot CRM Migration service ensures a quick, easy, and flawless export of your legacy data and content to the HubSpot platform.
If you're moving to HubSpot but have concerns about moving your data with you, then let us put your mind at rest.
As HubSpot Platinum Solutions Partners, the team at Digital Media Stream has the expertise to safely, effectively and quickly manage your website migration to HubSpot.
What are the benefits of a HubSpot Migration service?
Migrating your current systems to HubSpot should be simple, but sometimes you need a bit of expert help getting the ball rolling.
As HubSpot Platinum Solutions Partners, our HubSpot experience and expertise position us perfectly for managing and implementing seamless migrations.
Digital Media Stream's HubSpot Migration service is not a one-size-fits-all package. As a strategic partner, we'll work with your business to design a bespoke CRM migration solution that truly meets your needs. Then, we'll move everything you need in the order you need it while keeping the data completely intact.
Whether it's simple spreadsheets or vast databases, our HubSpot Migration service will have you up and running with HubSpot in no time.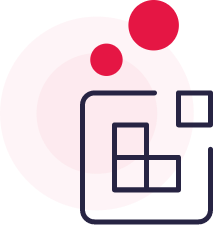 In a short amount of time, Digital Media Stream were able to positively impact our organic search traffic through blogs and social media. They even got us to the top spot in organic search for one of our most desired keywords.
Julia Valentine
Head of Marketing
How does HubSpot Migration work?
How do I Migrate to HubSpot?
Depending on the complexity of the CRM you want to migrate from, the HubSpot objects you need, as well as your personal budget and time constraints, you may wish to outsource your HubSpot Migration to an accredited HubSpot Agency.


As digital experts with HubSpot Platinum Solutions Partner credentials, you can rest assured that our team of experts can handle your migration safely, quickly, and effectively.


If you're looking to save time and effort, and preserve your data integrity throughout your HubSpot Migration, we have the expertise to handle any CRM Migration while ensuring a best-in-class experience
Establish what data to migrate
We'll work with you to understand your current systems, to identify the data that needs migrating, and to lay the groundwork for an effortless migration.
We'll make sure that no data gets left behind. The list of data types that can be migrated to HubSpot is almost endless, as is the list of platforms you can migrate from. You can move contacts, companies, deals, tickets, and custom data from Salesforce, Pipedrive, Zoho, and many others.
If you've got non-standard data, we've got you covered as well. Through Custom HubSpot Migrations, complex data can be mapped and moved with zero disruption.
Prepare & cleanse data
A successful HubSpot Migration relies on careful planning, but no business should be punished for having disorganised data. If there are gaps in your data organisation, we'll get it sorted before migration.
Clean data export means clean data import into HubSpot.
We'll also ensure data is structured correctly and that everything is appropriately formatted, to make sure nothing gets lost in migration. This process will also highlight any custom fields that need creating: A vital part of the next step.
Create optimal data mapping
If you've got non-standard data, that's no problem. HubSpot can accept pretty much anything as long as its configured and mapped correctly. Through the use of API endpoints, we can import your custom data into any HubSpot CRM object.
We've built custom code to facilitate complex data transfers in previous CRM Migration projects, and we'll tap into this technical expertise to ensure optimal data mapping. We'll be guided by what you need your data to do, rather than trying to change what it is.
Then, once data mapping is configured and optimised, we'll schedule the migration to take place at a time that works for you.
Verify your HubSpot Migration
Once everything's ready, we'll work with you to confirm that the migration was a success. Imported data will be tested and cross-referenced with source data to ensure it's correct and functional. Then, we'll hand you the keys to your shiny new HubSpot CRM.
With the transition complete, your business is perfectly positioned to leverage the migrated data. Your contact, company, deal, and ticket data will be there waiting for you, alongside any other data your business relies on, in perfect condition.
Which CRMs can I migrate to HubSpot?
Migrating your data from one system to another is possible with our CRM migration services.
CRMs we regularly migrate include:
MS Dynamics
HubSpot CRM
Salesforce
Maximiser
ActiveCampaign
Capsule CRM
SugarCRM
Batchbook
Pipedrive
And many more...
Don't see your CRM in the list? Get in touch and let us know how we can help.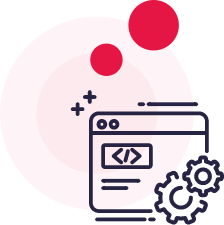 HubSpot Migration Pricing
Our pricing, like our HubSpot Migration service, is tailored to each business.
Your migration process and pricing will be fully customised, based on your specific goals and needs.
Digital Media Stream is an accredited HubSpot Agency and provider of top quality CRM Custom Migration Services.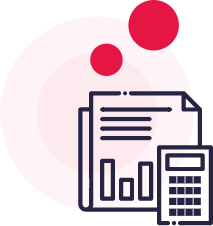 The Heaton Group
259% increase in organic new contacts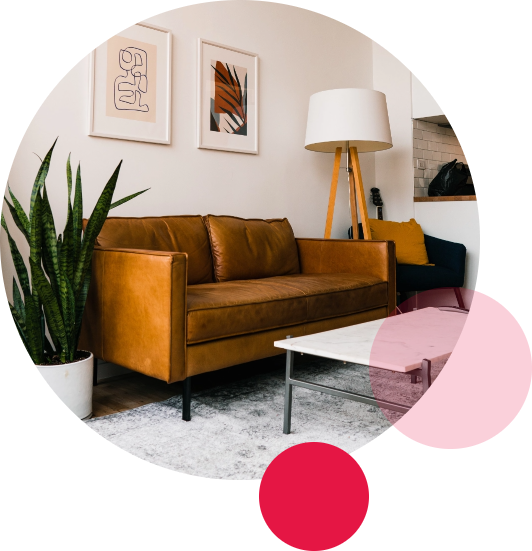 Why Digital Media Stream As Your HubSpot Migrations Partner?
We are HubSpot experts, and our HubSpot Platinum Partner credentials are a testament to our expertise. We've delivered success to a proud portfolio of clients, across a variety of sectors and campaign budgets.
Our technical know-how helps us leverage the most effective and practical ways to migrate your HubSpot data safely, every time.
We know that data is vital for any business, and we understand that fear of disruption can often hold you back. Our expertise positions us perfectly to manage the migration from your existing system to HubSpot.
Our motivation is simple: To provide the best HubSpot Agency services in Manchester. We look forward to delivering success in your business.