What is Content Marketing?
Content Marketing is a multi-facet marketing and business process that involves the creation and publication of various types of content, to drive a qualified and well-understood audience to a website.
It focuses on attracting, acquiring and engaging this audience with the overarching goal of driving profitable customer action.
Effective Content Marketing is underpinned by best practice guidelines and is fast becoming the most reliable marketing strategy for businesses to enhance their online presence and attract their ideal customer.
The ideology of using content as a marketing tool is simple: provide answers and solutions to an audience, build their trust, and turn them into a customer.
How can a Content Marketing Agency help my business?
Content underpins nearly every aspect of your digital marketing strategy; no matter what industry you are in.
In a competitive marketing landscape, you need to think outside of the box. A Content Marketing Agency can help you to streamline your content creation, fuel the fire to creative content campaigns and strategically plan content ideas based on industry trends.
At Digital Media Stream, we take a well-organised approach to Digital Content Marketing that maximises a campaign's full potential. By choosing us as your agency, you can outsource your requirements and capitalise on our expertise to ensure the most efficient use of your marketing spend.
Whether it's creating engaging value-based content pieces or aligning SEO with your Content Marketing Strategy, we can help. We're experts at getting content in front of the right audiences at the right time.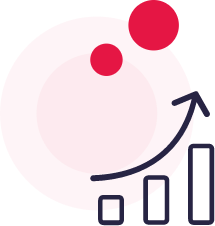 In a short amount of time, Digital Media Stream were able to positively impact our organic search traffic through blogs and social media. They even got us to the top spot in organic search for one of our most desired keywords.
Julia Valentine
Head of Marketing
Content Marketing Services
What does a Content Marketing Service include?
A Content Marketing Service is unique for every business. Agencies will customise your strategy based on your current content portfolio, the competitive landscape, and your overarching content goals. Each of these areas will influence your content plan, which naturally changes along with your evolving business needs.
Content is king in terms of attracting and converting an ideal customer, building your brand reputation and establishing topical authority.
While it's true that every business will have a unique strategy, some fundamentals form the basis of any well-constructed content plan.
Discover Digital Media Stream's Content Marketing Fundamentals, below.
Content Audits
Evaluate your content elements and information assets.
Key audits and analysis
Full assessment of your content activity
Supporting content inventory
Reporting and analytics
Content & Inbound Marketing
Attract your perfect customer, build a loyal community and generate new business.
Inbound Marketing Methodology
A holistic approach to Content Marketing
Targeted content across the buyer's journey
Content to build authority and credibility
Content Strategy
Planning, creation, delivery, and governance of your content marketing strategy.
Bespoke monthly content schedules
Keyword research and analysis
Social publishing calendar
Reporting and analytics
Creative Content Campaigns
Helping your brand to stand out among the crowd.
Inform your audience with exciting content
Transform customers into evangelists
Attract high-quality leads
Improve brand awareness and recognition
Copywriting
Our multi-disciplined team of writers expertly captivate attention and retain interest.
Quality content to your audience
Optimised for search engines
Unique content with a fresh perspective
Meaningful, cohesive and engaging copy
Link Acquisition
Actively implement outreach strategies to maximise your content.
Garner traffic from other websites
More visibility of your resources
Position your brand as thought leaders
Content featured in all the right places
B2B Content Marketing Agency FAQs
What is B2B Content Marketing?
B2B Content Marketing utilises content as a medium to appeal to other businesses - driving website traffic and qualified lead generation from one business to another.
B2B Content is created to appeal to a decision-maker within a business, rather than to a consumer. B2B Content Marketing is one of the leading methods to developing brand authority and establishing a trusted reputation.
What is Good Content Marketing?
A good Content Marketing Agency will be transparent about its strategy and approach.
Anyone can conduct basic keyword research and write a blog about it, but a good Content Marketing Strategist or Agency will share insights into why they have targeted specific keywords, how each piece of content will contribute to your overarching goals, and will be able to showcase evidence of successful campaigns and look to recreate them.
What is Social Media Content Marketing?
Social Media Content Marketing is a branch of Digital Content Marketing.
Whereas most content is published on your website, Social Media Content Marketing will look to achieve one of two outcomes and will be executed on social platforms only.
The two main goals of Social Media Content Marketing are to drive engagement on each platform (through interactions, comments and sign-ups) or to drive traffic from social media through to your website.
Social Media Content promotions are a great short-term solution to boost traffic to your website and are most effective when used in conjunction with on-site Content Marketing tactics.
How to get started with Content Marketing?
Content Marketing is one of the most effective marketing methodologies of the modern world.
As consumers demand more from brands, including an organic and open conversation, the importance of Content Marketing and effective Content Strategies becomes more evident.
Many businesses have built out internal marketing teams whose sole focus is to shape and execute their Content Marketing activities.
While this works for larger companies with available budgets to train, upskill and retain the additional staff complement, many businesses choose to outsource their Content Marketing to an Agency. It's an affordable, reliable and expedient way to ensure quality and consistency in your content outputs while keeping overheads low.
How to measure Content Marketing performance?
Before execution, your Content Marketing Agency will need access to your analytics tools. This includes platforms like Google Analytics, Google Search Console, Google Tag Manager, or even your reporting dashboard within HubSpot.
Your current metrics form a baseline to benchmark future success, and your reports will indicate how your new content is performing.
Metrics to consider when analysing Content Marketing performance include rankings, traffic, leads, impressions and click-through rates. Engagement, responses and reach are also important metrics, but are often de-prioritised due to their lack of direct correlation with increased revenue.
When content is created well, it will perform better over time. Organic content takes time to be crawled, indexed and ranked. The longer your content is available, the higher your rankings, traffic and visibility should climb.
What is Visual Content Marketing?
We alluded to Content Marketing incorporating various content types earlier on this page.
Visual Content Marketing is a variation on written content and can be an impactful marketing strategy.
As more users search for images, the demand for image-based content increases. By optimising for horizontals (images and video), you increase your opportunities for exposure.
Visual Content can take the shape of infographics, videos, images, branded images (logos), motivational posters and more. Visual content is a powerful tool and should form part of all content strategies - no matter how small or large.
What is Interactive Content Marketing?
Perhaps the least utilised of all the Content Marketing methodologies, Interactive Content Marketing is a way for businesses to engage more users, instantly.
Many people assume Interactive Content Marketing involves posting a poll to LinkedIn or perhaps responding to comments on a blog.
However, Interactive Content Marketing is more of an instant gratification model that captures leads instantly, and helps companies open the lines of communication more reliably.
Think of insurance companies that promote free, instant quotes. Users need to input their data, including contact methods, and consent to the company reaching out at a later stage in order to receive their instant quote.
This offers a way for salespeople to engage with prospects directly, rather than relying on them to find their way back to the website at a later date.
While effective, this is a more disruptive Content Marketing strategy and is not suitable for all businesses or industries.
How can Content Marketing help our target audiences?
Content should address the motivations and needs of the customer at various points of their process, so that it strengthens their positive feelings about the brand, heightens their likelihood to convert, and increases their customer lifetime value.
B2B Content Marketing Pricing
Our fully tailored Content Marketing Services are fitted with a fully customised price tag.
Your pricing plan will be customised to your needs, which we will discuss in detail before taking any steps. Digital Media Stream is your strategic partner; we make every effort to understand your needs and align them closely with our services to ensure the best possible results for you.
With our vast digital experience and HubSpot Platinum Solutions Partner credentials, you can rest assured you'll be getting the best strategic guidance and quality outputs from our team of experts.
Digital Media Stream is an accredited HubSpot Agency and provider of top quality Content Marketing Services across the UK.
The Heaton Group
259% increase in organic new contacts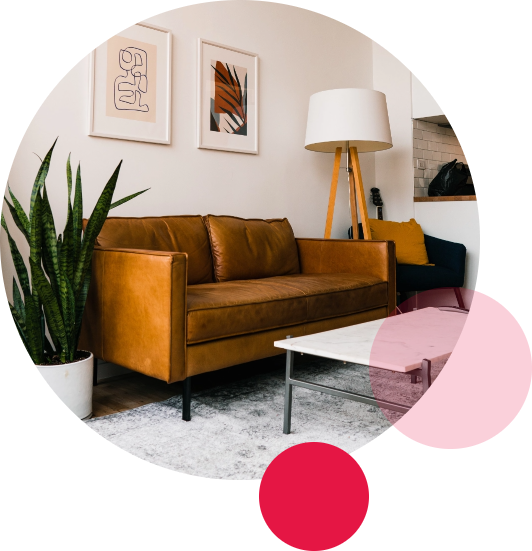 Why choose Digital Media Stream as your B2B Content Marketing Agency?
If you sell products or services online, content marketing is an essential part of your overall strategy.
Take action today and find out how we help your business craft content tailored to your potential and existing customers.
During your call, discover how we approach and leverage innovative technology to dominate search terms for your core business areas and amplify success through creative content marketing campaigns.
Let us know if you'd like to book a FREE Content Audit, find out more about our Content Marketing services - or just chat to one of our friendly experts today!