Use HubSpot and
launch your business
to the next level...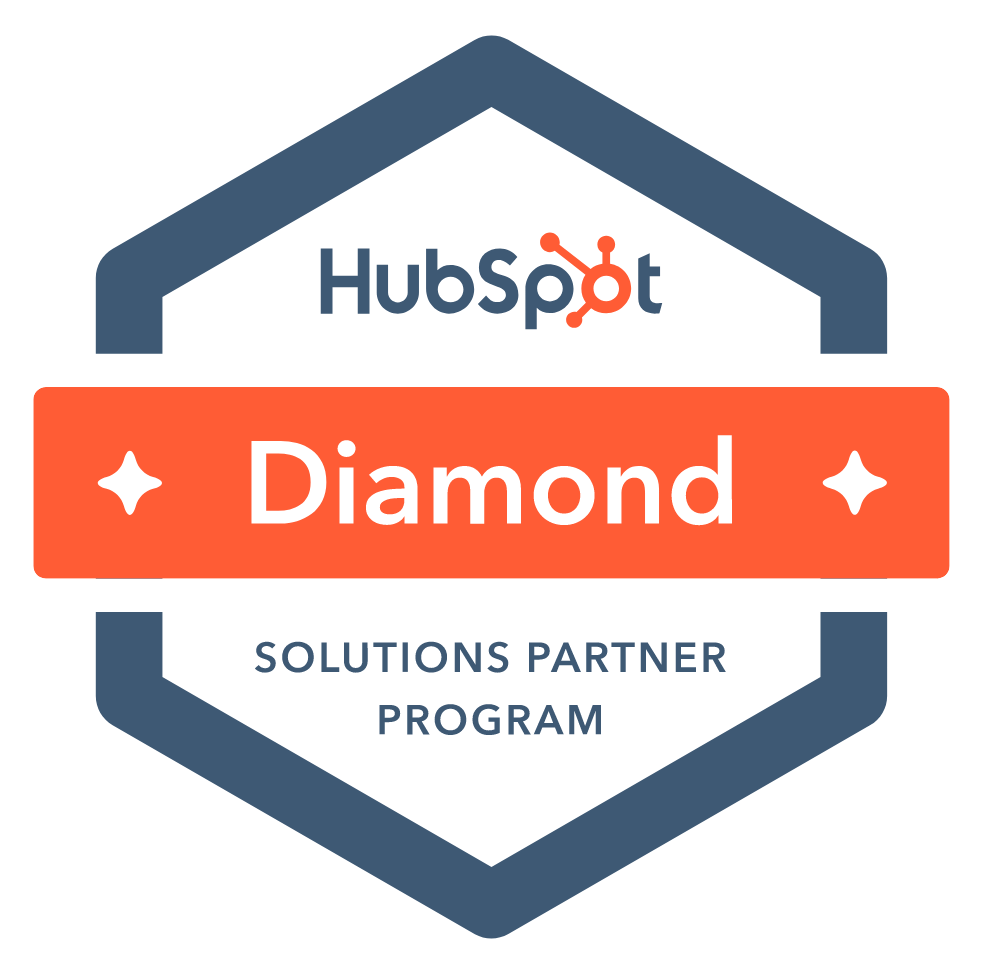 Tenacity. Trust. Transparency.
The three core values we represent here at Digital Media Stream are evident in our Diamond Partner credentials, and in our unwavering commitment to helping your business make the below points a reality:
Transform the way you sell

Website builds that enhance your brand

Truly align marketing and sales

Improve data flow and quality

Amplify your leads

Boost your ROI

Create content that converts

Excel with email campaigns

Optimise your website
Working with us allows you direct access to a team of HubSpot Experts, armed with decades of Digital Marketing experience. Combining the two, we can help you amplify your online presence, ROI and brand affinity.
HubSpot Partner Agencies provide delivery on HubSpot CMS Builds, as well as Onboarding, Integrations and Migrations to HubSpot. As a 'certified seller', Partner Agencies are trusted to deliver services that support HubSpot users, regardless of where they are in their HubSpot journey.
The Solutions Partner credential adds a layer of trust for HubSpot users looking to implement or scale their HubSpot activities. An agency with Solutions Partner credentials is a quality assurance and industrial benchmark.
To become a HubSpot Solutions Partner, agencies must successfully complete an eleven-part course covering HubSpot Methodologies, as well as undergoing regular training on new and updated technology within the HubSpot platform.
Digital Media Stream is a proud HubSpot Diamond Solutions Partner, offering a cohesive range of HubSpot services and Digital Marketing services across the UK.
What is a HubSpot Agency Partner?
HubSpot's Partner Program allows marketing agencies to become certified sellers of the HubSpot platform.
What are the benefits of using a HubSpot Partner Agency?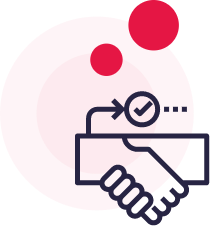 HubSpot Solutions Partners are held to a strict set of standards. HubSpot Agencies must demonstrate excellence in executing the principles of Inbound Methodology.

Ongoing training ensures Partner Agencies are always familiar with the latest developments, offering businesses exceptional and unwavering service levels.

A HubSpot Solutions Partner credential is an unspoken assurance of quality; trusted by HubSpot, trusted by you.

Choosing a HubSpot Agency Partner offers a range of benefits: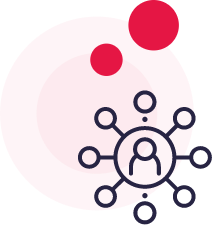 Access to a team proficient in the latest HubSpot tools, developments and methodologies.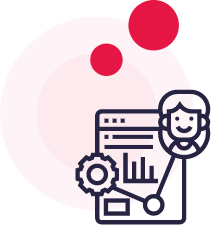 Services are provided by experts with the technical and theoretical know-how.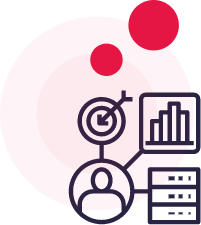 Ongoing support and the peace of mind of having an expert at hand to ensure your HubSpot experience is outstanding.
What HubSpot Agency Services are available?
From the moment you become a HubSpot user, or decide to enhance your online performance and boost your revenue, Digital Media Stream is perfectly positioned with the right knowledge, tools, and teams of experts to make your project a resounding success.
HubSpot Inbound Marketing Services
We deliver real, data-driven Inbound Marketing strategies.
The ultimate bespoke combination of digital services that focus on attracting, engaging, converting and retaining customers in a reliable, sustainable way.
Enjoy increased qualities and quantities of organic traffic, enhanced conversions, sales and ROI.
Growth-Driven Design Services
Customer-centric Design.
We create websites that grow with your campaigns and provide the flexibility to adapt to your customer's ever-changing needs.
Delivering excellence in HubSpot CMS Builds, our Website Development and Design Services offer best in class HubSpot websites that demonstrate the customer-centric approach underpinning Inbound Methodologies.
HubSpot Onboarding Services
Maximise the features and functionalities of the HubSpot platform.
Provided by HubSpot Accredited experts.
Whether you're using the Sales Hub, Marketing Hub, Service Hub, CMS Hub, or Operations Hub, HubSpot Onboarding is designed to help you navigate the powerful capabilities the platform has to offer.
HubSpot CRM Migration Services
Save time and effort.
Preserve your data integrity throughout your HubSpot Migration. the attention of a highly targeted audience.
Ensure a quick, easy, and flawless export of your legacy data and content to the HubSpot platform, regardless of the complexity of the CRM you want to migrate from.
HubSpot Custom Integration Services
Seamlessly sync your business data between another platform and HubSpot.
Take full advantage of the powerful marketing and sales features that HubSpot provides, whilst still retaining critical business continuity.
CMS Hub Website Development & Design
Enhance the technical and visual performance and structure of your website.
Transform your website into a high-performance lead generating machine.
We'll ensure your website is set up for success in every aspect. Enhance your User Experience through bespoke Web Design, and ensure sound technical performance and agility through Web Development.
Which HubSpot Agency Services are right for your business?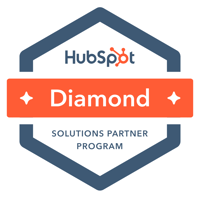 The best HubSpot Agency Services for your business will depend on your specific set of needs.



If you are a first-time HubSpot user, our HubSpot Onboarding Services will get you and your team up to speed with the platform and help you maximise your HubSpot activities.

If you're looking to sync other platforms with HubSpot, our HubSpot Custom Integrations Service caters for it all.

If you're looking to make the move to HubSpot from any other platform, our HubSpot Migrations Service offers end-to-end support to ensure a smooth transition and ensures data preservation, integrity and compatibility.
Our Web Development & Design Services specialise in HubSpot CMS Builds. With our vast HubSpot knowledge and digital background, we develop and design websites that satisfy search engines, your audience, and your business.
Our Inbound Marketing Services offer the ultimate combination of our digital service offering.
Our HubSpot Agency Services are fully customisable, and our service offerings ensure there is an appropriate solution to support you at every stage of your HubSpot journey.
Whether your goals include setup, expansion or growth - we can help.
What is the HubSpot Growth Stack?
The Growth Hub - also known as the Growth Stack - refers to the various software (Hubs) within HubSpot, collectively. It is HubSpot's solution to generating leads and increasing revenue centrally, without needing to manage separate software and individual tools.

The Marketing, Sales, Service, CMS and Operations Hubs each serve a unique purpose and contribute to the overall success of your marketing, sales and service activities. The Growth Stack is an efficient way of unifying all your activities into one easily managed space.

Combining all of these Hubs, deploying their various functionalities and ensuring they all sync has led to the (very appropriate) naming of this collective as the HubSpot Growth Hub.

This powerful combination is further enhanced through our digital marketing service offering, ensuring you maximise every opportunity to attract, engage, convert and delight every customer, at every stage of their journey.
What is the purpose of HubSpot?
HubSpot offers leading technologies within their platform that ensure cohesion between sales and marketing, as well as a customer-centric setup, all underpinned by the Inbound Methodology.
The purpose of HubSpot is to sync Marketing, Sales, Service, CMS and Operations in a way that streamlines all activity in the most profitable, user-friendly and customer-centric manner.
The HubSpot Growth Hub facilitates all of these activities, housing each of the HubSpot Hubs and allowing for the seamless flow of data and maximised revenue opportunities.
Why use HubSpot?
HubSpot offers the most comprehensive tech-stack, comprising various Hubs that work in tandem to offer fully integrated Sales, Marketing, Service, CMS, CRM, and Operations activities.
Businesses benefit greatly from a single source of truth. This combination of technology, aligned business activity, insightful data and value-added features have proven invaluable to thousands of loyal HubSpot users across the globe.
Further, HubSpot services and products have been designed to support potential, new and existing HubSpot users through every stage of their HubSpot journey. From Migrating current CMS platforms through to Custom Integrations and ultimately, Inbound Marketing to boost organic performance and revenue, there really is a HubSpot solution to every business challenge.
How do I find HubSpot expert?
HubSpot experts and specialists provide great support across the range of services, features and functionalities, and custom activities HubSpot has to offer.
The technical knowledge and capabilities they offer are invaluable, whether you're a first-time HubSpot user or you've been a loyal customer for years. HubSpot experts are trained and experienced in helping you troubleshoot problems, navigate your activity and maximise your efforts.
HubSpot experts can be found through the HubSpot Partner Agency program, and are all listed on the HubSpot Partner Directory. If you are looking for a HubSpot expert in the UK, Digital Media Stream is a proud HubSpot Platinum Solutions Partner with vast digital experience. We can support you with all HubSpot activity, including Onboarding, Custom Integrations, Migrations, HubSpot CMS Builds, and Inbound Marketing.
How to use the HubSpot Partner Directory?
You can find the HubSpot Partner Directory here.
The HubSpot Partner Directory is the official listing of all HubSpot Solutions Partners across the globe.
It provides details of every Agency Partner, including tier levels (Gold, Platinum, Diamond and Elite), as well as the reviews customers have provided for each HubSpot Partner. It also has additional filters for Certifications and Awards.
You can navigate the HubSpot Partner Directory using a range of filters and features to find the best Partner Agency for your specific needs. You can browse Partner Agencies by Industry, Services, Countries, Languages and Budgets.
Digital Media Stream is listed on the HubSpot Partner Directory as a Platinum Solutions Partner. We provide HubSpot services and Digital Marketing Services across the UK.
Is HubSpot good for small businesses?
HubSpot is a practical and convenient solution for small businesses.
HubSpot offers products and services for every business size, industry and location. It provides exceptional value through cohesive Hubs within the platform, including Marketing, Sales, Service, CMS, and Operations.
Small businesses have the flexibility to choose from various packages: Free, Starter, Professional and Enterprise, with varying price points, features and functionalities.
Perhaps the biggest benefit of HubSpot for small businesses is the ability to scale. As your business grows, so too will your marketing, sales and service needs. HubSpot facilitates this seamlessly, ensuring continuity throughout.
Is HubSpot hard to learn?
As with any new technology, there is a learning curve. HubSpot is one of the most user-friendly platforms, and with the support of a HubSpot Partner Agency like Digital Media Stream, you'll soon be up to speed with all the features and functionalities at your fingertips.
HubSpot Onboarding is one of the most practical and reliable ways to navigate HubSpot. Using a HubSpot Partner for your Onboarding ensures you are able to make full use of all the value-added features available and reap the benefits of using this powerful platform.
Digital Media Stream is a proud HubSpot platinum Solutions Partner. We provide Onboarding services across the UK, as well as a comprehensive HubSpot Service offering to complement and support your HubSpot journey.
You can rest assured you'll be guided and supported by industry experts, prioritising strategic outputs for the entirety of your project.
Our full suite of HubSpot Services is fully tailored to suit your goals, requirements and budget. Whether you're interested in the comprehensive HubSpot Growth Stack, or individual HubSpot Services, we will tailor your pricing plan accordingly.
There is no black-and-white model for our HubSpot Services pricing; you are able to customise your project based on your specific needs, aligned with the most profitable and practical outcomes.
As HubSpot Diamond Solutions Partners, we offer unparalleled expertise and service flexibility that ensures both uncompromised quality and affordability.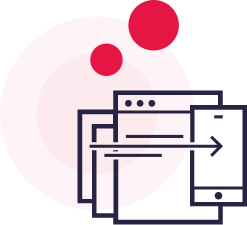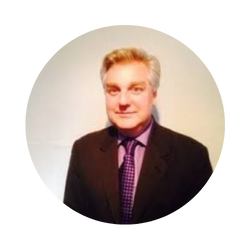 We've been working with DMS to redesign our website - it's been a genuine pleasure working with their team. They've listened to our requirements and have been putting together a brilliant set of designs. Understood our brief, offer helpful suggestions and work very quickly. Looking forward to developing the site and getting it live. Definitely happy to recommend!
Darren Bindert
Marketing Manager
Book a consultation.
Discover the power of working with a HubSpot Partner Agency today.
Why choose Digital Media Stream as your HubSpot Partner Agency?
We are HubSpot experts, and we don't say that lightly.
Our ability to market, sell, deliver, and grow is recognised by HubSpot through our Diamond Solutions Partner credentials, listed on the HubSpot Agency Directory.

We have access to exclusive tools and services, and training on how to get the most out of them to directly benefit your business. Our digital services that support the delivery of HubSpot Agency services are executed by industry experts who share a commitment to delivering exceptional quality, continually.

We tap into real, data-driven, strategic improvements to increase your traffic, conversions, sales, and ROI. All while demonstrating the exceptional benefits of the Inbound Marketing Methodology.

We're ready to elevate your marketing to the next level.

Are you?