What is Pay Per Click (PPC)?
Pay Per Click (PPC) is a popular way to promote your business online. PPC ads are displayed at the top and bottom of the Search Engine Results (SERP) pages, marked with [Ad] to help users identify it as sponsored advertising. Organic results (non-paid) are sandwiched between these PPC ads.
Pay Per Click also refers to paid advertising across other marketing channels, including Facebook and LinkedIn - both of which have paid advertising functionality built into the platforms.
PPC campaigns drive traffic from a targeted audience to a specific web page, landing page, blog, or offer on your website or social media channel.
At Digital Media Stream, our Pay Per Click Specialists have decades of expertise, accreditations, and impressive campaign management results to provide you with the best in class Pay Per Click services across the UK.

Why choose Pay Per Click?
Primary metrics for PPC campaigns include lead generation and increased sales, although these actions are largely influenced by the landing page, not only the ad. Pay Per Click adverts help to catch the attention of users and encourage click-throughs to your landing page, increasing your opportunity to convert more leads into paying customers.
Pay Per Click is a cost-effective marketing model. Advertisers are charged a set cost when a user clicks on their Pay Per Click advert (as the name suggests).
The PPC cost is deducted for every click, regardless of any further action the user does or doesn't take. For this reason, PPC campaigns require a great deal of strategy, budget optimisation and adjustment throughout the lifecycle of each advert to ensure profitability and ROI.
Paid campaigns offer almost immediate results. Depending on your PPC budget, you can reach thousands of people from highly specific, targeted audiences within your niche in a matter of hours or days.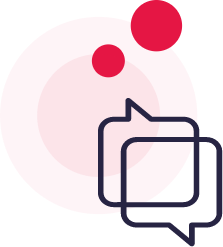 In a short amount of time, Digital Media Stream were able to positively impact our organic search traffic through blogs and social media. They even got us to the top spot in organic search for one of our most desired keywords.
Julia Valentine
Head of Marketing
Pay Per Click (PPC) Services
What do Pay Per Click Services include?
If you're looking to generate immediate, targeted traffic or attract intent-driven user engagement, we can help.
Get direct access to potential customers and target actively searching users across multiple digital marketing campaigns.
Boost your advertising strategies, build successful ad campaigns and generate leads with compelling ad copy they'll want to click.
You can experience our tried and tested Pay Per Click Methodology for yourself.
What We Do For You
Research

- Understand the audience and reach more people online.


Bespoke Strategy

- Create effective and accurate campaigns for your PPC channels.


Campaign Management

- Increase visibility and get your brand noticed.


Cutting-Edge Tech

- We use the latest and best platforms available on the market.


Results

- Deliver exceptional ROI while saving time and money.
PPC Strategy
Developing Winning Paid Media & Pay Per Click Strategies Since 2011
Measurable Results
Account Audit
Keyword Research
Competitor Analysis
Google Ads
Our PPC Specialist Has Been Working With Google Ads (AdWords) Since 2004
Ongoing Optimisation
A/B Testing
Campaign Management
Increase Return On Investment
Paid Social Media Advertising
We Expertly Create Meaningful Ads You Can Measure
Facebook Ads
Instagram
Twitter
LinkedIn
Remarketing / Retargeting
Get Your Brand Seen And Remind Those Audiences To Make An Enquiry
Target People Who Have Visited Your Website
Lower CPCs
Increase Brand Exposure
Frequency Capping
Display & Video Ads
Use Demographic Targeting To More Efficiently Reach Your Audience
Reach Over 90% Of Internet Users
YouTube
Increase Brand Exposure
Custom Intent Audiences
Analysis & Reporting
Our PPC Experts Work More Efficiently And Get Closer To The Data
Regular Updates
Campaign Auditing
Recommendations
Planning
Paid Social Media Advertising service
What does a Paid Social Media Advertising service include?
Most Pay Per Click campaigns are deployed across search engines, and most often of all search engines, Google. Social media is a powerful platform brimming with an even more niche audience, and it cannot be overlooked for its ability to help businesses reach their ideal target audience.
LinkedIn offers access to an expansive B2B audience, while Facebook offers unmatched access to a B2C audience.
Complementing a Pay Per Click campaign with a Paid Social Media campaign is a reliable way to optimise marketing spend and enhance ROI.
Digital Media Stream proudly offers Paid Social Media Advertising services across the UK. Our team of specialists have the expertise, credentials and experience to execute results-focused Paid Social Media campaigns for your business.
Paid Social Media Strategy
Our experts work with you to define a paid social media strategy that aligns with your overall business success metrics.
We understand that every company has unique objectives, that's why we formulate a tailored framework that considers your ideal buyer persona and the metrics that will make a difference to your bottom line.
Whether you're looking for a full or part-managed service to maximise the return from your company's social media platforms, we can help.
Paid Social Media Advertising
Amplifying content, driving engagement and extending social reach are key components within a social media strategy.
Paid social media advertising allows you to hyper-target your key customer demographic and is an effective way of generating new customers and nurturing previously engaged prospects through the buyer journey.
Paid Social Reporting
Sustained growth and optimal results can only be achieved via constant analysis and campaign scrutiny.
Our diligent team delves into the numbers, poring over every detail to ensure your paid social media campaigns remain optimal.
We measure the impact of our work against traffic, leads, pipeline and sales using a variety of tools from Google Analytics to specific pipeline attribution reports in HubSpot.
This all results in full client transparency - and ultimately, satisfaction.
How can a Pay Per Click Agency help my business?
Strategising, executing and tracking a Pay Per Click campaign can be very time-consuming. Knowing which keywords to bid on, the impact of negative keywords (and how to exclude them) and managing set budgets across multiple platforms all work in tandem to produce profitable PPC Campaigns.
Pay Per Click Agency services take the guesswork out of PPC advertising so you can get more from your marketing budget. Whether you want to boost traffic, promote a new service or product, or increase Average Order Values (AOV) or sales in general through discounts and offers, Pay Per Click is a great solution that gives you more control and faster results.
You can choose how much you want to spend on each campaign, how and when each advert will be displayed, and also enjoy the benefits of immediate results. Many businesses and marketers choose Pay Per Click Services in conjunction with Search Engine Optimisation (SEO) services to complement their marketing activities.
Digital Media Stream has the team and experience to take your campaigns to the next level and achieve the best results.
As one of Manchester's leading and most trusted PPC Agencies - and Google Partner, our Pay Per Click Management Services offer peace of mind so you know you're never spending a penny out of place.
We offer our Pay Per Click Services across the UK and pride ourselves on the level of expertise we offer. Transparency, accountability and results are the pillars we have built our brand on.
So, if you're interested in boosting your brand's visibility or you want to see a real-time and clear return on investment, don't settle for anything other than the best.
Work with multi-channel PPC Experts who understand your business objectives. Let us help you grow with paid search.
Campaign Management?
Campaign Management is our process of creating and managing an advertising campaign for your business on Google AdWords.
During this process, your dedicated campaign manager will divide your ad campaigns based on Ad Groups and select relevant keywords for each Ad Group.
We will manage the ad formats and bidding for keywords. The overall responsibility is to manage the campaign and provide a positive ROI for your business.
How much will an Ad Campaign Cost?
PPC Ad Campaign costs vary greatly, based on multiple factors.
There is no one-size-fits-all paid strategy when it comes to Pay Per Click advertising.
At Digital Media Stream, we work within your specific budget and preferred advertising platforms, providing guidance and advice every step of the way.
As strategic partners, we happily share our expertise while ensuring you remain in control. Our goal is to help you achieve your objectives, no matter what.
What is Google Quality Score?
Google's Quality Score assesses how beneficial and relevant your ad is to the user, based primarily on your ad's click-through rate (CTR), the quality of your landing page, and keyword relevance.
Higher Quality Score keywords will save you money and earn a better ad ranking.
Google's Quality Score is a great benchmark for how successful your Pay Per Click campaign will be.
By meeting the prerequisites for a High Quality Score, our team of PPC Specialists ensure best practice adherence that supports your goals by delivering the right message, to the right people at the right time.
How does Pay Per Click work?
An effective Pay Per Click campaign is the sum of many important parts. Every PPC Campaign will comprise strategy, execution, optimization and monitoring throughout the lifecycle of the ads.
Without oversimplifying the process and intricacies of an effective PPC campaign, the below is a good summary of how Pay Per Click works:
Your marketer inputs selected keywords into an Ad Auction.
As soon as a user searches this keyword or key phrase, the platform (search engine, social media etc.) rapidly calculates all the active paid campaigns bidding on that keyword and displays the most relevant result for the user.
Each platform can have preset triggers that help your ad display to the right audience, but there is a small level of input from each platform as to who it displays your ads to.
When a user clicks your ad, they are directed to a predetermined landing page - either a lead capture form, blog, web page, social media page - the list is endless and depends on your specific goals.
It's important to know that every time a user clicks your ad, you are charged. This is also true for repeat users - someone who has clicked on your ad previously and returns.
This is why it is so vital to ensure you're bidding on the right keywords, and that your landing page is structured to drive further on-page action before the user clicks away.
How much should I pay per click on Google AdWords?
Part of your Pay Per Click strategy is determining ad spend - or how much you're willing to pay per click.
As the advertiser, you have control over your spend through various components, such as scheduling and location targeting. You can set maximum budget values for daily and weekly spend too.
Some keywords are highly competitive and therefore carry a far higher cost per click; other keywords offer a far lower cost, and costs for the same keyword can also differ across platforms or channels.
Google AdWords typically cost between 50p - £2, and are largely dependent on the network you choose (Search, Display or Shopping).
Our fully tailored Pay Per Click and Social Media Advertising Services are fitted with a fully customised price tag.
Your pricing plan will be customised to your needs, which we will discuss in detail before taking any steps. Digital Media Stream is your strategic partner; we make every effort to understand your goals and align them closely with our services to ensure the best possible results for you.
With our vast digital experience and HubSpot Platinum Solutions Partner credentials, you can rest assured you'll be getting the best strategic guidance and quality outputs from our team of experts.
Digital Media Stream is an accredited HubSpot Agency and provider of best in class Pay Per Click Services across the UK.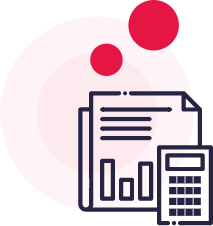 The Heaton Group
259% increase in organic new contacts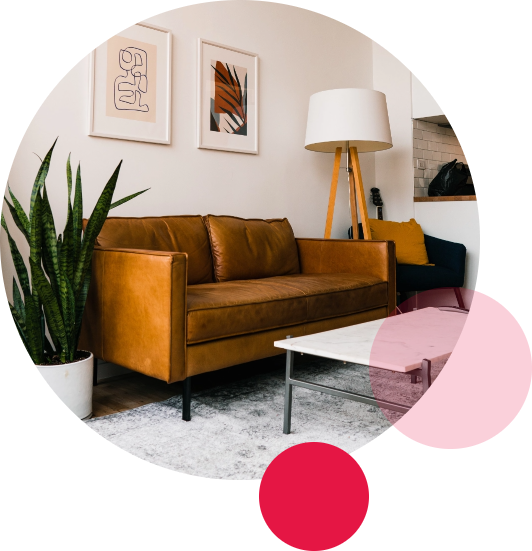 Why choose Digital Media Stream as your Pay Per Click Agency?



B2B Lead Generation

is our bread and butter. Since 2011, we've grown into one of Manchester's leading

Pay Per Click Agencies

and not without its challenges along the way.

Our purpose? To help ambitious, growth-driven businesses achieve their goals. We do this through integrated PPC Strategies, and a touch of our secret marketing magic.

When it comes to delivering successful PPC campaigns, we focus on understanding the buyer, your business, and how to introduce the two to each other in the most profitable way.

We step away from vanity metrics and focus on what matters – targeted traffic, qualified leads and converted sales opportunities. We are 100% transparent; you will have full access to your paid accounts and be able to monitor spend and performance at any time.

We're a HubSpot Certified Agency Partner – an accreditation awarded to those who have brought the Inbound Marketing methodology to clients, and executed services to the highest standards.