What is Search Engine Optimisation (SEO)?
Search Engine Optimisation (SEO) is the process of enhancing the quality of website content (web pages, blogs, images, site hierarchy and layout, technical elements, and more) to attract increased volumes of organic (non-paid) traffic.
It can be a challenge trying to attract targeted website visitors from a crowded marketplace.

Digital Media Stream offers clearly defined, consistent and measured Search Engine Optimisation strategies and activities to boost your website's organic performance and keep it ahead of competitors.
Enjoy more traffic, better-qualified prospects, and a myriad of other benefits when you choose Digital Media Stream as your strategic SEO Agency.
What are the benefits of different types of SEO?
From increased visibility and higher rankings, to landing Rich Snippets and backlinks from well-established websites - there is an almost infinite number of SEO benefits waiting to be realised. SEO is fast becoming the single most important marketing tool in a digital-centric world.
Broadly speaking, SEO has two main aspects: on-page SEO, and off-page SEO.
On-page SEO

involves well-known technical and content optimisation methods, such as keyword optimisation,

content creation

,

conversion rate optimisation

, canonicalisation, and more.


Off-page SEO

is a secondary optimisation tactic used to build influential online connections which boost a website's overall authority, backlink profile and organic reach.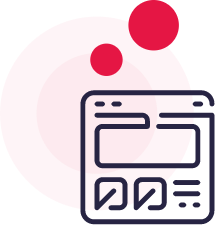 In a short amount of time, Digital Media Stream were able to positively impact our organic search traffic through blogs and social media. They even got us to the top spot in organic search for one of our most desired keywords.
Julia Valentine
Head of Marketing
What do SEO Services include?
SEO services across the UK vary depending on the Agency, the project scope, as well as your specific objectives and budget.
Great SEO Agencies typically offer a bespoke SEO Service - tailored to your budget, current SEO climate, and your marketing goals.
At Digital Media Stream, our Search Engine Optimisation Service is fully customisable; our clients enjoy the flexibility our SEO Service offers, and reap the benefits of our well-executed digital marketing activities.
White Hat SEO and Best Practice Guidelines underpin every task we execute, ensuring we provide our clients with a sturdy foundation to build their future marketing activities on. Our SEO Audits dig into every hidden crevice to uncover any existing or potential issues that may be hindering your SEO performance, and we ensure any issues are dealt with immediately.
Each of our SEO Services offers a unique growth opportunity; from technical SEO fixes, to on-page optimisation and the addition of technical elements such as Schema Markup, we implement strategies that have the highest potential of helping your website govern search results, and yield impressive returns on investment.
Digital Media Stream is proud to offer you the highest quality SEO Services through our team of experienced and accredited SEO Professionals, ensuring we uphold quality every step of the way. Based in Manchester, we offer services nationally on a once-off and retainer basis.
Whether you're on the lookout for local SEO, international SEO, technical SEO or anything in between, we have the resources and expertise to support your online growth.
SEO Audit & Healthcheck
Our
SEO Audits & Health Checks
are conducted using industry-leading tools.
These Audits help us understand if your website is up to date with industry best practices, how we can improve user experience, and, most importantly, ensure your website consistently generates quality traffic.
We integrate SEO campaigns into wider digital marketing strategies to ensure your company caters to users at each stage of the buyer journey, while simultaneously satisfying Search Engine algorithms.
On-Page SEO
Our SEO Specialists perform comprehensive research to maximise your online visibility and future SEO activities.

We analyse all facets of your website to make sure every on-page element is optimised to improve search engine rankings while maintaining value to the reader. This includes identifying keywords and search queries used by your target persona – a pivotal process that increases the likelihood of conversion.

We also analyse competitive tactics and ensure we stay ahead of any trends, placing you in the best position to earn (and maintain) top rankings, traffic, and leads.
Off-Page SEO
Our team employs creative strategies to build influential connections online.

This helps generate high-quality backlinks from authoritative websites, which, in turn, strengthens your domain authority and improves keyword ranking. Off-page SEO activities further assist by sending quality signals to search engines, and subsequently more targeted and intent-driven users to your website.

To do this, we create engaging content that goes far and wide, raising your website's profile with your target audience and key industry influencers.
Local SEO
Location, location, location.

A practical way to dominate local search results in a crowded marketplace, Local SEO is fast becoming the proverbial X Factor as online competition amplifies.

This type of Search Engine Optimisation is non-negotiable for brick-and-mortar stores. Similar to on-page SEO, local SEO focuses on increasing organic traffic from local sources - i.e. - customers in the closest proximity to you, with the highest buying intent.

Serve your potential customers with all the information they need to make a decisive purchase from you.
Technical SEO
Improving your organic rankings also involves a technical element.

Technical SEO ensures that your website can be effectively crawled and indexed by search engine spiders. Technical SE-optimisation allows for your pages to be rendered more quickly, in an optimal display, in a way that demonstrates to crawlers that your site is set up to satisfy users.

This can include elements such as sitemaps, robots.txt files, optimised redirect directives, structured data markup, enhanced URL structure and much more.
Reporting & Analysis
You can't justify what you can't measure.

We create a clear and defined success framework to identify the metrics that matter most when it comes to generating a return on investment. Going beyond traffic metrics, site speeds, links and reach – we determine the effect of all these metrics in terms of exposure, leads, customers & revenue. Our reporting focuses on tangible metrics that have a real impact on your bottom line.

As standard practice, you will receive a monthly report detailing all relevant data, accompanied by professional insights into each dataset. To support our core value of transparency, we ensure you understand the reports.
Analysis & Reporting
Our PPC Experts Work More Efficiently And Get Closer To The Data
Regular Updates
Campaign Auditing
Recommendations
Planning
How can an SEO Agency help my business?
SEO is perhaps the most rapidly (and constantly) evolving branch of digital marketing. Search Engine Optimisation needs to keep pace with frequent Algorithm Updates and the increased demands of consumers; it is also required to stand the test of time against unrelenting online competition.
Expertly implemented SEO activities are robust enough to withstand all of these demands, and choosing a B2B SEO Agency is a practical and effective route to online success.
Many businesses understand the need for SEO - and great SEO at that. Most organisations lack the time and resources to successfully implement winning strategies, let alone replicate them.
Search Engine Optimisation requires agility, consistent monitoring and forward-thinking strategies; all of these take a considerable amount of time - a luxury very few business owners have.
Professional SEO services utilise the expertise of staff with practical experience and a passion for the industry.
By choosing a B2B SEO Agency, businesses can affordably outsource their organic strategy and activities while ensuring the highest level of quality, constantly.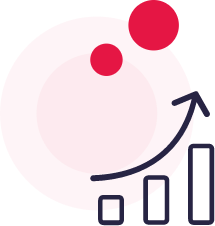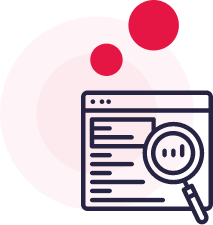 Benefits of using a B2B Search Engine Optimisation Agency
Lower overheads through outsourced expertise.
There is no need to invest time or money up-skilling existing staff, recruiting experienced staff, or retaining high-earning SEOs. An SEO Agency is a plug-and-play solution that appeals to many businesses.
Research, strategy and results are quantifiable.
SEO Agencies can provide you with details surrounding their modus operandi based on measurable keyword research and competitor analysis. Once executed, an agency should provide regular reports detailing the success of each campaign, and demonstrate marketing ROI through increased rankings, organic traffic, click-through rates (CTRs), visibility - and much more.
Gain access to brand new competitor insights.
Your SEO Agency can glean invaluable information you may never have thought to explore - from your competitor's link building activities through to their keyword tactics and everything in between. You may even discover new, online-only competitors.
Enhanced quantity and quality of leads.
Through optimised content, you can expect more qualified leads, which ultimately results in more closed deals and sales. As SEO activities work to bring in more organic traffic to your website, so too will they work to enhance the quality of your leads.
Amplify your brand & create an affinity.
Your website visitors will enjoy an enhanced brand experience while you establish and grow your online reputation. Becoming a topical authority is only the beginning of the benefits of using an SEO Agency!
Great SEO = lasting, profitable results.
You can expect a steady improvement in online visibility through strategic SEO activities. By implementing the right tactics, at the right time, in the right manner, your website will be set up for success for years to come. Once search engines establish your quality and authority, the benefits amplify even further.
Manchester SEO Agency FAQs
How does Search Engine Optimisation work?
SEO encompasses digital content, technical optimisation, internal & external linking best practice, site structure & hierarchy, and more.
Search engines reward websites that adhere to upholding quality standards, and those that produce relevant, reliable content. These sites are 'rewarded' by search engines by showcasing their content to internet users searching a specific keyword or key phrase.
Without oversimplifying this vast aspect of digital marketing, this is the basis of how Search Engine Optimisation works:
Assess your current state of optimisation, benchmarking each aspect against industry and search engine quality standards.
Implement optimisation techniques to improve the quality, discoverability and relevance of your content.
Enhance technical elements to support search engines in finding, indexing, rendering and displaying your content.
Continually implement relevant best practices based on the performance of previous SEO activities and competitor developments.
Reach the ultimate goal of improved organic (non-paid) rankings, increased traffic, and higher quality leads.
How do I optimise my website for search engines?
Best Practice Guidelines underpin all SEO activity. Different websites will require different Search Engine Optimisation activities. To determine which SEO strategies will serve you best:
Start by auditing and rectifying any underlying technical SEO issues.
Work to enhance the content, key messaging and user experience.
Ensure the content and page satisfies user intent, provides genuine value and satisfies search engines.
Finally, focus on off-page SEO to extend your organic reach and increase your Domain Authority.
Website optimisation is an ongoing cycle that requires agility and adaptation through every stage of your SEO journey.
How to do an SEO Audit?
SEO Audits form the basis of any great strategy. Many tools perform SEO Audits, including SEMrush, SiteBulb, ahrefs, Moz, Screaming Frog and many more.
You will need to input the website URL and perform a crawl of all URLs at a Root Domain level; be sure to check your sitemap for any robots.txt "block" directives before commencing.
Once your SEO Audit has been completed, you will be able to export a report detailing technical SEO issues, and recommendations and insights into how to fix them.
Deeper SEO audits - for example - content or UX audits - require more manual actions, assessments and often other auditing tools. While an SEO Audit is relatively easy to obtain, optimisation activities should be implemented by experienced SEOs to avoid penalties and indexation or rendering issues, or potentially losing traffic and rankings through erroneous optimisation techniques.
What is Local SEO?
Local SEO is a niche branch of Search Engine Optimisation whereby a website provides all the information a local customer may need to facilitate their purchase.
Local Search Engine Optimisation is crucial for brick-and-mortar stores and can be implemented through various SEO tactics, including structured data markup, link building and content optimisation.
What is Technical SEO?
Technical SEO is the technical optimisation of a website and web pages to enhance the ability of search engine crawlers to discover, crawl, index and render content.
Elements of Technical SEO activities include setting canonical URLs to avoid duplicate content issues, setting up optimised redirects, maintaining an optimised and relevant sitemaps - and much more.
Is Google EAT Algorithm actually a ranking factor?
Expertise. Authority. Trust.

Google's EAT Algorithm is not a direct ranking factor, and there is no EAT 'score'. None of Google's core algorithm updates includes Expertise, Authority and Trust as a ranking factor.
However, it's advisable to confirm whether your content meets these three criteria as a way to ensure a satisfying user experience and to boost your brand's topical authority on the subject.
Do outbound links improve SEO?
We know that inbound links from established websites can work wonders for improving your SEO.
While outbound links do not directly influence your SEO, they do contribute to a great user experience as well as the workings of SEO overall. Be cautious to only link out to reputable websites that are relevant to your content (and industry); too many outbound or external links can deter from your content and ruin the UX of your website.
While outbound links have little to no effect on rankings, it is best practice to include supporting resources for your visitors.
How long does it take for SEO to work?
Website age, domain authority, competition and backlink profiles can play a huge part in how long it takes for your website to rank.
Generally speaking:
Technical SEO can 'work' within days - for example, structured data optimisation can enhance Search Engine Results (SERP) page displays within as little as 24 hours.


Content and on-page optimisation activities can take anywhere between 4 weeks and 6 months to yield tangible results (or even be indexed).


Off-page SEO activities typically yield results in 4-week intervals, the 'accepted' amount of time it takes search engines to perform crawls.
SEO is a slow-burner activity that requires commitment and an understanding that results take time. It is also very subjective - what one business considers a great SEO result may be of no value to another business.
A great SEO result (a featured snippet, for example) can come and go in as little as 24 hours; SEO is ever-changing.
How much does Search Engine Optimisation cost?
Search Engine Optimisation services are sold on every spectrum of the pricing scale. You may be offered "great" SEO services for next to nothing but the ramifications will cost you in the long run. Inversely, expensive SEO services may prove ineffective.
Outsourced Agency SEO services should be quoted after a discussion between you as a business owner (or marketing director) and the agency. Your SEO costing will be based on the scope of the project, billable hours on a retainer basis, or the overall requirements on a once-off project basis.
SEO service pricing is almost entirely customised. Consider the potential cost if you were to undertake the project in-house, and this will give you a good idea of the value of the project vs your quotation.
Our bespoke Search Engine Optimisation Services offer flexibility and affordable SEO solutions across the UK. There is no black-and-white pricing model for our SEO Services; you can customise your project or retainer based on your objectives and budget.
Each SEO Service will be customised to your needs, which we will discuss in detail before taking any steps. Digital Media Stream is your strategic partner; we make every effort to understand your needs and align them closely with our services to ensure the best possible results for you.
With our vast digital experience and HubSpot Platinum Solutions Partner credentials, you can rest assured you'll be getting the best SEO strategies and quality outputs from our team of experts.
Digital Media Stream is an accredited HubSpot Agency and provider of top quality SEO Services across the UK.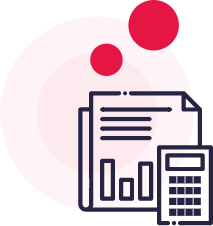 The Heaton Group
259% increase in organic new contacts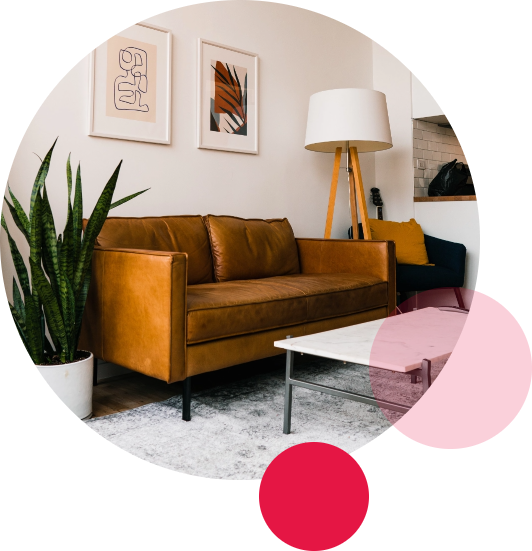 Why choose Digital Media Stream as your SEO Service Provider?
Searching for an SEO Agency is bound to yield a veritable treasure trove of results.
Digital Media Stream has evolved into one of Manchester's leading Search Engine Optimisation Agencies. Locally based, we proudly service businesses across the UK.
We understand the importance of an optimised website, and pride ourselves on ensuring that our services are delivered on time, by the right team of experts, and to the highest quality standards. We use a strategic partnership approach to all our projects - whether on a retainer basis or once-off.
Our purpose? To help ambitious, growth-driven businesses achieve their goals - continually. We do this through refined, focused Search Engine Optimisation Strategies and a touch of our secret marketing magic.
When it comes to delivering successful SEO campaigns, we focus on creating a complete marketing system that encompasses technical, local, on-page and off-page strategies with the highest potential to enhance your organic traffic, keyword rankings, online visibility and brand reputation. These metrics all combine to produce more leads and more revenue for your business.
We're a HubSpot Certified Agency Partner – an accreditation awarded to those who have demonstrated excellence in HubSpot methodology.
We're ready to elevate your SEO to the next level. Are you?