What is Conversion Rate Optimisation?
Conversion Rate Optimisation (CRO) is the practice of enhancing a website or page to increase the ratio of visitors who perform a specified action on-site. CRO is a data-led and behaviour-based approach to help businesses acquire more leads and sales online.

Lead generation is the most popular B2B conversion metric, and CRO campaigns within this niche focus on improving not only the quantity - but also the quality of inbound B2B leads.

Conversion Rate Optimisation enhances the customer experience, providing visitors with everything they need at every stage of their decision-making process. Effective CRO allows you to create an environment that motivates your visitors to take decisive action more reliably and quickly.

As digital experts and HubSpot Platinum Solutions Partners, Digital Media Stream has the expertise to implement proven conversion rate strategies to turn more of your website visitors into qualified leads and customers.
How can a Conversion Rate Optimisation Agency help my business?
Simply put: an optimised website will ultimately generate more revenue. A Conversion Optimisation Agency has the know-how to assess, strategise, implement and improve CRO tactics efficiently and cost-effectively.
The process behind optimising your website for a higher conversion rate can be time-consuming, especially without comprehensive insights into user behaviour or the technical expertise to implement profitable CRO strategies.
You can trust Digital Media Stream to implement the best Conversion Rate Optimisation techniques that have a meaningful impact on your bottom line.
Even the most well-established websites can fall short of convincing a visitor to take immediate action. As a Conversion Rate Optimisation Agency we use the tools and expertise at our disposal to investigate opportunities, implement the best strategies and monitor changes for efficiency in a fraction of the time it would take to complete in-house.
By choosing Digital Media Stream as your CRO Agency, you are outsourcing expertise and saving time and money.
A Conversion Optimisation Agency will be able to implement competitive conversion strategies across your website, catering to all stages of the user journey while tailoring each strategy to meet the goals specific to each page.
Whether you want to increase your B2B lead quantity or quality, boost your online purchases, strengthen your click-throughs or anything in-between, a CRO Agency is the most practical and effective way to achieve this.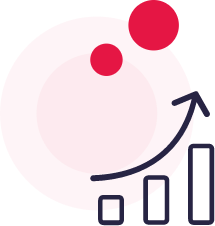 In a short amount of time, Digital Media Stream were able to positively impact our organic search traffic through blogs and social media. They even got us to the top spot in organic search for one of our most desired keywords.
Julia Valentine
Head of Marketing
B2B Conversion Rate Optimisation Services
What's included in a CRO service?
A CRO strategy is entirely unique for each business, and as such, the service will vary depending on your needs and goals.
However, a Conversion Rate Optimisation Service has three distinct stages across most campaigns: audit and assess, implement and monitor, and report and adapt.
An effective Conversion Rate Optimisation Service will have a core focus of capturing your visitor's interest, based on observed user behaviour.
All of our Conversion Rate Optimisation Services are data-led, and executed by campaign teams with exceptional skills and experience. We are here to ensure your conversion goals are met continually and profitably.
Each step below forms part of our Conversion Rate Optimisation Service and plays an important part in ensuring the best possible outcomes for you.
Audit & Assess
Our first step is to determine your current conversion rate, assess the competition and establish industry trends.
CRO Assessment.
The best way to determine future success is to establish a baseline on your current conversion rates. We audit your website to identify high-performing and poor-performing pages.
Competitor Audit.
We take a close look at your competitor's conversion rate tactics to help us formulate a more advanced strategy to increase your conversion rates. This is a good indicator of how competitive the industry is, and what type of changes will effectively support the goal of increasing specified on-page actions.
Trends Analysis.
Analysing trends helps us to identify industry nuances and incorporate them into your CRO strategy. This not only helps in the short term but can help to improve conversion rates in the long run.
Implement & Monitor
Once we've done the background work of auditing and assessing, we are able to make data-informed decisions that will offer the most practical and quantifiable benefit to you.
User Experience (UX) & Funnel Optimisation.
To keep your marketing engine firing on all cylinders, you need to continually optimise your website to meet the ever-changing needs of your customers. What works today will not necessarily work tomorrow. We utilise advanced UX technologies and heat map software to ensure a continued return on investment month after month.
A/B & Multivariate Testing.
We perform A/B variant testing on website pages, emails, call-to-action buttons and advertising collateral to ensure optimal performance. We combine this data with conversion funnel analysis to clearly understand what resonates best with your target audience and how this information can be leveraged throughout the user journey.
Persona Driven Design.
Understanding how prospects research, interact and engage with content online is key in developing an effective content marketing strategy tailored to the user. Over time, customers needs adjust and change, and it is imperative that your website adapts to this behaviour. We're always gathering insight to understand the needs of your prospects to improve conversion rate.
Report & Adapt
Once we have implemented our strategies and gathered performance data, we are able to adapt or amplify our tactics.
Decision Stage Content.
We analyse, adapt and modify the way we design, build and deploy marketing campaigns constantly to guarantee conversions. The placement of key text and imagery impacts the likelihood of your visitors performing the action you are promoting. We utilise heat maps combined with conversion metric data to find out how audiences are interacting with your content.
Amplify Success.
If the data indicates that a specific tactic or change has shown great success, we look to replicate it across other pages. Once we've identified and implemented well-performing CRO tactics, we start the process over for each new page it is implemented on.
Adjust Underperforming Strategies.
If the CRO strategy underperforms, we explore the reasons why. Often, strategies that seem unsuccessful only require a small tweak to boost their effectiveness. We utilise every bit of data available to us to inform and shape our approach, and to provide you with insights into your user behaviour.
Conversion Rate Optimisation Services Pricing
Our pricing, like our Conversion Rate Optimisation Service, is tailored to each business.


Your CRO strategy and pricing will be fully customised for you, based on your specific conversion goals.


You can rest assured you'll be getting the best from our team of experts. Digital Media Stream is an established Manchester-based Conversion Rate Optimisation Agency and provider of top quality CRO Services across the UK.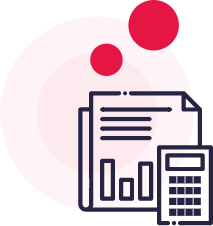 The Heaton Group
259% increase in organic new contacts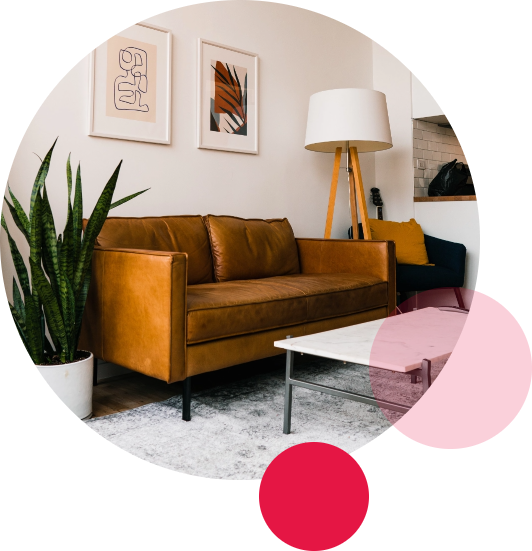 Why Choose Digital Media Stream As Your Conversion Rate Optimisation Agency?
We are digital marketing experts, and our HubSpot Platinum Solutions Partner credentials are a testament to our expertise.
We've delivered success to a proud portfolio of clients, across a variety of sectors and campaign budgets.
We know the value of high-quality B2B lead generation in the digital landscape.
Our expertise positions us perfectly to strategise and implement CRO techniques that have tangible results for your business.
Our motivation is simple: To provide you with the highest quality, fully tailored CRO services to enable your business to reach new heights. We look forward to delivering success in your business.