Search engine optimisation (SEO) is the gateway to ranking your business in search engines, increase traffic to your website and growing your business. It can be fiddly to keep up with ever-evolving algorithms and techniques to keep your business afloat in the digital realm. So, how can you do both effectively?
Thankfully, we have the answer: as a results-driven SEO agency based in Manchester, England, we're certified inbound experts that specialise in providing our expertise to professional services and more. We constantly keep our ears to the ground and closely follow new updates and trends when it comes to search engine optimisation.
If you're on the lookout for an SEO agency, look no further than Digital Media Stream. Read on to find out more about the SEO services we can provide your business and how we can help you become an authoritative online presence in your industry.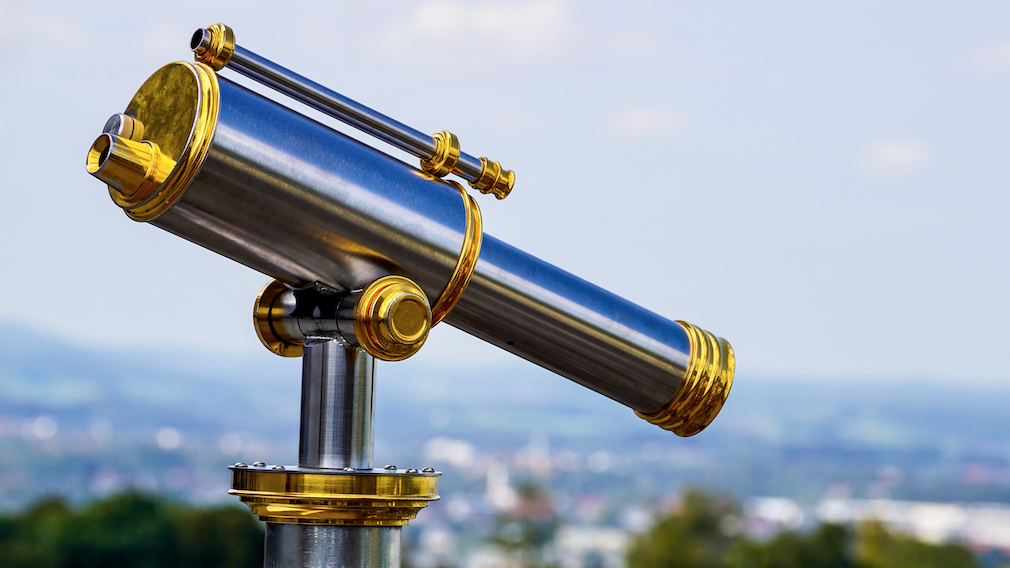 Part 1: Why Choose an SEO Agency in Manchester?
Too quickly summarise, Manchester has become one of the fastest-growing cities in Europe - and it's competing on a global scale. The number of businesses operating within the city continues to grow and companies in the digital sector, among others, are thriving. So, why would you look beyond Manchester for your SEO needs?
As a Digital SEO Agency ourselves, we're proud to be part of Manchester's thriving economy, located right in the beating heart of the city. We pride ourselves on being the one-stop-shop for inbound SEO services to professionals both local and nationwide.
1. Why Choose Digital Media Stream?
Search engine optimisation services in Manchester and beyond are competitive, so here's why you should choose Digital Media Stream...
Working out of Central Manchester, the DMS HQ has gone from strength to strength; from hiring a team of expert digital professionals to becoming an accredited Platinum HubSpot Partner Agency.
We understand that when you come looking for services in SEO, you don't just want to rank on search engines, you here to increase revenue and generate leads as well. The good news is, we're Digital Growth Agency so we're committed to helping your business grow, using our expertise however possible.
We deliver the finest search engine optimisation services Manchester has to offer, adopting a highly specialised, rigorous inbound marketing approach to boost your search visibility. Basically, second to none.
Of course, SEO can be cumbersome to keep up with (and understand) the constant algorithm updates Google churns out - and you just don't have the time for all that. Digital Media Stream put the time back in your schedules. We look after the online so you can look after the business.
"You have the expertise. We can make sure people know about it" - Dave, Co-Founder, Digital Media Stream
When you choose Digital Media Stream, working with us is a two-way partnership. Think of us as extended members of your marketing team. You set the goals and we'll meet it with the tools, the guidance and the marketing know-how. We make sure that we're meeting your needs to the fullest.
2. Catering to Our Clients
We know that each potential client of ours is unique. When presented with the opportunity, we offer tailor-made solutions to make sure a winning digital marketing strategy gets put in place and aligns with our client's business goals and delivers results.
Our services are custom as we constantly offer the highest quality of work while remaining transparent, encouraging both engagement and the positive relationship of each client along with the entire journey together.
What's more, we keep your business ahead of the rest ensuring that your search engine optimisation stays focused on the top rankings.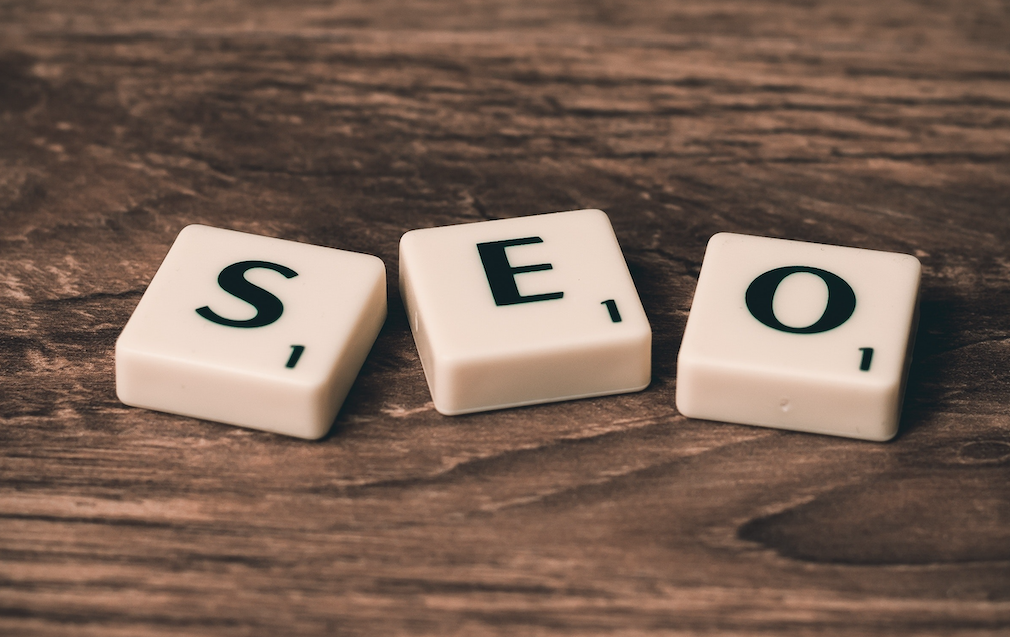 Part 2: Search Engine Optimisation Services
Our team consist of talented, results-driven marketers with a penchant for foolproof SEO strategy. We provide bespoke SEO services and inbound marketing specifically for professional services firms to boost your visibility, attract leads and convert them into long-term clients.
So how do we keep you in the contest for the search engine top spots? How does Digital Media Stream optimise your website and turn it into a magnet for attracting leads? And how do we make sure you meet your business goals while your competitors fall short? Below are the expert services Digital Media Stream offer clients when we forge a working partnership to add value and drive your growth in your business.
1. SEO Strategy
Digital Media Stream deliver an expert SEO strategy by prioritising high-traffic keywords to improve your web visibility on search. We take to SEO strategy with a fine-toothed honeycomb: with in-depth keyword research and analysis, targeting the most relevant terms to your professional service, with the highest volume and potential to rank.
We also delve into keyword opportunities to garner the most promising prospects. We set out stellar content that ranks for your terms and boosts your visibility. Digital Media Stream then create content of all shapes and sizes. Blog posts, infographics and more - all finely optimised to serve user intent and provide the best experience for your Audience.
Whatever industry you're within, our marketing insights serve us well every time. It's not just intuition, though. Digital Media Stream scour numerous platforms, speak to your target audience and conduct nationwide surveys to learn more about whom you are marketing to, and how we can serve their best interests. Simple, really.
2. Full SEO Site Audit
We perform an in-depth health check for our clients' websites that help us to fully understand the intricacies and inner workings of your current strategy and to see what's missing and the areas that we can improve.
With an ocean of data and full analysis reports, we identify and quickly detect security, mixed and duplicate content, server, and website architecture issues across your website plus any critical errors.
We will help you fix on-site issues from surface-level to the very depths of your website in an effective and fast way.
3. Competitor Analysis
At Digital Media Stream, we use smart data to analyse the competition and inform our client's on best practices and decisions. We dial in and find out where your rivals concentrate most of their marketing efforts while discovering their website traffic, audiences and analyse their regional presence.
We keep one foot ahead by learning about your competitors most successful SEO practices, identify the domains you are competing with for the top positions on Google, and break down their keyword strategies.
To make sure you never fall behind, we further monitor your competitor's social media activities to see what audiences' interests your rivals are trying to trigger and how. We delve in and examine their top-performing content so we can enhance our clients' own strategies.
Finally, we identify your competitors' target keywords that you may have overlooked. Digital Media Stream finds keywords for your search engine optimisation and uncovers keyword opportunities to boost your ROI.
4. Local SEO
Local SEO ensures that you rank highest in your own backyard, above and beyond your neighbouring competition. It boosts visibility and is proven to generate healthy, long-term leads.
Local searches are a great way to distinguish yourself from organic, and what Digital Media Stream is good at is optimising you for both.
We help build links within your local SEO campaigns - here, it's not so much about getting links from high DA sites (this is still important) than it is getting links from sites located nearby. Digital Media Stream's link building strategies are based on data, research and quality content creation.
5. Technical SEO
Think of technical SEO as the engine room of content creation. The cogs and gears are vital! To ensure your content performs consistently, the finer details have to be taken care of. This means; tightening up meta-descriptions, fine-tuning alt tags and patching up broken links. These are just a few examples of the tech SEO we carry out at Digital Media Stream. We tend to your site until it's running at optimum capacity.
We take pride in the fact that no stone is left unturned. With technical SEO, we conduct a site-wide health-check to tighten everything from metadata to alt-tags. We're firm believers in technical SEO, and its ability to boost your site's rankings from behind the scenes.
We recognise that success isn't always on the page, as it were. Digital Media Stream drill down into the specifics to master SEO from all fronts.
Because user experience is so important to us, we take to your website with a keen eye for detail, looking for even the smallest errors to iron out. Our marketers are never satisfied until you're satisfied.
6. Keyword Research
Digital Media Stream conduct extensive keyword research to identify your most promising SEO targets. We get familiar with your industry, keep close eyes on the competition and position your firm as spokespeople for whatever your audience want to know.
What's more, we harness the technologies of search to create intelligent, useful content. Our campaigns are tailored to the latest algorithm updates and are driven for success.
We monitor all keywords that are in play and keep an eye on things. With regular analysis, we can update you on performance results and determine where we can make improvements and tweaks.
The methodology of Digital Media Stream is to pursue longer-tail keywords. The thought behind this is that by pushing 'conversational searches' rather than shorter 'transactional' ones we can better target what it is your customers are searching for. Search intent is at the heart of every bit of SEO we do.
7. Optimised Website
As a growth-driven design agency, we can design, build and launch a fresh website for your business in under 60 days. Backed by fresh content and insightful data, you'll see an increase in your lead generation immediately.
We take your web and landing pages in isolation, break down the information, and rebuild a solid SEO foundation to build upon with other activities. We make sure your website gets found through a dedicated SEO strategy.
8. SEO Reporting
We educate our clients through SEO and performance reports on key metrics including traffic, rankings and conversion. From a client's perspective, we communicate critical information so that you understand what's going on and how our SEO services are helping you and your website.
Our responsibility as an SEO agency is to present you, as our client. with the relevant search engine optimisation metrics and align them with their business objectives. We then apply the data to your digital strategies to make sure they're the strongest aspect of your business.
9. Conversion Rate Optimisation (CRO)
We identify and research your customer behaviour, understand your key audience and find out what language or messaging best speaks to their needs. This leads to an improved customer journey - making your site a better place to browse.
Digital Media Stream makes sure your business continues to grow without running out of resources and prospective customers. As your business scales, your browsers turn into buyers - and some may even become evangelists of your brand.
With an enhanced trust from your customers, your website becomes your number-one salesperson and you'll get more conversions without having to bring in more potential customers. A return on investment win.
10. Link Building
It's a time-consuming process and it's why we offer to take a load off your mind. We'll find the best ways to make an impact on your SEO.
Digital Media Stream looks for the most relevant websites that provide a number of links to your content that you need to give your authority a boost. The more high quality links you have to your website, the better.
Our link building strategies include the use of our content and creation skills to portray your business as a thought leader in your industry and making others share that thought leadership.
We'll ensure that you are included in all the right business directories and that you can be found and linked to on Google. This allows for other individuals to be able to leave reviews against your business listings.
11. Lead Generation Strategy
We're no stranger to generating content that converts leads into customers via inbound marketing. We drill down into analytics to procure valuable user data with which we cultivate leads to retain in the long-run.
We capture the power of SEO and use it to our advantage to help your business' content gain potential customer's attention and build rapport with potential customers. Our strategies imagine the customer's journey to determine how they will use Google to find a solution.
12. Authority SEO
As certified content marketers, we'll help you build and maintain relationships with not only your prospects but your peers too and earn trust within your industry. With our professional campaigns, we can ensure that your business becomes the go-to authority for advice, education, and services.
Digital Media Stream focus on questions like how to identify a good brand authority and how authority influences rankings. We establish the main metrics that can individually strengthen your search rank.
We measure the quantity and quality of inbound links to your site, as well as technical performance and structure.
Our SEO experts share a level of knowledge in a number of different factors that influence authority in the eyes of Google. Our ongoing SEO strategies for your business are built to help you build your brand authority up.
13. Outreach
We'll create a strategy that helps tell your brand's story to those who will, in turn, become promoters for your business and shout it loud from the rooftops, growing your presence through a word-of-mouth process.
We can help you target individuals and businesses who have a large social presence to increase interaction with your brand on a local, national, or international level.
We will also help you build long-lasting relationships that will grow your networking circle and open up other potential business opportunities with bloggers, business owners, influencers and the community.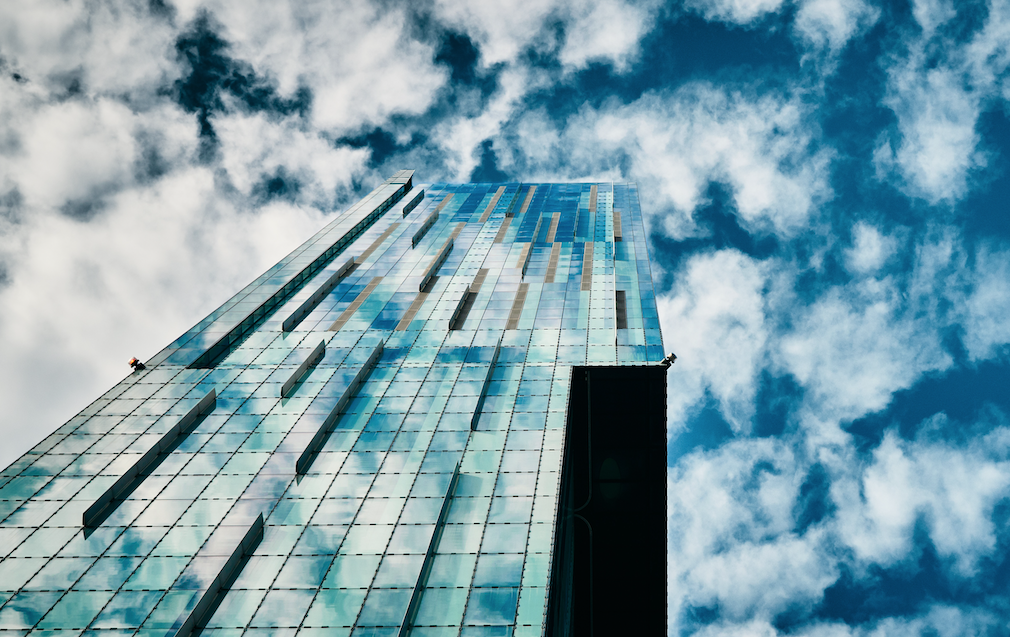 Part 3: SEO & Content Marketing
Digital Media Stream is made up of bonafide content marketing experts devoted to the power of the written word for professional services. Between them, our content and design team have a multitude of English, Creative Writing and Design qualifications and inbound marketing certifications under their belts - and not only that, they have a deep understanding of marketing.
We're the go-to SEO agency in Manchester for a range of content marketing solutions. We'll provide bespoke marketing strategies best suited to your industry and exhibit a true reflection of your business online. Not only can we cultivate content that is useful and relevant to your audience, but we can also give you content that is remarkable.
Our strategic approach is designed to work in favour of your business. With optimal planning, we can ensure that content provides solutions to your audiences, no matter what stage of the buyer's journey.
Even content needs to be measured to ensure what kind of content works best for your business and whether it's performing to its full potential. We take great care to analyse every little thing to establish the next steps.
Next up, here's a taste of our SEO content marketing services...
1. Social Media & Blogs
We utilise the power of the written word and turn your business thoughts and informative nuggets into blogs, articles, content offers and shareable social media posts. By leveraging out SEO certifications, we can ensure that any content we write for your business comes out on top and is seen by the right audience, at the right time, leaving them wanting more.
2. Whitepapers
We have statistics that reveal the power of attracting visitors, and when we combine them with stylish, professional white papers, you can convert those visitors into strong, trust customers. This recipe for success is one we've used for a while now. It's tried, tested and optimised for lead generation.
It's also founded upon a great deal of research. From persona mapping to nationwide surveys, we stop at nothing to ensure our content is industry-affirmed and relevant up the immediate moment. A good branded white paper can also spread word of mouth on your business expertise - it's a win-win.
3. PR for Professional Services
If your business needs more coverage, we're right there to help. Especially if something notable happened in your company - a new director, an award or even charity work - Digital Media Stream use their PR wiz to blast the news in all the right places. We ensure that all press release and the articles are thoughtfully curated with clear messaging that makes sense.
4. Infographics
When words alone won't cut the mustard, we know that parts of your audience are more responsive to visual content, we create through-provoking infographics. It's a slight shift in the method but garners the same consistent results. We're a creative bunch at Digital Media Stream, and love nothing more than creating visual delights for our clients.
Our content team collaborated perfectly with designers to create something that leaves a lasting impression with your customers. The power of a neat infographic must never be underestimated. They are great for presenting unique content for which a blog doesn't quite do it justice.
5. Web & Landing Pages
With building great websites comes creating great content - and that's exactly what we do. Your website is one of your business' most important assets - the 24/7 salesperson for your commerce. We write clear, concise content for your web and landing page needs that help generate new leads, convert leads into clients and retain those clients for the future.
Not only do we design and build responsive, growth-centric websites; our copywriters deliver data-backed content that attracts and converts. We utilise everything from SEO planning to customer profile templates, UX research and buyer journey data to determine the key messages your website visitors want to hear.
6. Content Creation
Not only can we cultivate content that is useful and relevant to your audience, but we can also give you content that is remarkable.
Our strategic approach is designed to work in favour of your business. With optimal planning, we can ensure that content provides solutions to your audiences, no matter what stage of the buyer's journey. With great content comes great keyword planting. By optimising the content we produce for you with the right keyword, we can make it go further than it's ever gone before.
Even content needs to be measured to ensure what kind of content works best for your business and whether it's performing to its full potential. We take great care to analyse every little thing to establish the next steps.
7. Content Optimisation
72% of marketers say that relevant content is by far the most effective SEO tactic. So when it comes to content that is fully optimised through the latest SEO techniques and most recent Google algorithm updates, we take it seriously. With billions of monthly online searches, your content will be found.
We maximise all our inbound marketing skills - lead flows, SEO, email, PR/outreach - to ensure that we're creating targeted content campaigns that are bespoke for your business and will align with your goals.
Conclusion
In 2018, Google oversaw over 2 trillion searches every single day. There's a digital revolution that has changed the way we find out about companies and services. For all things SEO, you can't beat Digital Media Stream. Our digital growth expertise will ensure that, as the digital world evolves, your business evolves too.
We're always buzzing for business growth, especially that of our clients. Our ongoing support from the expert team over at HubSpot means if you come knocking, we're well equipped to take your business to the next level and apply some groundbreaking inbound methods to your site.
Want to talk SEO strategy? We'd love to hear from you, so why not book a call or schedule an appointment at a time that best suits you. We're here to help to find the solution for all your search engine optimisation needs.