Organic Search Engine Optimisation Explained
If you are looking to improve the search engine optimisation of your website, there are many ways to do this. SEO is a cost-effective and quick way to improve conversions on your website without committing to the cost of PPC advertising. It can be simple to implement and can provide rapid results if you know where to start.
The basic principle of SEO is to ensure that you have quality content on your website. This is achieved by writing relevant and targeted content containing suitable keywords on your webpages that will attract and engage website visitors. It is also about having a navigable website and good quality images that can be tagged with keywords.
So how do you start to create a well optimised webpage? It is all about choosing the right words. Don't worry if this seems a daunting task. If you don't feel you are able to write this content yourself you can use the services of an SEO agency to help. With extensive experience in search engine optimisation, they can craft well written website content that is specific to your sector and will target your customer base effectively.
Before you employ the services of a search engine optimisation agency, there are some simple things you can do yourself to improve your website's SEO, if you have the know-how. By using your content management system you can edit your website pages quickly and simply, improving the wording within your website to make sure the optimisation is as good as it could be.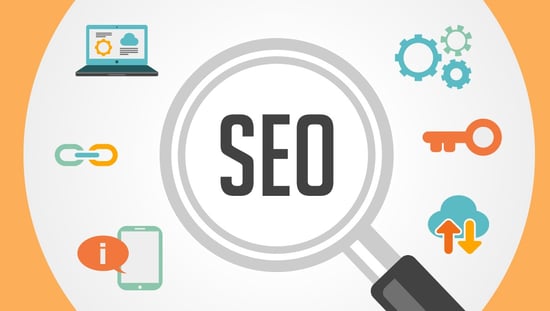 Keywords and Key Phrases
So what are the changes you can quickly make to improve SEO? The first important thing to do is to implement the right keywords on your website pages. You can choose suitable keywords by using a keyword tool, like Google AdWords or SEMrush, that will help you find the words that are popular in your sector and are the best for optimisation.
A word of caution though, choosing keywords that are too popular will not bring visitors to your website. For example if your business was a shoe shop, using the words 'shoes' or 'shoe shop' throughout your website will not get you found online, as these words are very common and there are thousands of shoe shops competing for business!
You need to choose keywords that are more specific to your particular business, that people may type into the search engine, but that are not extremely common or popular. Consider long tail keywords or phrases that people who are looking for your products or services may type into the search box on Google.
For instance, if you have a shoe shop, think about your location. If your potential customers were looking for a shoe shop in York, for example, try including the key phrases 'York shoe shop' or 'shoe shop York'. Similarly try a key phrase that is descriptive of your products, if you specialise in brogue shoes, try 'brogue shoes' or even combine your location and your signature product in a key phrase like 'brogue shoes York'.
Keywords should not only be included on your main website pages but also on blogs and other pages that link back to the main pillar pages of your website. It is a good idea to have a dedicated blog section on your website where you write regular blogs that contain relevant keywords, that can be linked back to your main website pages.
Blogs and External Web Content
Having regular blogs and plenty of extra website content is important because it all helps towards the optimisation of your website, the more quality content you have that links to and from your main website pages, the more people are likely to find your site and navigate around it smoothly, finding the pages and information that they want.
Blogs can also present you as an authority on your sector, which is likely to gain you more customers too. Blogging can be a really great way to connect with current and potential customers and is an essential tool in your SEO armoury. It is also worth trying guest blogging. This means getting your blogs on other people's websites, whether it's a blog you've already written or a blog written specifically to demonstrate your knowledge and prowess on a subject.
Writing on webpages external to your own site is called off-page SEO, as opposed to the search engine optimisation on your own site, which is called on-page SEO. In combination with on-page SEO, off-page SEO can improve your website's authority and optimisation as well as your own personal and business authority within your sector.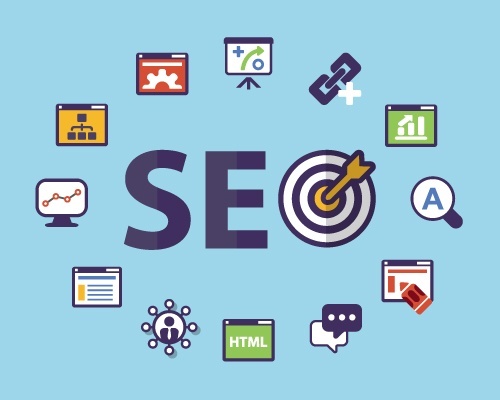 Optimised Website Images
Another way to improve SEO is to include images throughout your website that have images tags and alt text that describes the images. Visual content helps to boost the search engine optimisation of websites alongside written content. This is because the two can combine to help websites rise up the rankings, boosted by keyword optimisation and the increasing visual and written quality of a website.
If you would like to improve your website's SEO with keyword optimisation, streamlined written content and quality images then we can provide a website audit and search engine optimisation services that will boost your website's performance and attract more potential customers. For more information, contact us today.