What is Growth-Driven Design? Phase 3 | Harvest Period
Now that your Launch Pad website is live, you can begin working on your next phase for improvement.

This is called the Continuous Improvement Cycle or 'Harvest Period', and marks the final stage of the Growth-Driven Design (GDD) process. The Launch Pad is now performing, and as it collects leads, the team at your end will be receiving behavioural data from users interacting with the site. Both you and the GDD agency will have access to how the site is performing, what's going well and where you can improve.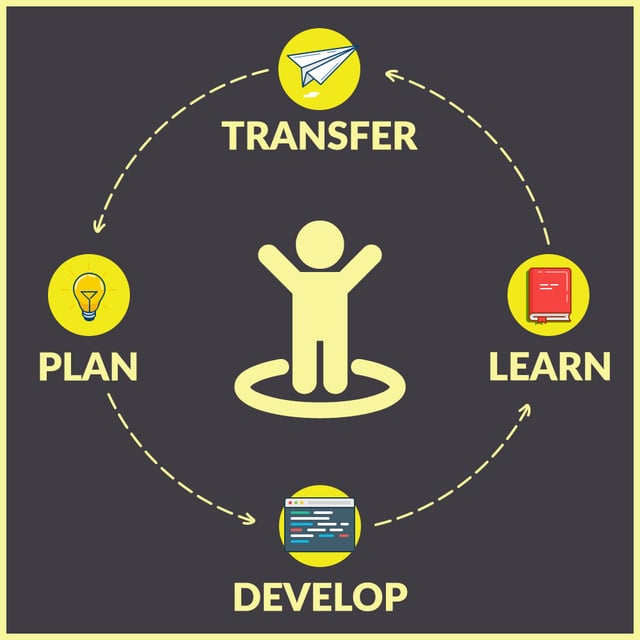 It's in the Harvest phase that you take that data and determine what can be done to further enhance the experience for your users.
From here you can build on the reports you receive to create a website that continues to be user-centric and responds to real, actionable UX reports.
To review what we've covered so far:
When you work with a growth-driven design agency, the Continuous Improvement Cycle is as follows:
1. Plan Stage
The first step is the planning stage. Before doing anything else, a GDD agency should determine which phase of the website hierarchy your company is currently at. The hierarchy is explained at length in one of our previous posts but covers elements like Audience, Value, Usability, Conversions and several other factors.
When you've figured that out and have a clear focus metric to work on, an agency then starts asking questions of your site's user experience, such as:
"What's stopping users from navigating to the product page from the home page?"
"What are those who find their way onto the home page doing differently?"

General, user-led questions using the website hierarchy helps you to think like a user. To do that, GDD agency members (UX strategists, usually) navigate the site as if they have landed on it for the first time.
Once the metrics of how your site is being used is clarified, the GDD process can then move onto research.
Research
There are many ways to conduct website research; qualitative, quantitative or observational and can take many forms, as we've described in our launch pad website post. Agencies may carry out user interviews, tests or recordings (heat maps are particularly good for this).
Remember - the kinds of research you conduct should be determined by:
Questions highlighted earlier
Users you want to talk to
Where in the process your users currently sit, and
How quickly you need the information

Now that you have gathered the data, collated the information and have a stronger idea of what to tackle on your website, it's time for the summit meeting. The growth-driven design harvest period relies heavily on collaboration.
The summit meeting is essentially a big brainstorming session. Everyone should be involved here, including the marketing and sales departments as well as the GDD agency. It's a real collaborative effort here, with a focus on encouraging a creative environment where everyone feels comfortable to offer ideas and bounce off one another.
You're all working toward a common goal, which is to create a map of ideas for the website, prioritising each idea based on the amount of impact it will have on your focus metric, your user and the value of the business.
Think about the amount of time, energy and effort it would take to implement each idea, and ask reasoned questions like:
What high-value issues require the least amount of our time?
When we have a more glaring issue to deal with, is this other issue worth our attention right now?
Can we afford to focus on that when we know it won't have that much effect?

Just some things to think about. Within GDD teams, the big decisions usually sit with a 'strategist' who leads the meeting, considers UX and resource allocation, and will make the final call.
Once all parties have a prioritised list, it's onto the Build Stage.
2. Build Stage
The main goal of the Build Stage is simple; build on those chief, high-impact actions. At this point, everyone jumps in the ball pit.
Something to keep in mind: working with a GDD agency means you can tap into teams (often called Pods) that have a wide-range of functions. People with remits like:
Marketing
Copywriting
UX Strategist

The Build stage focuses so much on speed and efficiency that a collaborative way of thinking enhances the process and aligns GDD principles with inbound marketing and sales.
When you employ a GDD specialist, you'll benefit from pod members given free rein to offer help in other areas of the redesign, and beyond.
Before getting to grips with the building of the website, true GDD teams start by identifying all possible obstacles that may make things harder or slow the process down. They'll need to tackle this head-on, and it's the responsibility of the strategist to ensure they don't block up the process too much.
Once you have the improvements built, you'll need to put them to the test. Give what you have built one last sweep through; make sure the links are working, mobile functionality is operational and all areas are running smoothly.
Now, you've built the improvements for the redesign, and with all-hands-on-deck have managed tasks according to impact and have tested that they work.
You now launch them and conduct experiments as to how the users are navigating your site. Are they having a positive experience? How are they finding that new addition you just made?
Here is where you flesh out that Launch Pad, and start collecting data around how your users interact with them. This data fuels your future decisions and ensures they are informed, intelligent and data-led.
From here, you begin to learn.
3. Learn Stage
The cycle of improvement revolves, and each time the cycle begins afresh you should have learned something new about your users and how they interact with your site.
The experiments from the previous stage keep going: observe, listen, learn. Here are some questions you and the agency should ask at the learning stage.
Were we right about that? That action item you discussed in the summit meeting; was your hypothesis correct? Did it work like you thought it would? If not, why?
What did this teach us about the user? How different were the personas? Did some behave differently than others? What behaviour was unexpected, and how can we explain that?
How might this impact future ideas? The cycle will soon renew; what can we take from this stage to implement further ideas? What further research should we conduct?
It's important here to document all findings. With proper documentation, you and the GDD agency can spot trends and highlight the things we need to keep, and what can be done without.
4. Transfer Stage
The final stage of the harvest period is the Transfer Stage. The goal here is to use the lessons learnt and transfer that knowledge over to other teams.
In the spirit of collaboration, everyone benefits in the transfer stage. Your agency collaborators have an intimate understanding of what your site is and needs to be going forward. Meanwhile, your colleagues will benefit from your findings, while you can learn from their insight.
With interconnected relationships like these, a greater, deeper understanding of the website and (specifically) its users will be reached.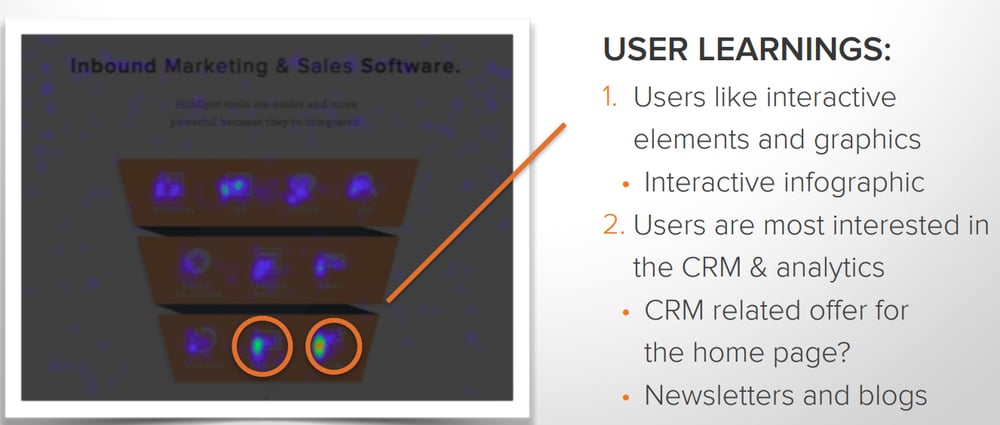 Here are some examples of the learning you could be passing on:
Prepare some user-related questions for other teams
Put yourself in the other team's shoes - what would they find valuable to know?

Whether it's information about which CTA positioning works best or a particular tool that has proven invaluable - other members of the team will benefit. Share the knowledge!
CONCLUSION
The cycle is called Harvest of Continuous Improvement for a reason. Like a winery that needs fresh new grapes, "harvest" or "continuous" suggests that upgrades to meet the latest website UX demands will be necessary and regular.
The goal is to repeat this cycle until you hit all goals set according to the focus metrics and website hierarchy. Ensure that each action you highlight has value-driving benefits as a priority.
The changes made to a website need to be results-driven. Growth-driven design doesn't labour under assumption or conjecture; it's built on data, engagement and learning. You then repeat the cycle and apply what you learnt next time.
As a result, your website, like a fine wine, gets better with age.