Growing your SaaS means expanding your customer base. But the larger you get the more damaging churn rate becomes. How do you reduce churn rate yet still ensure a steady increase in
lead generation
& revenue? Knowing what influences your churn and how customers react to your product has a massive role to play in improving your engagement and decreasing your churn rate. In our last blog we looked at how to calculate churn rate and what it really means. Here we look at the
5 strategies which can reduce your churn rate
and help provide a strong platform for your
SAAS marketing
strategy:

Keep Your Customers Happy
A happy, paying customer is the ultimate goal for everyone and Sweet Tooth, which builds platforms for rewards and loyalty points, sees this as the main method of decreasing churn. At first glance, 'delighting customers' isn't revolutionary. It remains the key component that can often be forgotten in the cluttered marketing arena of many SaaS enterprises. Before you set about delighting your customers, take a look at these 5 ways to help you understand your customers to get a clear idea of the metrics involved in gauging customer happiness:
Smart customer engagement - Generating the right channels for collecting feedback from your customers, and then acting on it. Real Time messaging and 'chat' do this alongside the concept of a two-way relationship where customers are actively encouraged to offer their opinions.
Enhanced buyer personas - While avoiding the risk of over-segmenting your audience you can certainly get to know them better by building more efficient buyer personas based on keyword searches and other website analytics at your disposal.
Analyse the right data - Understand how your customers are interacting with your website and your content. The data you get from this will help you understand what customers are liking, what they avoid (spend little time on) and how you can improve your website experience.
Influence future strategy - Your historical data will indicate what content strategy to develop and take forward. This also applies to your product itself. Your offering should never stand still, and reacting to your user feedback and market research will naturally dictate future marketing and customer satisfaction.
Put yourself in your customer's shoes - Take the same buyer journey as your customers to pinpoint where your process needs improving or if you need to implement some kind of marketing automation - like reminder emails for lapsed customers in order to re-engage them. Delighting your customers is essentially attaining an optimum level of customer satisfaction, and while many view it as either satisfied or unsatisfied, the truth is that most of the time it is somewhere in between. The main point of viewing your customers in this way is realising that how satisfied your customers are often dictates their behaviour. Every time your customer interacts with your brand is another opportunity to help them become more satisfied.
Pre-purchase information
Product satisfaction
Rewards and loyalty bonuses
Troubleshooting
After sales support
Each stage is an opportunity to increase brand strength and delight customers. A delighted customer not only doesn't want to leave your product, they will advocate it.
Get Customer Service Right
Keeping customers happy is only the starting point in reducing your churn rates, how this is done requires a deeper examination of your business model. Have you ever tried to get hold of a utilities company without either being put on hold, passed through to different departments or being asked for your account number multiple times? Probably not, which is why there are entire industries created around helping consumers 'switch' energy companies. Get your customer service right and you can retain more customers - and even make them advocates. Zendesk did a survey that was essentially a blueprint in examining how the customer services industry really works for people at the sharp end of it - your customers. They found that:
42% expressed their biggest frustration was having to explain and re-explain their problems to multiple customer service reps
Bad customer service can mean either a customer stops using them (35%) or that they spread their negative views to others (52%)
Customer service experience influences product reviews and 60% of consumers will consult them before buying
People are twice as likely to post negative reviews after a negative experience as they are to post a positive review after a positive experience.
Ensuring that your customer service model is streamlined and efficient in attending to your customers can result in three areas of growth:
Upgrades
Referrals
Decision Makers
Existing customers are more likely to upgrade - The longer a customer stays with you, the more opportunities you have of converting them to higher paying plan. Happy customers are referring customers - The most low cost and effective type of marketing there is. People have buying decisions - When people change jobs, they also take with them their preferred business tools. Keeping decision makers happy can assist reaching new clients.
Onboarding
It becomes clear that being proactive with your customer support means setting up processes designed to get new customers through their initial sign up phase into full subscribers as quickly as possible.The biggest churn rates are seen in free trial users and new customers and this is seen as a critical time in building trust with customers ensuring that free trial users are fully immersed in the product. Your customer service needs to be a helpful guide too.Creating an on-boarding process is one of the most effective ways to do increase engagement and reduce churn. Hammad Akbar neatly explains how onboarding ensures that customer revenue exceeds marketing investment.
User Adoption
Process
Success Metrics
Feedback
Pricing Model Clarity
Use the first few weeks of a customer's usage to offer great support and set achievable goals, encouraging users to hit pre-determined thresholds of user-adoption

Walk customers through your product through videos guides and automated emails. Offer an on-boarding route-map showing users a clear process of learning aims and acknowledging accomplishments with milestones.

Create personalised success metrics for each customer by asking what a successful outcome will look like and setting goals and processes for getting there. Thereby finding a customer's 'ah ha' moment.

Get regular feedback in order to prevent fires before they break out and make the process of becoming a paid subscriber as seamless as possible by ensuring your pricing model is clear and easy to navigate. It's never good to overcomplicate things at the credit-card stage.

Analyse Your Customers
David Skok, in his article 'Unlocking the path to negative churn' highlights the role of analysing the reason for churn of your existing customers and what features makes your product worthwhile. These inter-related aspects of your SaaS pricing model can be an important window into developing method to reduce churn that might be individual to your company.
Why are your customers churning?
Is it solving problems?
Are they having difficulty in implementing it?
What features are key features?
Who are your best customers?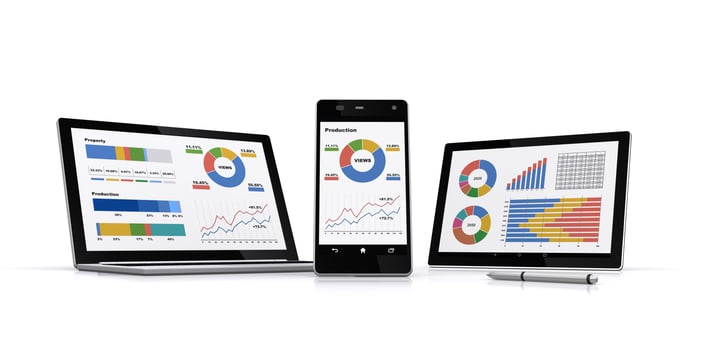 Find out quickly why they are churning; phone them up and ask them the question. The quicker you can get to the reasons why, the better armed you will be to change your product offering to incorporate service changes or product features if needed.

If you are suffering from early churn, you might need to revisit your product to understand which aspects of your product are the key ones. Identifying the core aspects of your product and then assessing which customers aren't using them might highlight those customers at risk of churn.

Are they a small or large companies or are they from specific business sectors? Analysing which type of your customers are more likely to churn can also highlight which type of customers are the most profitable. You may find that aligning your product to this type of sector can increase sales and decrease churn.


Create Switching Costs

The next valuable tool in reducing your churn rate is best described by Strategyzer, who stress that not only should your product be better, but it can only do so by having a better business model supporting it. They highlight seven business model mechanisms that are at the core of successful SaaS enterprises:Switching costs
Recurring revenues
Earning v spending
Cost structure
Customer advocacy
Scalability
Protection from competitors.
Switching costs is right at the top of this list. Ask of your SaaS product 'how difficult or costly is it for our customer to switch to another company's product?'.If the answer is easy, manageable or worth the cost, then you need to change your SaaS business model, or at least refer back to your pricing strategies [LINK: Which SaaS Pricing Model is Right?]. The median point is creating switching costs that aren't based on forced commitment, but based on positive switching costs:
Loyalty rewards
Personalised data
Valued product learning/knowledge.
The cherry is creating switching costs without actually annoying your customer. Some of the best in the game have used this concept to lock in customers in a sort of 'data trap'. For physical products this is Nespresso (machine and pods), Gillette (razor and blades) and Hewlett Packard (printer and cartridges).
In SaaS we are looking at products like Apple, Google and Spotify, where customer content and purchases are hosted (exclusively) on a platform and migrating away from this means losing all of it. But there is also a perceived 'value of learning' where customers learn how to use one product and are discouraged from having to start again from scratch and learn a new product's ways because of the time already invested. But this only goes so far if you haven't maintained customer happiness the first place.Take this method to its conclusion and we see how companies like Microsoft and Adobe have almost forced an entire product on unwitting users through a sort of industry standard practice racket. They have become leaders through a general public acceptance; we use them because everyone else uses them!
The answers to reducing your churn rate can be found within these 5 strategies: Keeping your customers happy, getting customer service right, Onboarding, analysing your customers and implementing switching costs. Even by doing this though, a customer churn rate of 0% isn't going to happen, but that doesn't mean you have to settle for churn rates in excess of 6%, 8% or even 10%!
What is an acceptable churn rate for a SaaS company can differ from sector to sector. Once you understand what your churn rate is and reduce it, you'll be making a big step forward in realising your revenue goals.