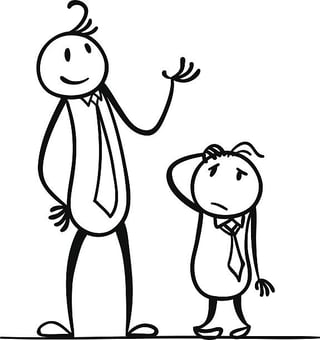 There's no doubt about it, SEO and keyword research can be tricky! The more you understand going in, the more effective your research and SEO practices will be. Let's start with the basics - what exactly are the differences between long and short tail keywords?
What are Keywords?
Keywords are a vital part of your search engine optimisation (SEO) campaign. They are the words and phrases your potential customers are typing into search engines. Businesses choose keywords and optimise their website to try and rank for those keywords so they will appear higher on the search engine results.
For example, as an Inbound Marketing Agency based in Manchester, we might want to appear highly in the search engine results for keywords such as "digital marketing manchester". "Marketing agencies in Manchester" or even for longer phrases such as "How can I increase my business' visibility online?". We want our website, blogs, offers and social channels to be visible when a potential customer types these words and phrases into a search engine. After all, search engines are where a huge number of users go to find services, shop and learn!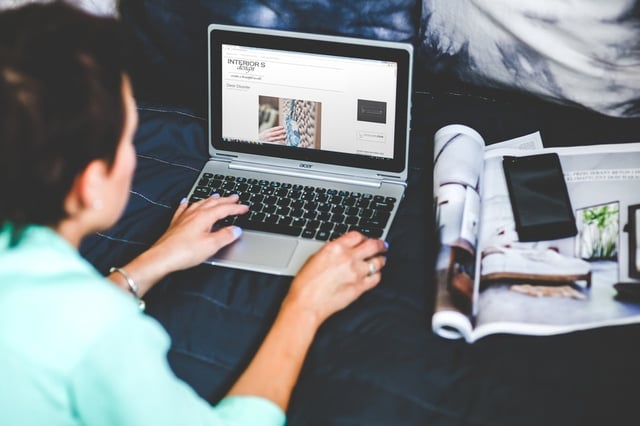 The keywords you come up with during keyword research (which we outline here) can be run through tools like Hubspot or Raven to find keywords with a high monthly search volume and low competition.
Before you embark on keyword research and SEO practices, you need to know the difference between a long and short tail keyword.
Short Tail Keywords
Short tail keywords consist of one or two words only such as 'B2B Marketing'.
For marketers, the intention the user had when searching these keywords can sometimes be vague. Search "B2B marketing," for example and it's hard to tell what exactly is it about "B2B marketing" that the user wants to know? Maybe they wanted a list of B2B marketing agencies, a definition of B2B marketing, or some ideas about how to implement B2B marketing.
In terms of CPC advertising, short tail keywords can often be competitive and therefore costly to run a campaign on. These keywords have a lot of monthly searches and so more companies are likely to be bidding on them, pushing cost up!
Long Tail Keywords
These consist of three to four words and beyond, often making use of entire sentences. Long tail keywords can be used to aid the user with troubleshooting a certain problem or asking a question. For example "How does content fuel lead generation?" Or "Should I Outsource my Social Media Management?" These keywords often have a higher click through rate because the keywords are more specific and so the results more relevant.
Experimentation is key when trying to find a relevant longer tail keywords and businesses really need to thoroughly understand their market. You can help to build an idea of your target customer by creating a buyer persona like we show you here.
There is an obvious drawback with long keywords as some searches have the potential to be a little too specific, and it can be quite difficult to find keywords with a high monthly search volume. A great website to use to help you when coming up with ideas for long tail keywords is answerthepublic.com.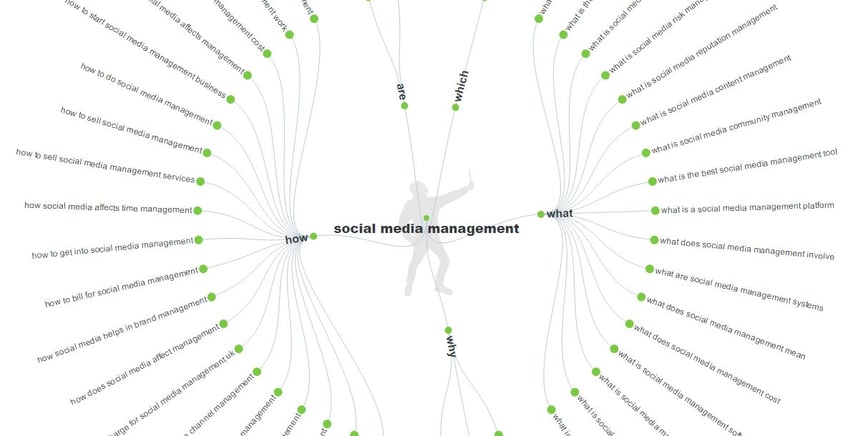 The lack of competition on these keywords means there are less people bidding on them and CPCs tend to be relatively low.
Remember: Google isn't the only search engine!
When researching long and short tail keywords, it's important to remember that other search engines exist besides Google! While the likes of Yahoo! and Bing are less popular, this might mean they have less competition. Try both short and long tail keywords on multiple search engines and compare your results. What are the differences, and would the results encourage you to utilise other search engines more often?
How Do I Use Keywords as part of my Business Strategy?
Keywords form the basis of any successful SEO campaign. You will create your content around these keywords, and include them on your website where possible to bolster your SEO. Both long and short tail keywords are important and knowing when to utilise both is vital for increasing online visibility and organically directing your target customer to your website. Combine SEO with sharing your content on social, paid ads, email marketing and more to grow your business. Now you understand short and long tail keywords, if you need a little help with your keyword research and creating your buyer persona, we've covered the basics in our blog here!