Did you know that using HubSpot's ad management software is a really useful way of managing your pay-per-click advertising and its PPC management tools can really help you with organising your online advertising campaigns?
You can use HubSpot's CRM data to create personalised, highly targeted ad campaigns and report on exactly which ads are turning prospects into customers. See how in our PPC video:
Below we outline some of the HubSpot ad management tool's key features that can help streamline your PPC:
Target the most valuable audiences for your business.

With HubSpot, you can create deeply segmented audiences and personalised ads through features like 'ad conversion events', 'campaign management' and 'lookalike audiences'. With these tools, you can build custom lists to target visitors at different stages of their journey based on data from your CRM and use CRM and web analytics data to inform your ad campaigns and increase conversion. Better targeting means more relevant content, more helpful customer experiences, and better return on ad spend.

Report on real advertising ROI with complete precision.

Clicks don't equal money in the bank. That's why HubSpot's ads software goes beyond traditional ad metrics like impressions, clicks, and cost-per-click to report on actual leads and ROI generated by every Facebook, LinkedIn, or Google Ad. Use attribution reporting to understand how your ads are performing at different stages of the buyer's journey and align your ads with the rest of your marketing campaign performance.

Use automated lead follow-up so that no one slips through the cracks.

Automatically route leads to the right people at the right time with features like 'embedded workflows', 'dynamic audiences', and 'lead syncing'. With HubSpot's ads software, you'll be able to manage the leads you generate at scale — without manually adding contacts to lists or sending them to salespeople. Use the ad sequence builder to create journey-based advertising campaigns for your Facebook audiences at each and every stage.
We hope that you have found this exploration of HubSpot's ad management and PPC analysis tools useful. Here at Digital Media Stream are HubSpot Platinum Partners so we are experts in managing PPC campaigns via HubSpot.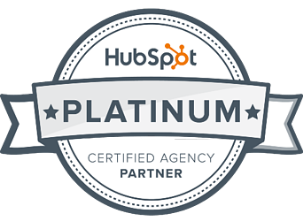 If you would like an audit of your PPC and a further explanation of how we could use HubSpot's PPC management tools to help you run your campaign via HubSpot, register below.