Do you want to better harness the potential of B2B LinkedIn advertising campaigns? We can give you some great tips on how to do this. Firstly, in case you didn't know already when it comes to B2B marketing, LinkedIn is the place to connect. Because it is the world's most popular business networking platform, there's a lot of opportunity on there to get in front of the right people if you're a B2B business.
The professional nature of the platform combined with its potential to target and connect with many businesses and business people at all levels makes LinkedIn popular with professionals in every sector. It has much more business targeting potential than Facebook, which is more of a social rather than a professional network. These accolades make it a useful tool for marketing your products or services to a specific B2B audience.
The great thing is that social media marketing and PPC campaigns on LinkedIn are relatively quick and easy to set up. Launching your first PPC campaign on LinkedIn doesn't require an advanced level of pay-per-click knowledge. However, taking a campaign from simply being active to highly successful takes a lot of dedication and a little more high-level knowledge, that's why we're here to give you some tips on how to do this.
Ideally, marketers need to have a good level of knowledge about how the LinkedIn platform works and how to carry out tests in order to optimise their campaigns and get the best results. However, whether you're an experienced LinkedIn ads user or are just starting out, these tips will help you better harness the potential of B2B LinkedIn marketing campaigns.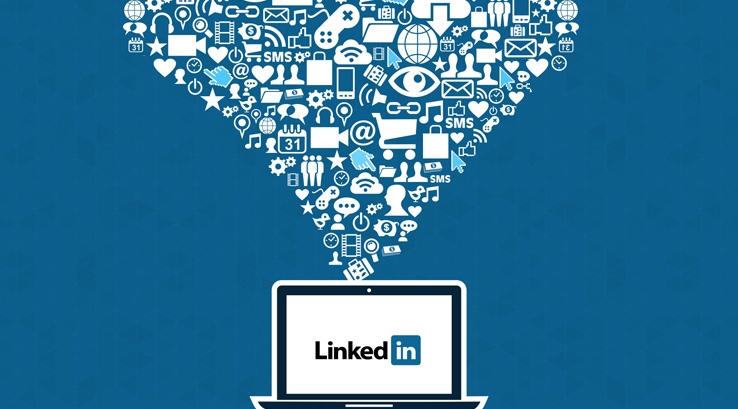 LinkedIn Ads Management Tips
Firstly, you should make use of LinkedIn Campaign Groups. Happily, LinkedIn has a more simplified campaign structure than other platforms, like Facebook. So even if you're new to LinkedIn Ads it is relatively easy to understand. In LinkedIn, your objective, targeting, optimisation and budget are all controlled at the campaign level.
LinkedIn introduced Campaign Groups a few years ago to help improve the organisation of these elements within online advertising campaigns. This tool allows you to group LinkedIn campaigns. Campaign Groups sit on top of the organisational structure and can be set to run at specific times with specific budgets or can always be on with no set spending limits.
Another great LinkedIn Ad targeting feature allows you to create specific target audiences to include segments like job title, seniority, industry etc. This means you could potentially get your ads in front of the decision-makers within a particular company that you want to work with. The good news is it's surprisingly easy to do on LinkedIn! You simply navigate to the Plan (compass icon) and click on the Audience section. Under Create Audience simply select the Upload a List/Company/Contact button.
Another tool you can use when targeting companies is Company Engagement Reports. Company Engagement Reports allow you to see who is engaging with both your paid and organic content. They can give you great insights into how people at specific companies are engaging with your brand. You can measure engagement, how many people were targeted, impressions, ad engagement, website visits and organic engagement.
Our final tip for enhanced LinkedIn Ads management is about collecting information from your leads. If you want to collect data from new contacts without tracking and attribution, you can use lead generation forms on LinkedIn that can be created directly on the platform. These can be found in the Campaign Manager section. When you create a new form, you can choose which pieces of information are collected from your leads.
Most of this information can be populated directly from a user's LinkedIn profile. You can also add up to three custom sections with different types of responses that will be sent out to your leads. The information gathered will be available within the LinkedIn Campaign Manager as a downloadable CSV. file. You can also sync LinkedIn leads with CRM systems like HubSpot, to get your leads sent directly to these platforms.
Help with B2B Marketing Campaigns
So, as you can see there are many features within LinkedIn Ads that make it a really great online advertising tool. It opens up the potential to connect with highly targeted audiences and has many great features to optimise your campaigns and allow for seamless data collection.
As PPC experts, we know all the tips and tricks that will allow you to make the most of LinkedIn Advertising and other online advertising platforms. We are also HubSpot experts and can help you sync your contacts from LinkedIn into the HubSpot CRM. If you would like us to help you set up a LinkedIn Ads campaign or would like a free LinkedIn Ads review then contact us today.