Inbound Marketing utilises relevant content to attract the attention of prospects and leads for your business, and nurture them down the buyer's journey. Inbound centres around Content Marketing, with complementary services that support the performance and distribution of said content.
There are 3 key stages within the Inbound Marketing Methodology:
1. Attracting The Right Audience
Website traffic is only truly valuable if the majority of your visitors form part of your target audience. There are many channels you can use to reach more prospective customers. Typically, Inbound Attraction Strategies combine various tactics within:
Search Engine Optimisation (SEO):

Whilst the priority is to create content for the reader - educational, valuable, and relevant - it's also important to ensure that search engines understand the value of your content. Optimising your website (blogs, landing pages, and technical fundamentals) for search engines is one of the most practical and reliable ways of increasing your visibility online.
Social Media Advertising:

Social Media continues to grow, adapt and engage users. Deploying a social strategy will leverage the power of your content by utilising specific platforms as a targeted vehicle to bring users back to your website.
Content Creation:

The foundation of

Inbound Marketing, content is the medium that fuels every stage of the buyer's journey as well as forming the basis of any lead generation campaign. Content has the power to attract, engage, convert, and delight; use it wisely!
Website Pages:

User Experience (UX) and User Interface (UI) have never been more important. Web pages n

eed to accommodate rapid technological developments and changing customer demands, all while displaying optimally across all types of devices.
2. Converting Visitors Into Leads
Attracting visitors to your website is great, but how do you keep them there and encourage them to continue their buyer journey with your business?
Calls-To-Action:

When a visitor is on your site, you need to encourage them to take action. Calls-To-Action massively influence Conversion Rates, and a simple change in wording or button placement can make or break the deal.


Landing Pages:

Once you've convinced a visitor to click your Call-To-Action, you need to provide further value that - again - convinces them to share their contact information. 'Gated' content like eBooks, whitepapers, and webinars are some of the most popular resources you can offer in exchange for access to a prospect's inbox. Landing pages that house this gated content should be optimised to convert - quickly. Remove any chance of your prospect navigating away before they share their details.


Forms: Users are becoming more apprehensive of sharing their personal information, no matter how amazing the offer is. Establishing trust is by far the most reliable way to increase form submissions; you can do this by highlighting your privacy policy, reiterating the value of your offer, and setting expectations on what you'll be doing with the information they're about to share. Ensure you are GDPR compliant and treat all data the way you would expect yours to be treated. Designing your forms for enhanced conversions is a crucial step if you want to continue the relationship with your website visitors.


Contacts:

Knowing who your contacts are, understanding their interests, who they work for and other useful attributes is a powerful conversion optimisation tool. Contact Data should be collected and segmented, ready for further nurturing so you can provide targeted value as they make their way through your sales & marketing funnel.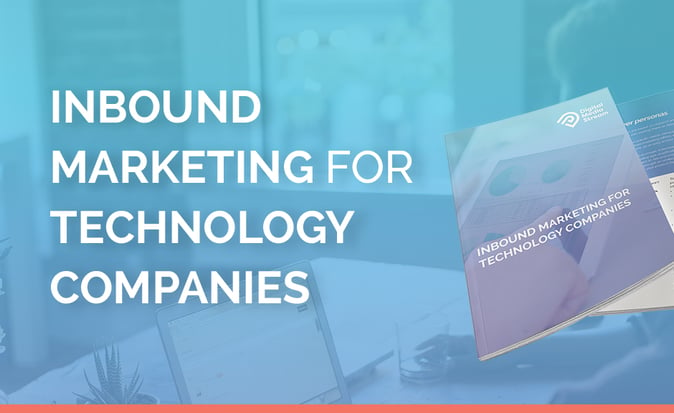 3. Converting Leads Into Customers
Integrated Sales and Marketing is imperative for B2B organisations. As prospects move further down the marketing funnel, it's important to provide content that matches their stage in the buyer's journey and nurtures them further along.
Customer Relationship Management (CRM):

Now that you've

successfully attracted visitors and converted them into leads, the next step is to segment them and ensure your sales team understands who they are, where they came from, and how qualified they are. Integrating your CRM system with the same data that your marketing database utilises will accelerate this sales conversation.
Closed-Loop Reporting:

Simplicity is the ultimate sophistication.

By having a unified dashboard that groups together all of your campaign activities, you'll have a clear view of how to leverage your strengths and improve your weaknesses.
Email:

G

one are the days of 'cold' mass emailing; an irrelevant, impersonal offer with placeholder text, bulk-distributed to thousands of contacts has no place in the Inbound Methodology. Email should be used to nurture your prospects with relevant content that is specific, useful, and helps them move further towards your sales team. Work with warm leads, and treat email with respect.
Marketing Automation:

Leads are rarely qualified on day one. Marketing Automations create a sequence of strategic emails that speak to the journey your visitor has taken to that point and supports them in taking the next step. This is one of the most effective ways to encourage Marketing Qualified Leads (MQLs) to make that critical shift into Sales Qualified Leads (SQLs.)
Continuing a relationship with a lead that has converted into a customer can generate as much reward, if not more, than gaining new clients from scratch. Customers that receive more than they expect will give more than you expect, often becoming brand advocates who leverage the power of referrals. With the possibility of cross-selling, up-selling & referral business - you can continue providing value to your existing customer base through:
Social Monitoring:

W

hat are your customers saying? Have they got questions, concerns, or are they presenting opportunities for you to provide further value? Monitor your brand mentions throughout social networks and make sure you're showing up with answers when it matters the most.
Smart Calls-To-Action:

P

ersonalise what returning visitors see when they come back to your website. Identify who they are and what stage of the buyer's journey they are in. Craft Smart Calls-To-Action that elicit a response.
Smart Text:

W

hen you introduce new services, features, or products that your existing customer base can benefit from, adapt a personalised content approach that changes depending on who is visiting your website.
Surveys:

C

ontinuing to improve by gaining feedback from your clients can really help drive innovation whilst focusing on your strengths. Connect with customers through email, social media and specific website actions.


HubSpot Brings Inbound Marketing to Life
Inbound Marketing is an integrated approach to creating the best experience for prospects, leads and customers - continually. It holds the potential to overtake outbound marketing, and enhance your revenue stream reliably.
HubSpot - the driving force behind Inbound Marketing - offers a one-stop solution to every aspect of Inbound Marketing. The fully integrated Software Platform comes equipped with Content Marketing, SEO, Social Media, Email Marketing, Landing Page, Reporting and CRM tools.
Coupling these powerful features and functionalities with our Digital Expertise, Inbound Marketing has never been easier or more inviting.
As a HubSpot Platinum Solutions Partner and one of Manchester's leading Inbound Marketing Agencies, Digital Media Stream is uniquely positioned to offer best-in-class Inbound Services across the UK.
If you're ready to bring your Inbound Marketing campaigns to life, we're ready to make it happen.
Speak with one of our Inbound Marketing experts today. A world of possibility awaits!
Reach us on +44 (0) 161 241 2738, or head over to our Contact Page to request a callback today.