An essential part of any digitial marketing strategy is understanding exactly who you're trying to target. A step that can sometimes be overlooked or underestimated a little. How many times I've heard that we sell to "everyone" - although that might be the case, every product or service you sell has a core demographic if you dig deep enough.
What is Buyer Persona
Buyer Personas are fictional, generalised representations of your ideal customer often created via market research and insights from your actual customer base. These Buyer Personas are the first step in creating a new Inbound Marketing campaign because the information you find out about your target audience when creating buyer personas will direct most of your Inbound activities. You will want to create content based around what interests, educates and informs your buyer personas, you may want to address their barriers to purchase and respond to their needs.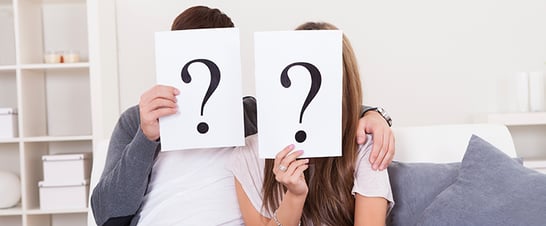 How to Create your Buyer Persona(s)
The first step in creating your buyer persona is research. As stated above you can conduct market research but if this isn't a possibility for you, just think about your current customer base or your ideal customer. Follow these steps below to come up with your own perfect Buyer Persona - we'll create a buyer persona for a fictional business to help you with coming up with your own.
Our example is a small Accountancy firm, while they handle businesses of varying sizes, for this campaign they want to specifically target start ups and SMEs, from the tech industry in particular. Imagine yourself as that Accountancy firm as we talk through creating a Buyer Persona for their target customers.
1.) A summary name, preferably easy to remember. Examples include Marketing Mick or CEO Sally. Defining a name for them helps to organise them if your business will have multiple personas.
Our Buyer Persona, the target customer of our Accountancy firm, is Director Dan. He's the director of a small tech company.
2.) Their approximate age range. Personal details like this will become important later down the line when we start to think about how to attract the persona.
Dan is aged approximately 28 - 40.
3.) Their job title and income.
Dan is a director of a SME in the tech industry. He took a pay cut when he started his tech company and now earns £24,000 a year, but before he started his own business he was earning around £35,000 a year.
4.) Where is your audience online? You need to think about where your buyer persona or target customer will be looking for information. How do they conduct research when considering a purchase? This will show you where you should be optimising your content for maximum visibility. Often their age can inform where they spend their time online, how long they're online for, as well as the terminology they'd be most familiar with.
As Dan has started up his own business in tech he is naturally very tech savvy. He looks for information online using search engines and reads tech websites and forums to help him make purchase decisions. The industry he is in means he checks in on social and online throughout the day and is never too far from his laptop or smart phone.
5.) Their personality and how they communicate with others. This may seem insignificant but it will help you form the tone of your content.
Dan's age tells us he communicates via social media and applications like Facetime, Whatsapp, Twitter and Linkedin. The fact his business is in the tech industry suggests Dan is relatively laid back and appreciates a friendly, honest approach.
6.) Your persona's workload. If, for example, your persona is very busy from day to day, they might prefer more "to-the-point" discussions. As such you may wish to keep your content short form while avoiding patronisation.
As Dan has started up his own growing business with only 2-4 employees currently, we can imply that Dan is very busy and will prefer to the point discussions.
7.) Their goals and the challenges they face before they can reach it. This will further define your content planning as you can address ways for your audience to tackle their challenges.
Dan's business is a start up/SME as so is rapidly growing. In the last two years it has grown by 4 employees and now Dan has need for an accountant to help him manage the business' cash flow and employees pay. As with many SMEs, cash flow is a big issue for Dan and so he is price conscious.
8.) Some sample quotes from your target audience can be used to sum up your persona and what they want to achieve. This will in turn help you to guide your content.
Director Dan:
'My growing business means I can no longer keep up with the administrative burden of managing my own accounting'
'Now I have a bigger limited business, my accounts are getting too complicated to manage alone'
9.) What kinds of questions are your personas going to be asking?
When Director Dan is either looking for more information on employing an accountancy firm, considering which accountancy firm is right for him, or making his decision on whether to purchase, there are questions that Dan will ask. These questions will give you direction on what content you should be writing and this should be aligned with where Dan is on his buyer journey detailed below: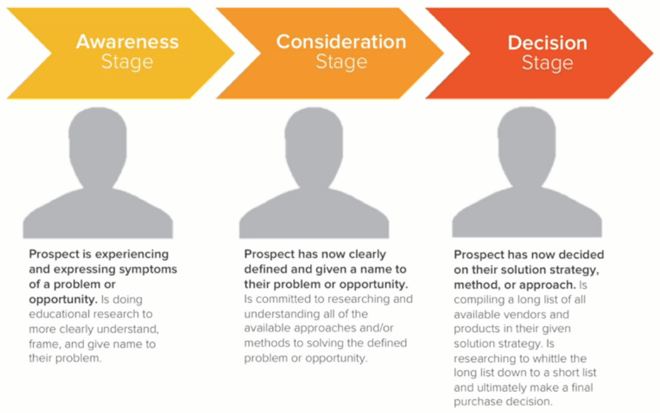 Here are some example questions:
Attraction stage:
Should I look for an Accountancy Firm for SME's?
How do I choose an Accountant?
Consideration stage:
What are the top 5 Accountancy firms for start ups?
Decision stage:
What can I expect from my Accountant?

Case study: Accounting in the Tech Industry
There we have created our Accountancy Firm a complete Buyer Persona, a profile of their target customer, Director Dan. From this information, the accountancy firm can decipher who they're targeting, the tone of voice that will work best, the type of content to produce, where to put that content so it's visible to Dan, what questions Dan might have before he will buy, his barriers to purchase and so much more.
Detail is key
The more information that goes into your persona profile, the better. With more information, you'll naturally be more informed and able to reach your target customer. A detailed buyer persona is incredibly useful to your business, ensuring you know exactly who you're targeting, how to target them and with what content.
Your personas are for reference only
While buyer personas are great for getting a strong understanding of your audience, they will not 100% cater to each individual within that audience. Essentially, don't market for one individual; you're talking to hundreds, potentially thousands, of potential leads that will fit into that persona.
Change is good!
Demographics are constantly shifting; what your target audience wants today may not necessarily be the same as what they're after next year, or even just a couple of months from now. By keeping an eye on the online activity and purchasing behavior of your target audience you can stay up to date with their needs, and any changes to the challenges they face. This will help you make informed decisions on how and when to revise your buyer persona.
To conclude, buyer personas are essential for cementing an understanding for your target market within your business and will direct your content and offers in your Inbound Marketing campaign. For more information, download our FREE guide on how to create your buyer persona!