If you understand the importance of keywords then you'll get more search engine traffic to your website. When optimising your content, keywords should be the first point of call in your blogging strategy to develop content that ranks.
However, like many digital marketers still alienated by the term SEO, finding the right keywords for your content can be the difference in ranking at the top of Google's search engine results page (SERP) or watching your competitors run away with the search engine traffic you desire. So, where do you begin in the search for killer keywords?
While it can feel like a nitty-gritty task, sourcing the right keyword the first time around will set you up for blogging success and a shot at top-ranking positions.
In this SEO starter guide, we tell you how and where to find keywords that will boost your blogs' reach and make sure you understand how to make an impact with your content using successful keyword research. Let's dive straight in...
Hunting Killer Keywords
First things first, despite much industry scepticism, SEO (search engine optimisation) is not dead. In fact, keyword research remains as important as it has ever been. In your quest to find killer keywords, a methodical approach must be taken so that your keyword findings provide insight into how customers shop and conduct research on your products and services.
You've most likely heard this saying time and time again but, like every process, we do, as good marketers should, always start with research. The same mantra applies to keywords. You need to put in the research if you want to find killer keywords. There's no getting away with it. Putting in the time will reap rewards for your content's ability to rank.
Think of killer keywords like a Snow Leopard, one of the most elusive animals on the planet (before I lose you, hear me out)... If you want to see one with your own eyes, you need to put in the time and the research to understand its habits and behaviours. In return, you're rewarded with one of nature's most beautiful spectacles.
The same methodology applies to keywords. The best keywords elude most marketers, but, with the right time and research to understand your customer's search engine habits and behaviours means you will be rewarded with killer keywords. Keywords = Snow Leopards.
So, step one of your SEO starter guide, research and plenty of it. Next step, adjust your thinking caps and get comfy because we're going to learn how to conduct keyword research and use multiple sources for keyword discovery.
Initial Keyword Research and Discovery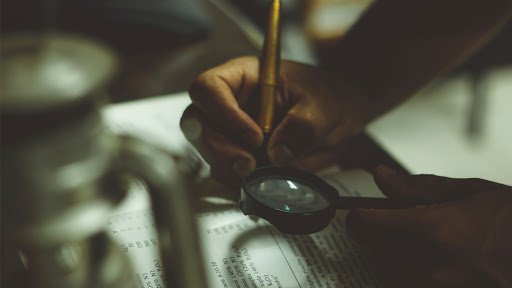 There are multiple channels and sources, both online and offline, that will aid your keyword discovery and help you find potential killer keywords to boost your content's search engine optimisation.
It's most likely that you will want to leverage SEO tools such as SEMrush for powerful keyword research, but first, let's take a look at the different solutions you can utilise to identify killer keywords and phrases through keyword discovery.
1. Industry Sources and Publications
It makes sense to begin your keyword research in the relevant industry that your blogs' content will be tailored towards. You don't have to be too extensive with your searches but take a look through top industry websites including company brochures and articles.
For example, let's say your suggested blog topic is about 'building a webpage from scratch' and you want to write a 'beginners guide' or 'how to' etc. Popular websites like WordPress or the Official SquareSpace blog would be a great place to start your research.
There will be plenty of rich material on offer, so don't limit yourself to just one or two websites, try browsing multiple sources online. You might find a particular keyword crop up in one or more publications and you might want to consider this one for yourself.
A goldmine for keyword discovery is blog comments. Here, you will not only discover keywords but also understand how your customers are talking about the products. Spend some time sifting through user comments, topical threads and any related forums.
You might find a brilliant keyword that has high search volume and low competition but, if it's not something that relevant people are talking about, what's the point of ranking for it?
2. External Publications
You've scoured online publications and websites but don't rule out offline sources. Industry magazines offer you the chance to extend your keyword research and discovery where others may not think to look - talk about an upper-hand advantage!
While browsing magazines, you may stumble across new topical keywords that might not have been published online. Make sure to use relevant and up-to-date publications to avoid poor keyword research. By broadening your search options you increase the potential to find killer keywords as well as explore new potential blog content ideas.
3. Be Crafty with Competitors
There's no beating around the bush on this one. Of course, your direct competitors are burning rubber creating blogs of similar content so there is no harm in casting an eye on their website and borrowing a keyword or two.
Research the position of your competitor's blog rankings and identify what keywords their content ranks for. Indirect competitor websites can also lend their hand to discovering topical keywords that will boost your own blog's content. In a competitive industry, subtle tactics as such will keep you ahead of the game.
Try to look at why they might be ranking over you for this term and make your content even better. Make it a competition and repurpose your content regularly so that you ultimately rank above them.
4. Social Media Conversations
Using social media for keyword research isn't as targeted as most marketers would like. Although your audience lives on social media or, at the very least, has some sort of social presence, these social platforms offer a chance to identify potential keywords through your audience's conversations. Let's look at some social platforms for example.
Facebook: It's the world's largest social network but, as analysed by Wordstream, conducting keyword research on Facebook isn't quite possible. Instead, use Facebook's targeted audience parameters to identify wider topical interest areas related to keywords from other sources.
Instagram: The visual service relies heavily on hashtags for content discovery which can form the basis of your keyword discovery. Browse top-performing content posts that are relevant to your audience's interests.
Instagram allows multiple hashtags in a singular post, meaning you can target many different keywords at a single time.
Twitter: Like Instagram, Twitter uses hashtags to track conversations as they happen in real-time. Trending topics will allow you to conduct keyword research and discover the most relevant and emerging keywords.
If you're struggling to find keywords, you can always start the conversation yourself. Get the conversation flowing by engaging your audience with your own social posts on your blog topic. Create unique hashtags so you can follow the conversation. Remember: always make a note of your findings.
5. Analyse Your Content
Our final point, when conducting initial keyword research and discovery, is to utilise your own website and content. If your website has an internal search box, you can discover the exact keywords your customers are using when searching for your services or products.
You will also identify the language your customers use as well as the keywords that didn't work or return results on your website. This valuable data will offer you a chance to optimise your existing content.
The Only SEO Tool You Need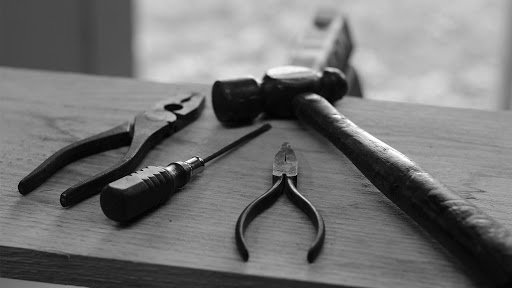 NEWS FLASH: Your competitors are now ahead in the Google rankings and you're falling behind! What do you do?
It's time to learn about the powerful SEO tool that will give you a fresh pair of legs in the keyword race and get you back on track to the top of the rankings.
We've identified a few initial ways you can research potential killer keywords, but steer a focus to an SEO tool that cranks your content up a gear on search engine optimisation and identifies killer keywords to boost your blogs.
There are many great SEO tools but, at Digital Media Stream, our personal favourite is SEMrush. As one of the most powerful SEO tools on the market, SEMrush is effective and efficient in search engine optimisation and sourcing the ultimate keywords through extensive keyword research.
This search engine optimisation tool does keyword research for you while identifying new keyword opportunities for your content marketing. When browsing keywords on SEMrush, the SEO tool provides related keywords and allows you to identify better keywords for your content creation.
SEMrush gives you an in-depth analysis of each individual keyword as well as keyword difficulty, search volume, and the number of results the keyword found on a search engine results page.
Added bonuses include SEMrush running an SEO audit for your website's blogs to identify any potential errors, problems or opportunities for useful backlinks. If you want to know more about SEMrush, you can check out their features page for all the insights.
Conclusion & Final Thoughts
In the search for the best killer keywords, there are multiple sources you can harness to get your keyword research underway. However, to boost your blog content and top Google's ranks, you will need a powerful SEO tool like SEMrush.
When it comes to optimising your blogs, finding and using the best keywords will make sure your content constantly ranks above your competitors and drive customers to your website.
If you're looking to find killer keywords for your business but don't have the time, why not let Digital Media Stream do the work? We're the experts when it comes to search engine optimisation. Book a call below and talk to a team member right away.
We'll take a look at your business and show you where you could be improving online and how this Manchester SEO Agency can help with that.