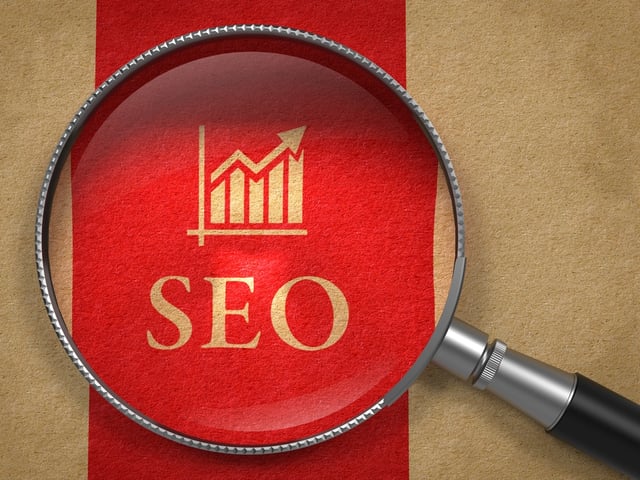 In today's information and digital world, any corporation that wants to succeed online promotion needs to understand and apply Search Engine Optimization (SEO). SEO is the process of improving your website so that attracts more visitors from search engines - this naturally affects your brands visibility online.
Search engines need to find the most useful, trustworthy answers to the questions they are asked, and as part of your online marketing strategy, SEO considers how search engines work and what people search for, and with a combination of SEO and PPC (pay per click) you increase the chances of your target market finding you.
Below are the key steps you need to go through if implementing your own SEO strategy. Alternatively if you decide to outsource your SEO activity below are the types of SEO Services an agency should be delivering on your behalf, After this I will discuss some of the great tools out there that can help you through the process and put some structure around your SEO.
Keyword research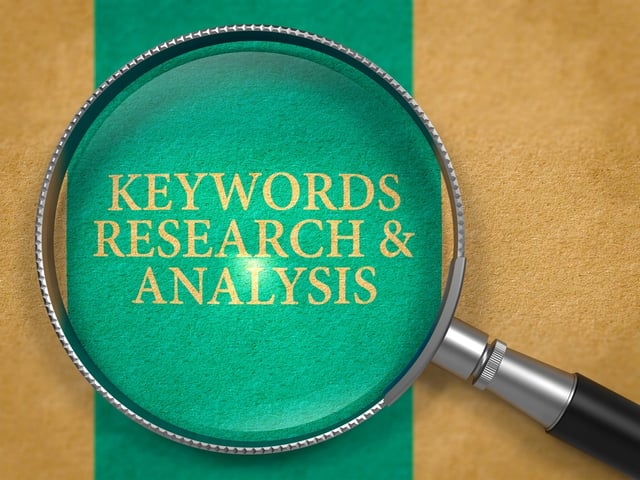 Keyword research is a practice SEO professionals use to find and analyze actual search terms that people regularly type into search engines. Keyword research can attract potential customers via search engines and make it easier for them to find your website, which means more traffic, more leads and (hopefully) more sales! The aim is to find valuable keywords relating to your product or services that have a high number of monthly searches, and that you can rank for. The high return and valuable activity of keyword research is to increase organic traffic to your website, increasing your brand awareness and (if you convert this traffic into customers) increase revenue.
So let's do it!
Make a list of keywords your buyer persona would search for.

Expand that list by searching the web for alternatives

Determine which keywords people are using to find your site

Decide which keywords you have the best opportunity to rank for
Throughout the entire process, remember mimic the language that your buyer personas use. The best way to rank for a primary term is to be specific and make it a long-tail keyword, when you optimize for a long-tail keyword, you're also optimizing the page for the broader short tail keyword.
Next you should drill down into your keyword analytics. Look at your current rank for the keyword, how many monthly searches it gets, and what the competition or difficulty level is.
Analyze Your website structure
Create accurate and distinct page title
A title tag informs both search engines and visitors what the topic of your page is. You should indicate your page titles by using title tags and create a distinct title for each page in your website. The contents of the title tag will appear in the first line of the results if your content appears in the search engine result page (SERP), this will help visitors recognize if the page is likely to be relevant to their search, so it's important to create a distinct title.
A great page title needs to contain the following:
You need choose a title which can accurately describe your page and that links to your keyword.

Create different and unique title for each page of your website.

Search engines don't not like long titles, so keep your title long enough to be accurate but not too long that it gets cut off in the SERP.
Best practices of URLs and META tag
Never forget to always use keywords in URLs which are relevant to your content and structure, using a simple but elegant directory structure will help to indicate the type of content found at each URL, and it will be easier for search engines and visitors to understand.
META tags can accurately summarize your page's content, so make sure your META tags are "description". Using a different description META tag for each page helps both search engines and visitors, especially in searches where visitors may bring up multiple pages on your domain and summarizing what your content is about.
Navigation and CTA
Navigation is very important for search engine optimization. It not only can helps visitors quickly find the information they want but also can help search engines understand what content the webmaster thinks is important. For navigation, the focus should be on simplicity and make it as easy for visitors to go from general content to the more specific content they want on your website. If you have content or pages that update regularly its important to have a custom 404 error page which will provide a seamless navigation that kindly guides users back to a working page on your website can improve a user's experience.
CTA (call-to-action) is a button that promotes an offer and links to a landing page. CTA kicks off the conversion process so that you should make it action-oriented and attention-grabbing, using strong and appropriate on-page placement. Remembering use the same keywords and phrasing for the entire conversion process, this will help your visitors understand what they are going to get and not disappoint or be misleading.
Optimize content
Content is the key message your digital strategy delivers, it's the "SOUL" of your website. Your content not only needs to attract your readers and be educational, but also needs establish trust between them and your brand. You want to increase website traffic and keep visitors there!
Writing remarkable content and maximize the shelf life of your content!
Always focus on mapping content to your buyer personas and make sure where they are in the buyer's journey (Awareness stage, Consideration stage or Decision stage)

Optimize your content around a primary keyword and picking the best format

Stay organized around your topic, breaking your content up into logical chunks helps readers find the content they want faster

Make it easy for your readers to consume your content

Keep it education, not promotional

Analyzing your content
As important as writing great content, optimize your use of images too, write better anchor text and as mentioned above use heading tags appropriately. Make sure you have an excellent content marketing strategy, that is educational and provides amazing value to your readers.
Promote your content and links in right ways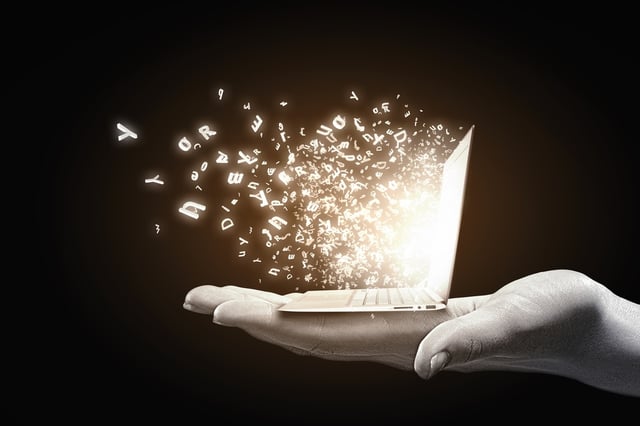 The right distribution technique gets the right content in front of the right person at the right time, social media helps get your content in front of the right people and spread the word about your business.
Amplify your content on social media
Set specific, measurable, attainable and relevant goals (

e.g. Increase overall website traffic from social media by 50% from 22,000 visitors to 33,000 visitors by JAN 30

th

,2017).

Create a remarkable social media content plan: the pieces of content you will promote and the social media channels you will promote them on

Find the right social media platform, meet your audience where they are

Tie efforts back to ROI, and check result often

Make sure your website pages can be easily viewed on any screen size
Best practices of social publishing
Optimized your social media profile

Create a social media style guide

Customize your content for each platform

Share relevant industry content

Create a social media publishing benchmarks
Outreach / LinkBuilding
In addition, there will be a number of website that cover topic areas similar to yours, it is necessary to build relationships and make connections with authoritative sites and industry thought leaders. Good quality links from trusted website, is another great indicator to search engines that your site is also relevant and trusted. Now generating quality authoritative links is a time consuming exercise and there are no quick wins. Don't be tempted to cut corners as bad links, are the last thing you want, and your site could be penalised by the search engines.

The Skyscraper Technique
If you're serious about generating high quality links, you need ambition not only in creating your great content and resources and how you promote it but also how you reach out to other great content creators. The Skyscraper Technique (content marketing for link builders) will help you get high quality links from every piece of content that you publish.
Here are the 3 steps that make up the Skyscraper Technique, and also attached the useful video for you!
Find Proven Linkable Assets

Make something even better

Reach out to the right people
Web report and analytics
You need success metrics to identify the metrics that matter when it comes to generating a return of investment. Going beyond traffic metrics, site speeds, links and reach, likes or number of followers – you need determine what all these metrics are turning into in terms of exposure, new leads, opportunities, customers and revenue. Are all your efforts seeing an actual tangible Return On Investment (ROI). To help with this below I wanted to share with you some tools that will help with reporting and keeping check on your ROI.
Tools to report on your effectiveness
There are so many tools on the market that can help you with your search engine optimisation efforts, these might be stand alone tools or plugins to assist with parts of the process or complete integrated tools to help manage the end to end process. Below are just a few that you might find useful... I certainly do!
Some are free or have free feature clipped versions, and then up-gradable features you have to purchase. Give them ago...

Digital media stream is a digital marketing agency that helps ambitious companies grow through integrated digital marketing strategies. For SEO, we can provides services of integrated search strategies, SEO audit & health check, on-page SEO, off-page SEO, content marketing and reporting & analysis.

Want to try it yourself? Download one ebooks, alternatively we offer a SEO Assessment to help get you started.