Running your own marketing, it's difficult to know just how effective your efforts are.
But many other businesses struggle with this too.
According to a survey by Infusionsoft, almost half of business owners don't know if they're marketing effectively, with 14% knowing that they definitely aren't.
Here at Digital Media Stream we use a large range of professional tools to measure return on investment (ROI) for our clients. Only with these can you begin to gauge the success of your marketing efforts and grow your business online.
Furthermore, performing this analysis can be difficult for even the biggest businesses, so ensuring you're keeping track of your marketing metrics is a great way to keep ahead of the competition.
In this blog, we share 21 essential metrics you need to use to analyse your web marketing effort and show you how outsourcing to an agency like Digital Media Stream can help you achieve your business goals and ambitions.
Ready to master website analysis?
Website Traffic Metrics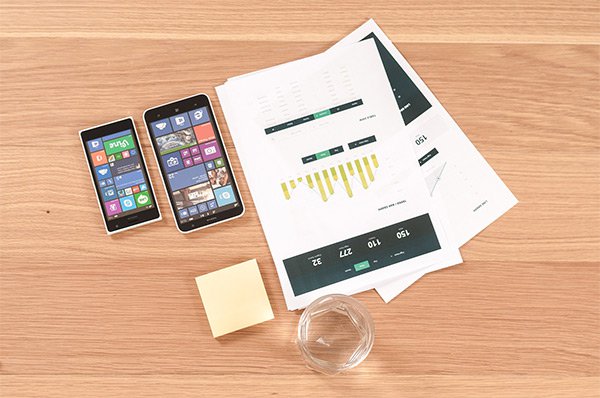 Metric #1 – Overall Site Traffic
If you want a big-picture idea of how effective your marketing is, you need to make sure you're keeping an eye on the amount of traffic your website is receiving. This simply means how many people are visiting your website each day, week, month or year.
If your marketing strategy is effective, you should see this number steadily rise on Google Analytics, but it's also useful for identifying trends within industries. You may find that your website visitors rise and fall depending on the time of year and with this kind of crucial information, you can adapt your marketing to achieve maximum ROI.
Tools used: Google Analytics
Metric #2 – Unique Website Visitors
To run a successful website, you need to ensure it's search engine optimised. To track this it's important to look at the number of unique website visitors you receive. Just like overall site traffic, unique website visitors measures the number of people who visit your site, but only counts each visitor once.
A high number of unique website visitors suggests that you have high-quality content online performing well. Looking at this metric is also a great way of testing the effectiveness of any new campaigns. If the number rises when you implement a new campaign, then your marketing is clearly paying off!
Tools used: Google Analytics
Metric #3 – Traffic Sources: Direct Visitors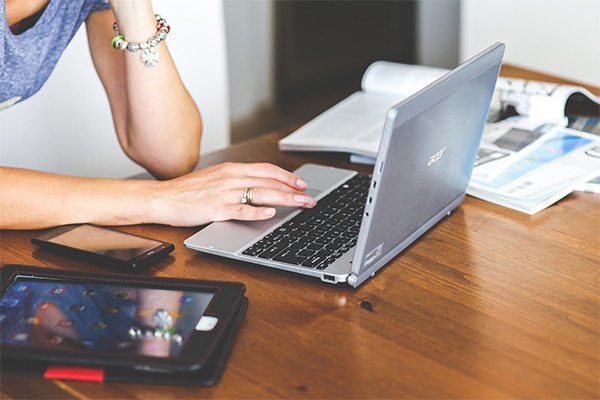 Segmenting your traffic sources is a great way of seeing which of your online marketing channels are successful, and which you should spend more time improving.
The first of these segmentations is direct visitors. A great way to measure the strength of your brand is to look at the number of these visitors your site is receiving. Direct visitors are those who come to your website by directly typing your URL into their browser.
A high number of direct visitors suggests a lot of people were aware of your website without any research, which implies your brand recognition is strong!
Tools used: Google Analytics
Metric #4 – Traffic Sources: Referrals
If you want a way to measure the value of your content, you should look at your rate of referrals. This is the number of visitors who come to your website by clicking on your URL or linked anchor text on another website or blog.
Getting lots of referrals means that you've been linked from a lot of other websites. These links are essential for successful marketing, as they're one of the main factors Google uses to decide where to rank your content, so if you have a high amount of referrals, well done!
To build your referral traffic, look at the specific pages that are receiving this traffic and look for ways to replicate this success across your entire website.
Tools used: Google Analytics
Metric #5 – Traffic Sources: Organic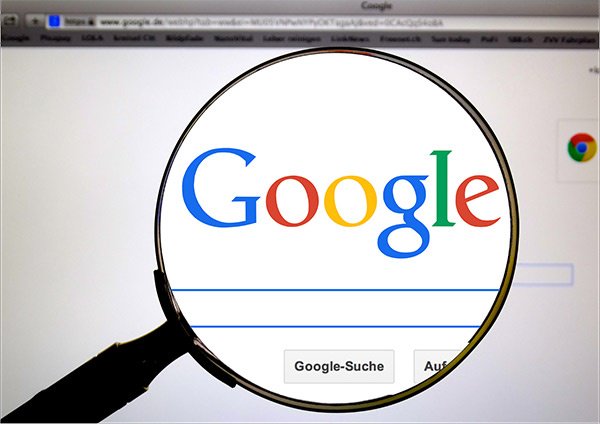 To see how well your content is ranking on search engines, it's best to look at the number of organic visitors you have. These are people who've come to your website through typing a search query into a search engine.
If you have a low number of organic visitors, then you're likely not ranking for many keywords on Google. Ranking highly for search terms your customers are using should be one of your highest priorities.
Tools used: Google Analytics
Metric #6 – Traffic Sources: Social Media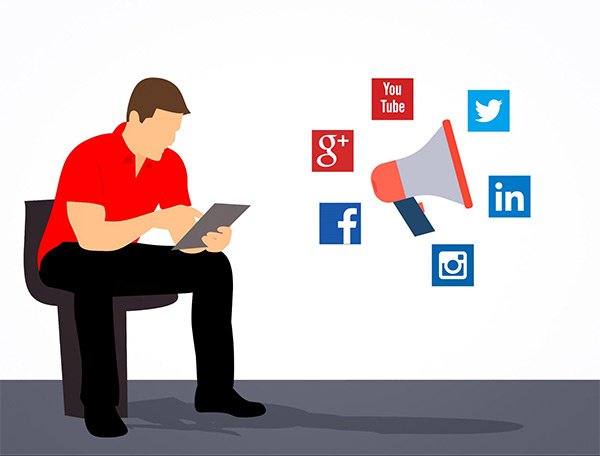 No marketing strategy is complete without a comprehensive plan for driving traffic to your website via social media.
An incredible 22% of the world's population use Facebook, 81% of millennials check Twitter at least once a day and LinkedIn has more than 530 million user profiles. Optimising your social media can help you tap into a potential customer base of millions, so it's vital you keep an eye on your traffic.
If your social media traffic is low, this indicates that you may need a dedicated social media strategy to improve your brand recognition and content promotion. There are 2.62 billion social network users around the world. Don't let your business miss out.
Tools used: Google Analytics
Metric #7 – Mobile Traffic
The rise of smartphones has made accessing the web on the go easier than ever before, which presents a great opportunity for businesses to increase engagement with their audience.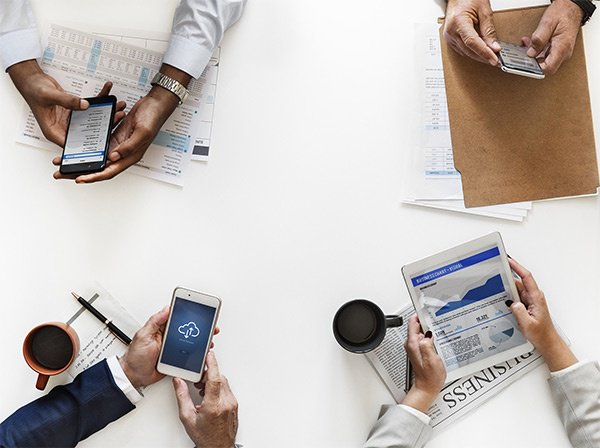 According to a Google report, more than 50% of all Google searches are performed on mobiles, and mobile internet traffic itself has reached 60%, surpassing desktop internet traffic which has declined to 40%.
Monitoring your mobile traffic is a great way to see if your website is properly optimised for mobile visitors. If you have low mobile traffic, then it's best to look at the mobile version of your website and try to assess why. Otherwise, you'll be missing out on a huge source of leads.
Tools used: Google Analytics
Metric #8 – Number of Returning Visitors
For an idea of whether leads and customers are engaging positively with your business online, you should look at the number of returning visitors you receive.
Creating great content is a sure way of increasing the number of your returning visitors. Consistent high quality content ensures you continue to deliver value, which inspires visitors to return and utilise it. This increases your brand loyalty and the likelihood that they'll convert into customers, if they aren't already.
Tools used: Google Analytics
Metric #9 – Number of New Visitors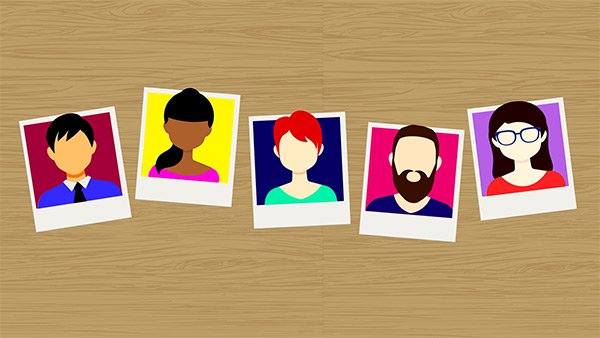 Every great marketing strategy is driven by exceptional keyword ranking on Google. If you're receiving a lot of new visitors, this indicates that you're ranking well on search engines, so feel free to give yourself a pat on the back.
Now you have these visitors, the question becomes, how are they using your website? Tracking the pathways these users take through your website helps you identify what aspects of your marketing resonate with your audience.
If you don't have many new customers, you need a content strategy based on solid keyword research and outreach. Book a free Marketing Assessment with us to find out how you can achieve this.
Tools used: Google Analytics
Metric #10 – Inbound Links
Inbound links refers to the number of websites that link to content on your site. Inbound links are vital for improving your website's search engine optimisation (SEO) and ranking higher on Google search engines, so it's crucial you keep track of them.
Furthermore, every inbound link provides another pathway for web users to find your site, so the more, the merrier. At Digital Media Stream, we track these links using the Rolls Royce of SEO tools, SEMrush, and wholeheartedly recommend you do too.
Tools used: SEMrush
User Behaviour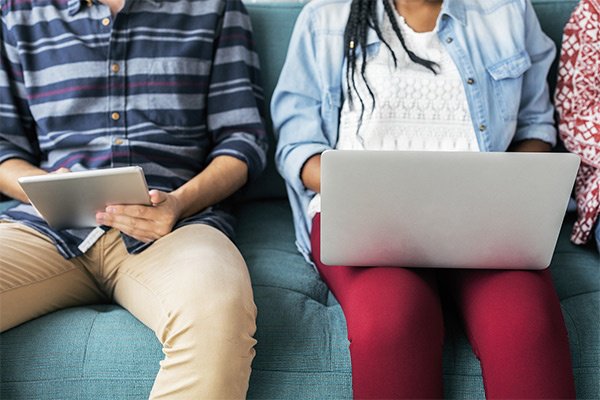 Metric #11 – Average Time on Site
The average time visitors spend on your website provides a lot of insight into how appealing your content is.
Google Rankbrain looks at the dwell time of visitors when ranking search results. The higher the dwell time, the higher you'll appear in Google searches, and the higher organic traffic you'll benefit from.
To increase average dwell time, create valuable content that will keep your audience on your site, such as blog posts, videos, e-books and infographics.
Tools used: Google Analytics
Metric #12 – Average Page Views Per Visit
Just like average time on site, the higher the number of page views the better.
If you have a high amount of page views per visit this shows that your visitors are finding a lot of content on your site beneficial.
Not surprisingly, the higher the average page views, the higher the dwell time on your site, which benefits Google Rankbrain.
Be careful though. If you have a high average page view, but don't generate many leads through your website, this could mean you're missing the final step a user needs to move from stranger to lead, and then onto customer.
Tools used: Google Analytics
Metric #13 – Bounce Rate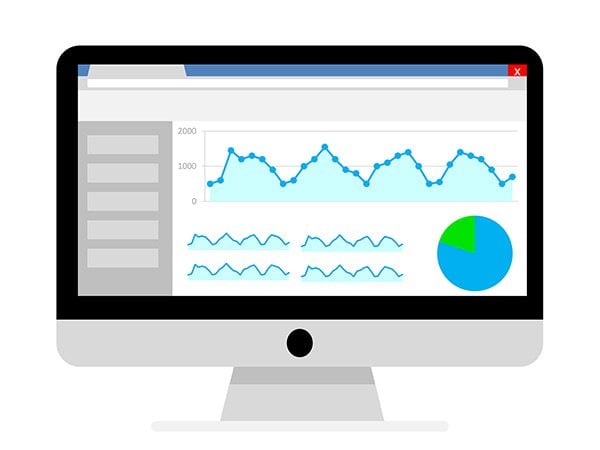 If you want another indication of the quality of your website, you should look at the bounce rate. This measures the percentage of visitors who come to your site then immediately leave.
Unsurprisingly, you want your bounce rate to be as low as possible, as this means people are more engaged with your site.
To reduce bounce rate, include more website content for users to click on, such as videos, internal links and calls-to-action (CTAs).
Generally a bounce rate of less than 40% is considered good. A bounce rate between 40%-70% is average, and one higher than 70% is bad.
Tools used: Google Analytics
Metric #14 – Exit Rate
The exit rate is different from the bounce rate in that it measures the number of people who leave your site on a specific page.
Looking at exit rate can help you identify the strong and weak pages in your site. With this you can see if you need to spend more time improving your blog, your landing page, or any others.
Based on exit rates, you can identify which pieces of content your visitors like the most and which ones they dislike. You can then focus on creating more content around the topics they like, and discarding topics they don't, which helps increase the number of returning visitors to your site.
Tools used: Google Analytics
Conversion Metrics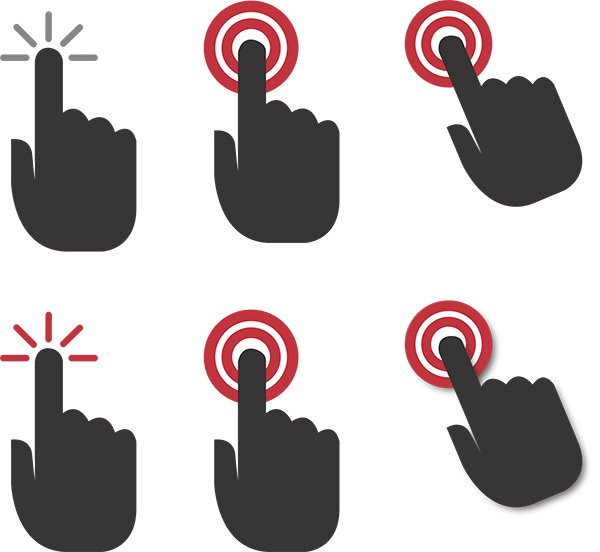 Metric #15 – Click Through Rate (CTR)
Click through rate (CTR) is used to measure how well your keywords and ads are performing.
CTR measures how many people have clicked on your link out of the total number of impressions it has made. Every time your ad or website URL is viewed on a search engine it creates an 'impression'.
A low CTR suggest that while your content or adverts are being viewed, they're not inspiring users to visit your website. If this is the case, you'll want to re-evaluate the language used in your ad copy, titles or meta descriptions.
We use Google Analytics to measure CTR and improve the number of people clicking through to your website.
Tools used: Google Analytics
Metric #16 – Conversion Rate (CVR)
Conversion rates help you see how well your website is optimised to convert visitors into leads.
In order to convert into a lead, you need a tailored pathway to move visitors through your website until they're ready to provide you with information such as name and email address.
With this information you can begin nurturing these leads with personalised emails and other valuable content. This way, your sales team benefit from a bank of warm leads, not cold ones.
We use a large range of Hubspot tools to improve conversion rates, such as CTAs, chat boxes, forms, lead flows and much more. Even better, all these methods come with in-depth analytics so you know exactly what's working.
Tools used: Hubspot
Metric #17 – Conversion Funnel Rates
How do you take a customer from FREE to paying?

A simple #conversion funnel:

- Free offer
- Tell your story (PR / #SocialMedia, Ads)
- Nurture that prospective customer (share valuable content)
- Create massive value, move them off your FREE offer and into FEE. :) pic.twitter.com/Xm9QYuwgW1

— Rebekah Radice (@RebekahRadice) March 26, 2018
The conversion funnel refers to the journey a consumer takes navigating through your website, from their first visit, to converting to a lead, to becoming a paying customer.
Conversion funnel rates look at the percentage of potential customers that make it through each step of the conversion funnel. This could be as simple as clicking on a CTA on a blog, or filling in a contact form.
By monitoring the conversion metrics of different pages and CTAs, you can identify which areas are most effective for converting users onto the next stage of their purchasing journey.
Tools used: Google Analytics
Metric #18 – Lead to Close Ratio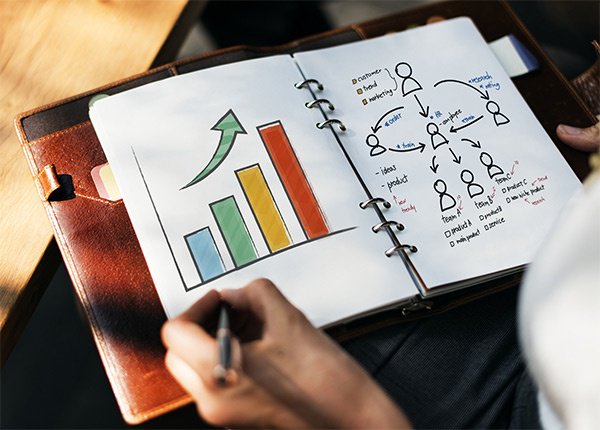 Your marketing may have many goals and key performance indicators (KPIs) by which it is measured, but one will stand out above all others: how many leads have converted into paying customers.
In the end, successful marketing is all about generating customers, so monitoring how many leads go on to become paying customers is crucial.
The lead to close ratio is a simple way of tracking this goal and is calculated with the following formula:
Total number of leads / total number of sales
If your lead to close ratio is low, a good first step to take is to review and improve your nurture email sequences to ensure your leads remain warm.
Tools used: Hubspot
Revenue Metrics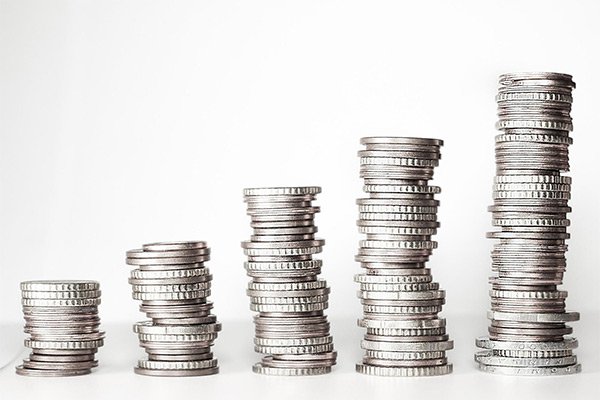 Metric #19 – Cost Per Visitor (CPV)
A great way of keeping an eye on your marketing budget is looking at your cost per visitor.
This metric shows you how much money it takes to attract a single visitor to your site, which is calculated by the following:
Total amount of money spent on a marketing campaign for a period of time / the total number of visitors acquired in that period of time
For example, if you spent £500 on creating new blog content in July and acquired 50 new visitors in that time, then your cost per visitor would come to £10.
If your cost per visitor is too high, you should look at your marketing costs to see where you can lower them so that you can maximise your profits.
Metric #20 – Revenue Per Visitor (RPV)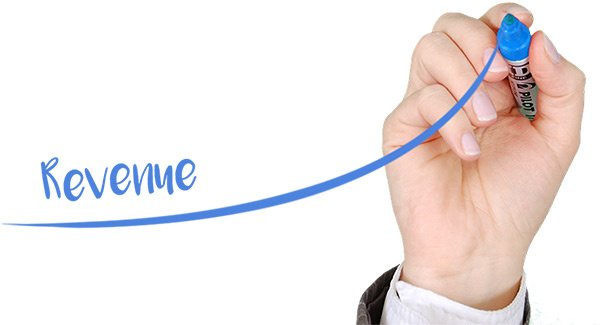 Another way of keeping an eye on your marketing budget is looking at revenue per visitor.
Unsurprisingly, this is the amount of revenue generated by a single visitor, which is calculated with this formula:
Total revenue generated by your website during a period of time / number of visitors during the same period of time
Following the example set out above, if you had a revenue of £1000 in July and acquired 50 visitors in that time, the revenue generated per visitor would be £20.
You should compare your CPV and RPV regularly. If your RPV is around the same as your CPV, this means your profits are relatively low. You should take a good look at where you can decrease marketing costs so that your CPV goes down while your RPV stays the same, increasing your profits.
Metric #21 – Cost to Acquire a Customer (CAC)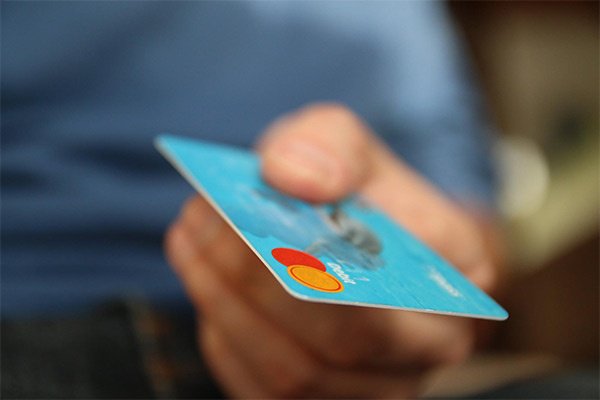 CPV, RPV and CAC are all closely related, and to maximise profits and minimise costs, you should look at these figures regularly and take appropriate action.
CAC measures the number of paying customers you've acquired over a period of time in relation to how much money you've spent on your marketing.
The formula is as follows:
Total amount of money spent on a marketing campaign for a period of time / total number of new customers acquired in that period of time
So, using the same example in CPV and RPV, if you spent £500 in July on new blog content and acquired 10 new customers in that time, then it would cost you £50 to acquire a new customer.
These 21 metrics are a great way of looking at multiple aspects of your site and determining the effectiveness of your web marketing efforts.
Measuring and keeping track of all these stats can be tough for even the biggest businesses. To be more cost-effective you may want to consider outsourcing your marketing and using the expertise of a digital agency like Digital Media Stream.