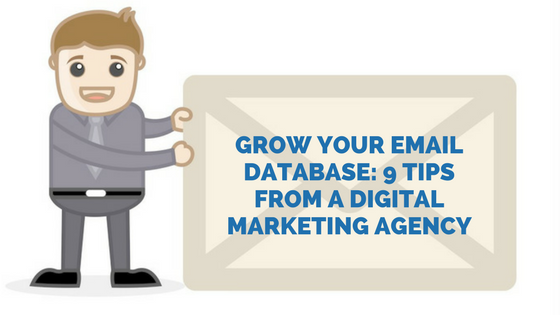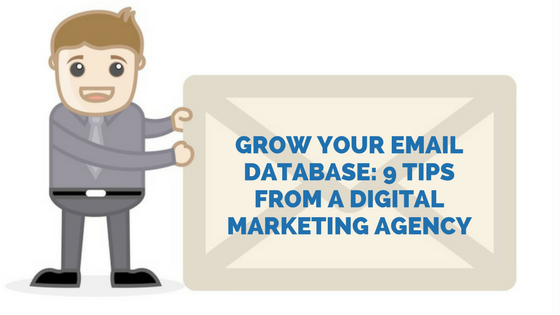 E-mail marketing is more relevant than ever. Despite the rise of spam e-mails, 50% of people read most of the content that arrives in their inbox. Compare that with the 2% of followers who will see your Facebook posts and the importance of e-mail marketing is clear.
You may have heard that the average e-mail database will decrease by 22.5% every year but this isn't the only reason you need to keep growing your database. Regardless of the number of unsubscribers or deleted e-mail accounts you contend with in a year, you'll want to be adding new, high quality subscribers to your list to keep your database relevant and fresh regardless. There's no merit in an e-mail database 20,000 strong if none of those 20,000 will ever result in a sale.
Before we talk about growing your e-mail database, let's talk about how a digital marketing agency might ensure you keep your subscribers in the first instance.
It's okay for uninterested parties who will never buy or engage with you to unsubscribe, after all, having those people in our database is misleading for us. What we don't want however, is bad e-mail marketing to be driving away potential customers and forcing them to hit that unsubscribe button. Once a person has unsubscribed from future e-mails, you have lost that lead for good.
Here's our best practices to keep your subscribers:
Be valuable

- Don't just tell people what you want them to know, think about what they want to hear. Provide them will valuable content that will help them to entertain, educate or solve their problems, and avoid being too sales-focused.

You can also include incentives and extras for your e-mail database, encouraging them to stay a part of your community.
Be accessible

-

80.08% of smartphone owners use their devices to check their email? Mobile optimisation is fundamental now, and so when you're creating your e-mail content, make sure it's optimised for mobile.
Frequency - Everybody hates spam e-mails. No matter how valuable your content, if you're firing out 3 e-mails a day, your subscribers are going to get tired of it. On the other hand, if you're sending out one e-mail every couple of months, your subscribers won't be used to receiving them and may forget they opted in in the first place! Frequency of e-mails will depend on your business and your audience, but a great way to determine how often you should send e-mails is to follow this 5 step test process outlined by Hubspot.
Now you've got some basic rules to keep your current subscribers, you're ready to grow your database!
1.) Sign up forms!

The first thing to do is quite simple. Before you do the legwork and gather more subscribers for your e-mail list, make sure they're able to subscribe themselves! Include an e-mail sign up box whereever it's relevant - on your blog, on your about us and contact us pages, and why not create Call-to-action button on your Facebook account like the one below?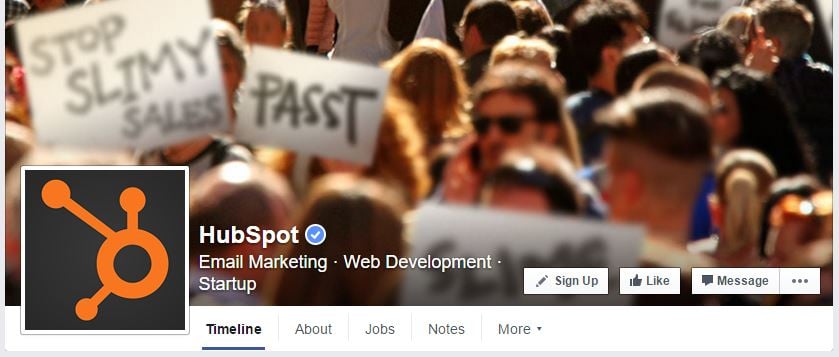 2.) Include lead capture pop ups on your website
Lead capture pop ups are a great way to increase your e-mail database, and once they've been set up, they'll keep working away for you with minimum supervision until it's time to evaluate the results and make tweaks and changes! There are lot's of software you can use to create these which integrate directly with your e-mail software - some versions are free and some have a small monthly costs.
One example is Gleam. It lets you create pinned boxes and pop ups with text and images, and apply rules to them to determine which website visitors see them and when. Why not add an extra incentive onto your lead captures too? E-commerce B2C businesses often offer a 10% off code for an email subscription, and time the pop up to appear just as the user is about to leave the website - great timing!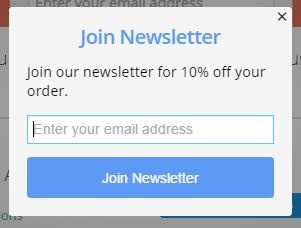 Don't forget to carry out some A/B tests and you can further maximise the results of your lead captures. Test elements of your pop up like colour, timing, call-to-action text, length and the number of pop ups on your site! After all - you want to avoid bombarding the user with too many pop ups or pinned boxes!
3.) Run a competition
Everyone loves to get something for free and competitions are a great way to dramatically increase your e-mail database over a short period of time. Software such as Gleam we've talked about above and Rafflecopter allow you to create and run competitions through your website. Amongst other things, you can ask for a name and e-mail address from your entrants.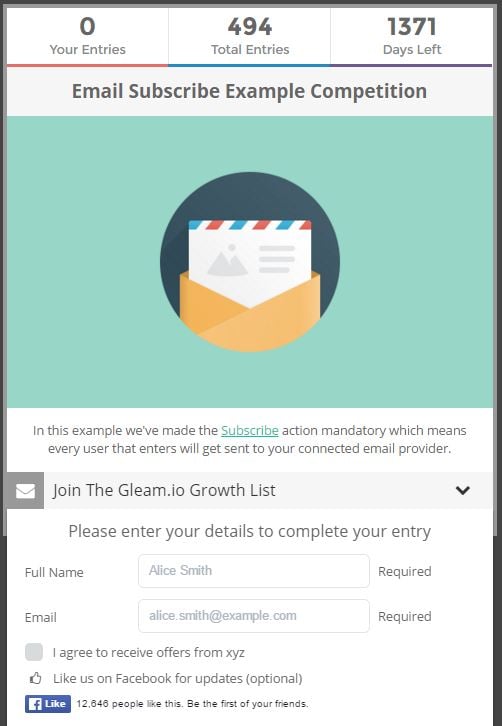 Be careful though, depending on your type of business or the prize you're offering, the people entering your competitions might not always be your target audience. Some users make a hobby out of entering as many competitions as possible and so you risk filling up your database with users who are likely to unsubscribe as soon as the first e-mail comes through, or users who will never be nurtured into a customer.
A great way to combat this is to think about the prize you're giving away. You might want to offer a years subscription to your software for free, for example. This means those entering will be people who are interested in your business and software, and the winner may even continue on with you after the free year - you've gained yourself a new customer!
4.) Leverage your traditional print media
If your business makes use of traditional marketing like leaflets or magazine ads, why not put them to good use for your digital marketing too. Include a scannable QR code that will open an email sign up page like below. These days everyone's busy and this time saver will encourage more people to sign up.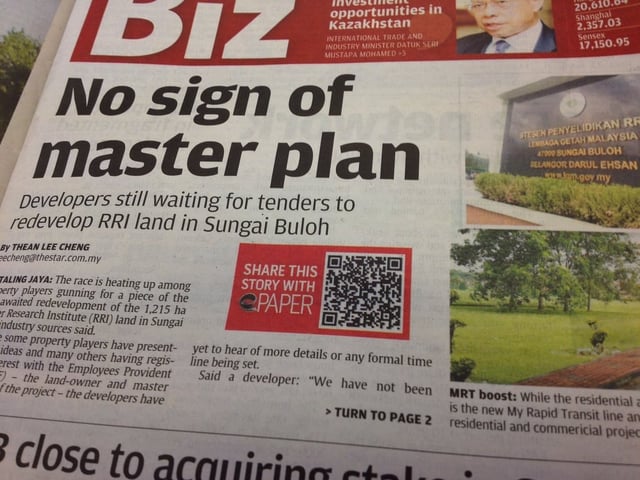 5.) Host an online webinar
Webinars are an extremely effective marketing tool, so much so that marketers rate webinars as the 3rd most effective tactic of all. They're immersive and convenient for the user, and cost-effective for the creator. Think about hosting a webinar, or make better use of one you're already hosting by collecting e-mail addresses on registration.
6.) Create a new offer
Your website should be full of downloadable offers like eBooks and recorded webinars, but if you want to spark a new wave of interest, create a new, educational offer to draw in users. Create a landing page to download this offer and gate the content with a form asking for names, e-mail address and more! See our previous blog to find out how you can optimise your landing page forms to encourage more conversions.
7.) Promote a quiz
While not the most obvious way to grow your e-mail list, the popularity of quizzes have been fuelled by websites such as Buzzfeed. These quizzes are engaging, easily digestible and take advantage of our curiosity. Gate them with an e-mail capture like below and voila!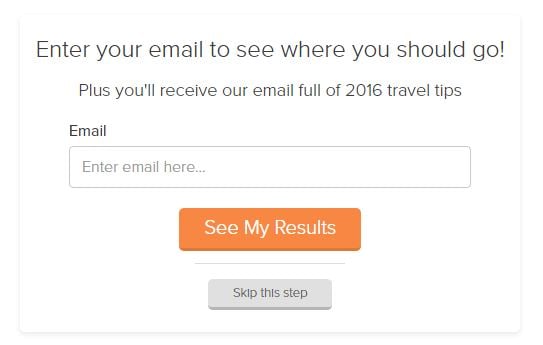 A huge advantage of these quizzes is shareability! Users want to share their results whether they're happy or angry and will encourage others to try it out and see if they can beat their friends.
Afar is a travel website that has had a lot of success with it's gated quizzes. At the end of last year they ran a quiz titled 'Where Should You Go in 2016?'. The questions dig into your interests and personality and they even snuck in a question about where the user usually shops for holidays online.
They are hitting three birds with one stone in this one - market research, e-mail capture and call-to-actions with information about the package holidays available for your resulting location, shown below.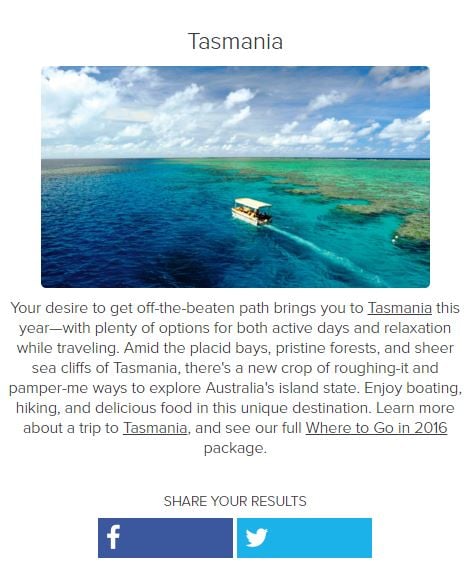 7.) Paid Advertising
You can leverage paid advertising on Social Media to help you grow your e-mail database. Promote one of your gated offers, your webinar or quiz and watch the submissions increase! Social ads can be targeted precisely by location, age, interests and more, so the users you capture will be high quality leads. You could spend anything from £2 a day on ads, but what's really important is the cost per click. This can be as low as 5p a click but can soar upwards the more competitive the search. You need to decide what a click or impression is worth and how much you'd be willing to pay.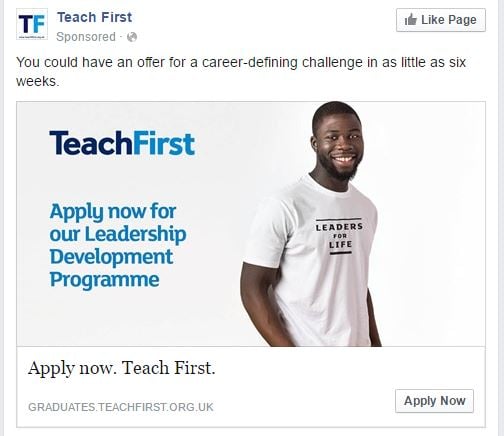 9.) Reach out to a new audience
You can utilise someone else's audience by joining forces and creating a co-offer or running a promotion with a partner. Back in November last year, we hosted a webinar with Piktochart.
This was great for us to increase exposure to Piktocharts audience, educate, make new contacts and grow our database with interested subscribers who wanted to learn more about what we do!
With 59% of marketers reporting e-mail as the most effective channel for generating revenue, it shouldn't be ignored. This list is by no means exhaustive but it's an excellent place to start growing your e-mail database with relevant and engaged subscribers. If you want to focus more of your efforts on your e-mail marketing campaigns, read our blog on marketing automation.