When it comes to B2B lead generation, companies approach the challenge from all sorts of angles.
Some go deep into the data and put out a heavily-targeted ad campaign, distributing highly relevant content to intercept prospective buyers on the platforms where they spend time.
Others go creative, investing thousands in exciting and emotive content campaigns that alter the perception of their brand and attract new leads as a result.
In between these two points on the spectrum, there are almost endless variations.
We've rounded up three case studies of companies who smashed their B2B inbound lead gen. These guys are from different industries, are working toward different goals, and have wildly different budgets at their disposal.
Two things unite them, however -
First up: They leveraged the resources at their disposal to craft innovative and engaging B2B inbound lead generation campaigns.
Secondly: They achieved their campaign objectives.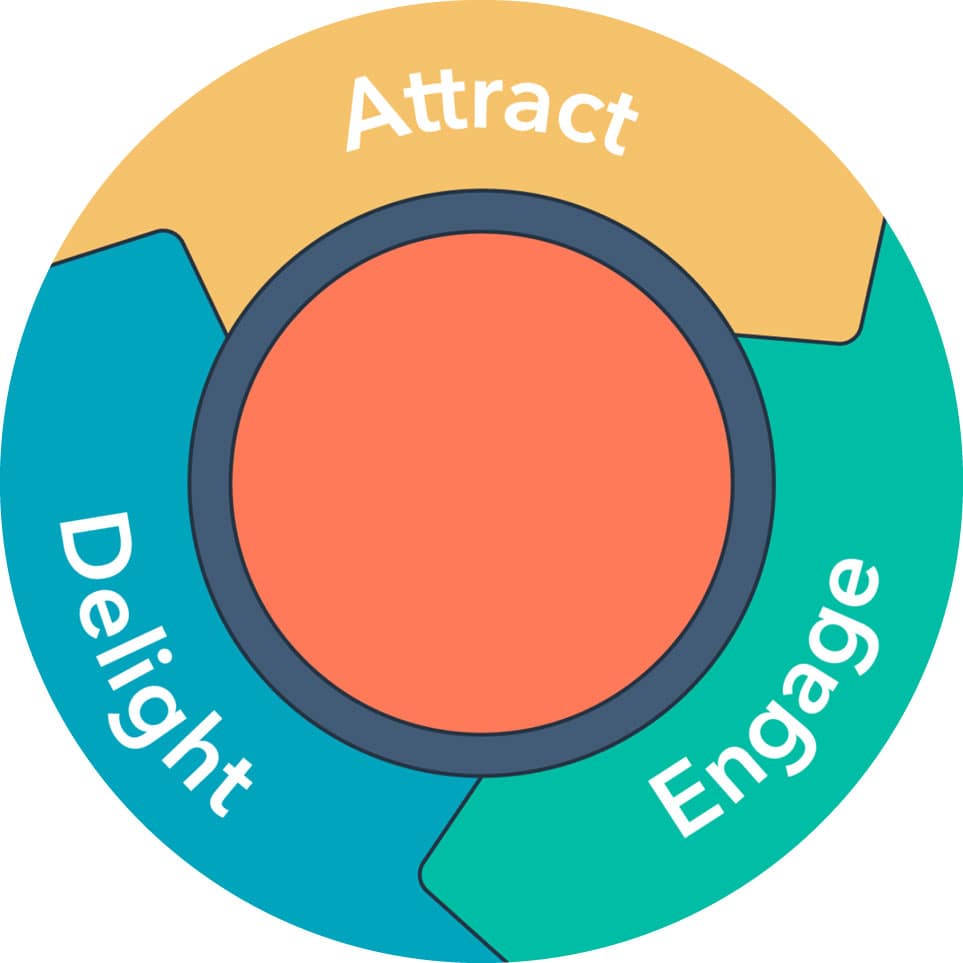 Redstor
These guys provide cloud data management solutions, with a suite of services like disaster recovery, backup and restore, archiving, and more.
All of which are in-demand services in the B2B space.
They wanted to demonstrate value to investors after recent investment, with the goal of 25% growth across new and existing customers.
Some specific goals -
Attract new customers.
Improve understanding of ROI.
Increase demos of products.
Scale data management to keep up with new demand.
By designing and implementing a campaign centred around challenging the dull perceptions of this industry, Redstor and their agency managed to shake things up.
A whole new set of visual brand collateral was created, and distributed via integrated activity to email, social media, paid search, telemarketing, direct mail, and other platforms. This ensures broad reach and exposure to prospects in online settings that suited their needs.
And the results speak for themselves -
2,609 marketing-qualified leads.
1,121 sales qualified leads.
£1.2m closed deals in a 12-month sales cycle.
ROI over 400%.
The take-home? A well-coordinated, well-implemented B2B inbound lead generation campaign can net huge results.
Shred-it
Here's another company in an industry not blessed by being particularly exciting.
And here's another demonstration that this needn't stand in the way of an effective lead generation campaign.
These guys were looking to boost leads, successful tenders, and order value in the information security space.
Their 'Art of Destruction' campaign flipped their service offering on its head, by sending visually engaging 'artwork' to prospective customers.
From high-impact direct mail with shredded artworks, to emails personalised to target individuals, all with the core message that "destruction is an art form best left to the professionals", Shred-it were able to achieve some great results -
160% increase in leads.
1,321% increase in pipeline ROI.
1,011% over HTML click-through target.
The take-home? There is space for creativity in inbound marketing, and you're not restricted in terms of which platforms you can use. Direct mail can be just as effective as email, social media, paid ads, and more.
The HubSpot blog
A blog might not feel like a 'campaign', especially after the others we've seen.
But think about the definition of 'campaign': "To work in an organized and active way towards a particular goal."
These guys have been blogging since September 2006. Their blog has thousands of posts, split out into tens of categories running the whole gamut of marketing.

The first HubSpot blog post, we think.
Take a look at their net worth since 2014, and it's safe to say their inbound marketing seems to be working -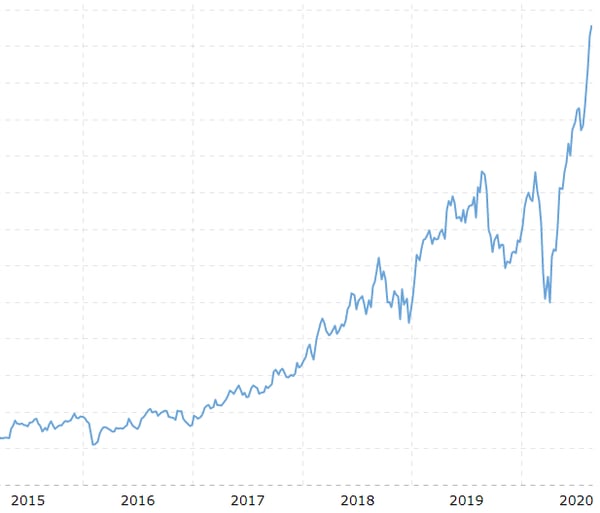 (Source)
You'd expect HubSpot B2B lead generation to be good. Marketing is what they do, after all, and lead gen is a considerable piece of the marketing puzzle.
So although it's not as showy or ripe for a marketing award, the HubSpot blog is a perfect demonstration of the need to always keep on top of the fundamentals.
The content on your website is ultimately what the success of inbound lead generation depends on. You need to satisfy search intent, provide value, and guide people toward desired commercial outcomes. A blog is a reliably powerful way to do this, and the more effort and energy you invest, the higher your return will be.
There's plenty more where that came from
If you're looking for further inspiration for your B2B inbound lead generation campaigns, let us give you a hand.
The B2B Marketing website has a dedicated section for inbound marketing case studies. Scrolling through them is a great way to see what successful B2B lead gen campaigns look like, especially in the context of industries that might not look too exciting at first glance.
The Drum's B2B awards are an excellent place to look, too. Their website features news, interviews, and insights centred around some of the most creative and innovative B2B marketing in the UK right now.
You're up next
These campaigns are a great reminder of the toolkit available to you when planning a B2B inbound lead generation campaign.
The main take-home here is that there's no definitive answer to what a successful B2B inbound campaign looks like.
Among the various B2B marketing awards you'll find categories like the best use of direct mail, best use of live event marketing, best use of PR, and so on.
You'll see awards for limited-budget campaigns, most creative agencies, best use of digital techniques, social media or influencer marketing, content marketing, thought leadership, and many more.
Smashing your B2B inbound lead gen campaign comes down to planning, setting realistic goals, identifying the right combination of tactics, and carefully implementing your strategy.
It's that simple.
To refresh your memory on B2B inbound lead generation strategies that work, check out our extensive guide.
If you're ready to take the next steps toward revolutionising your B2B inbound marketing, we can help. DMS draw upon a wealth of experience to deliver success to our clients, and to move them toward -
Increased leads.
Increased ROI.
Increased deals closed.
Increased value of deals.
Get in touch with our team today and see how we can help.