Brilliant email marketing campaigns start right now.
Digital Media Stream helps you write subject lines that ensure success and that your candidates open all communication. Subject lines should be your first port of call, as without a captivating subject line the rest of your email marketing is flawed.
Your emails need to use language that rouses action from your candidates. It needs to be urgent, and appeal to both the candidate and the quality of the role you're offering. With our eBook, Why Candidate Aren't Opening Your Emails, discover how you can command email open rates like never before.
It's been proven that numbers boost CTR and help conversion rates too. It's the appeal of statistics, and data - they speak of authority to your clients and do a great job in terms of persuasion.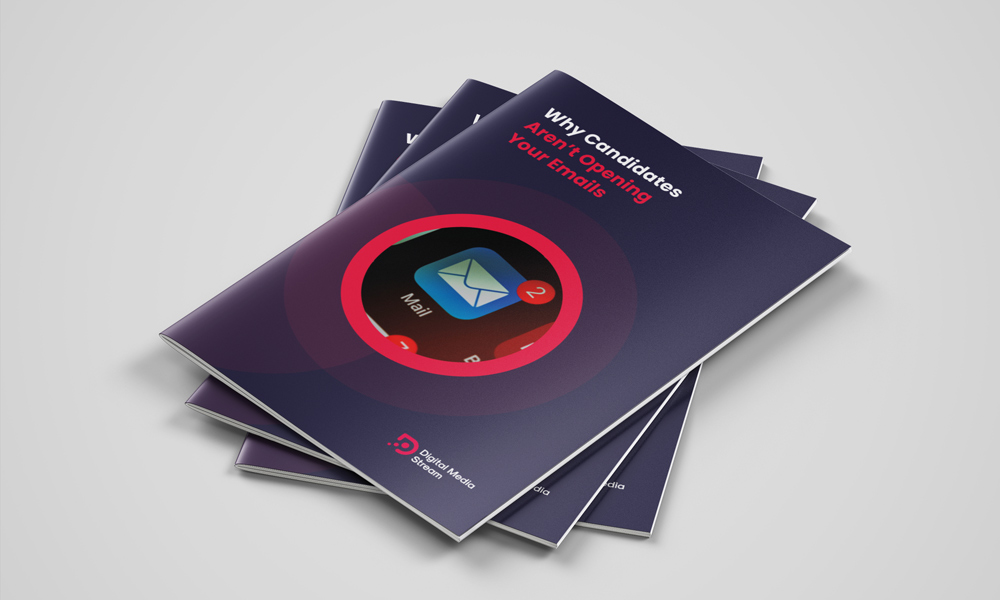 Everything you need to know so that your emails don't go unopened:
Why users click elsewhere
Would you open your email if it landed in your inbox?
The matter of tone: connecting with your buyer personas
It's all about the subject line: Pitch-perfect emails and how to get them right
A lesson in language: It's about the language you use and how to use it to attract
How to use newsjacking and testimonials to your advantage
Receive an extra five easy to use email templates for FREE