What is HubSpot Website Grader?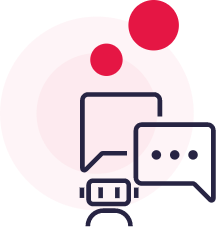 Powered by Google Lighthouse and created by HubSpot, our Website Grader is the most convenient, reliable and quickest way to assess the performance of your current website.

From Performance and SEO through to Mobile and Security, you'll get an accurate representation of how well your site is working for you.

Zero cost, zero obligation.
Your website performance has a huge impact on how your site is indexed, ranked, and experienced by new and returning visitors.


A well structured and well-performing website will help you achieve higher ROI, enjoy more online visibility, and experience higher performance.


You'll have immediate access to an array of insightful and practical metrics, along with personalised tips to help you improve the performance of your website.
How can the Website Grader help my business?
How do I use the Website Grader Tool?
Simply input your details (email address and website URL that you want us to assess), and we'll send through your personalised report and recommendations.
Does the Website Grader only work on HubSpot CMS?
Our Website Grader can analyse the performance of any website, built on any CMS.
Do I have to pay for my report?
No. The Website Grader is entirely free. No cost, no obligation.
What if there is a lot wrong with my site?
Our Website Grader uncovers many underlying issues which are affecting the performance of your website. We will provide you with the full report, and it's entirely your choice if you'd like to implement the change yourself or choose Digital Media Stream as your implementation partner.
Do I need to give you access to my analytics tools?
No. Simply provide your website URL and email address, and we'll perform the assessment. We do not need any analytics tools logins, and there is no need to install any tracking codes on your site, either.
Book a consultation.
Want to dicuss the Website Grader before you request it?
Why Digital Media Stream?
We are Digital Marketing experts, and our HubSpot Platinum Solutions Partner credentials are a testament to our expertise. We've delivered success to a proud portfolio of clients, across a variety of sectors and campaign budgets.
We know that website performance is vital for any business, and we understand how daunting it can be to uncover these issues. Our expertise positions us perfectly to manage any fixes, improvements and enhancements you need to get your website optimised and performing like a well-oiled machine.
Our motivation is simple: To provide the best Digital Marketing services across the UK. We look forward to delivering success to your business.