Designing the perfect homepage for your website.
We know how challenging it can be to keep up with the digital trends that enable your business to stay ahead of the competition and find new customers. Having a great homepage is a crucial first step to ensuring your business thrives online.
Our FREE guide, The Seven Secrets Of A Great Homepage, shares insider tips and examples of the elements that make a great homepage so you can stand out from the crowd. Inside you'll find out how to create a customer-focused design that showcases your business and helps inspire visitors to become customers.
With this eBook, you will discover how the perfect homepage keeps users on your site longer and helps build your online reputation, benefit from expert advice on how a well-designed homepage can be an ambassador for your business. And learn how to create customer-focused content that moves visitors from strangers to consumers.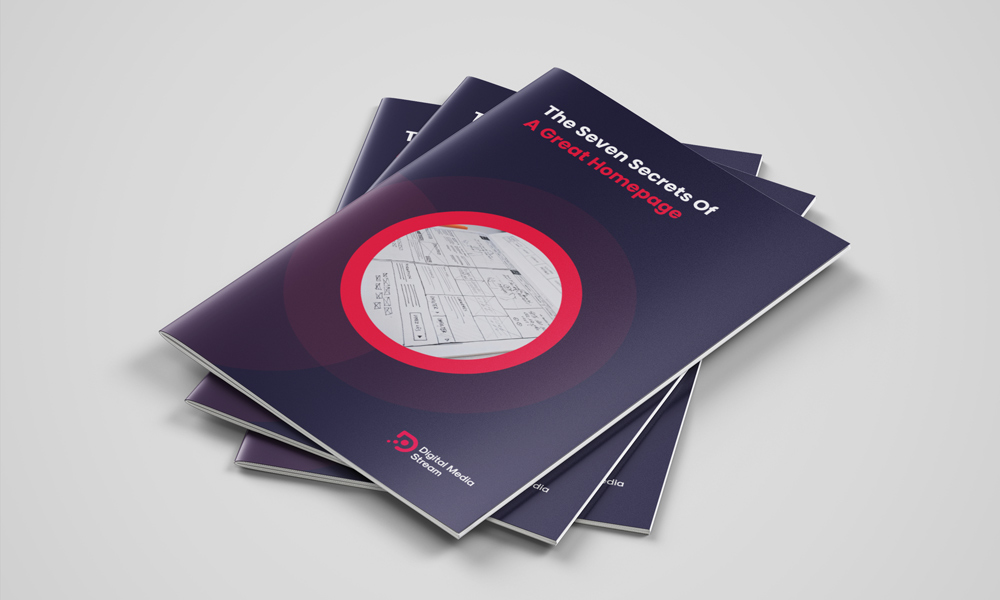 This eBook shares seven secrets to ensure visitors stay on your website:
How to define your goals and strategies
How to clearly state your value proposition
How to define and reach your target audience
What to include on your website's navigation menu
How to cater for different stages of the buyer's journey with Calls-to-Action
How to effectively build trust and credibility with content linking
How to make your homepage and website responsive