Establish concrete and achievable goals with this template.
Believe us when we say, setting SMART marketing goals will help you achieve your overall marketing strategy and planning. No matter if you are going to promote a new product, or develop an existing one, setting SMART market goals is a crucial point of the process. After all, Setting market goals for your business is awesome and your teams will thank you for it.
SMART marketing goals open the door of success because they are specific, measurable, attainable, realistic, and time-based; and you strengthen your opportunity to achieve your end results. Your goals must be clear to everyone involved with them. They will ultimately help your business align your inbound marketing efforts.
Whether you have short-term or long-term goals, this planning template can help you manage the process. The template will help you clearly describe your goals, set a deadline for meeting them, and understand the desired end result. This will all be accomplished by focusing on SMART, a methodology that helps you make, well, "smart" goals!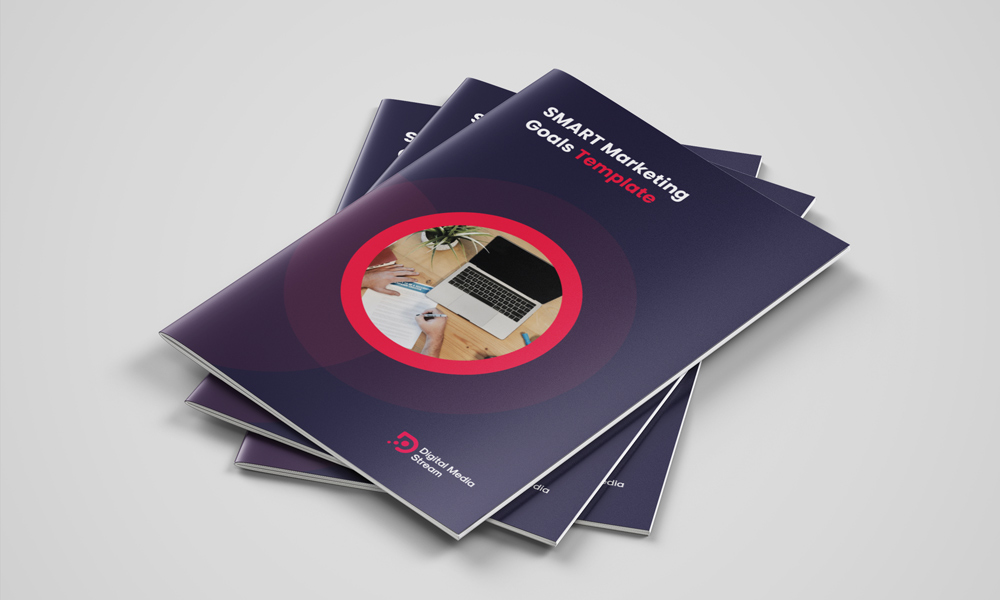 A fully comprehensive template to set SMART goals for your business:
Specific: When creating a goal, you want it to be as short, crisp, and specific as possible.
Measurable: Measure your progress to see if you're on track to ultimately hit your goals
Attainable: Set SMART goals are goals you can actually achieve
Relevant: Why have a goal if the goal doesn't matter?
Time-Bound: Ensure you have a timeline for meeting that goal
Easily summarise your ultimate marketing goals and automatically calculate your greatest marketing need
Set a deadline for meeting your annual, quarterly, or monthly goals