Get a useful PMAX campaign spreadsheet to help you organise your PPC campaigns with confidence!
If you run several PPC campaigns simultaneously, wouldn't it be useful to have a spreadsheet where you can plan all your ad content more easily?
Having your headlines and descriptions in one place allows you to see information at a glance and catch any potential money-wasting mistakes.
You'll find that using our PMAX campaign template will make organising your campaigns a whole lot easier.
Get the PMAX campaign template by filling out the form below.
(Please note that in order to edit the fields you must make a copy of the spreadsheet and save it in your own files, please don't request edit access to the file).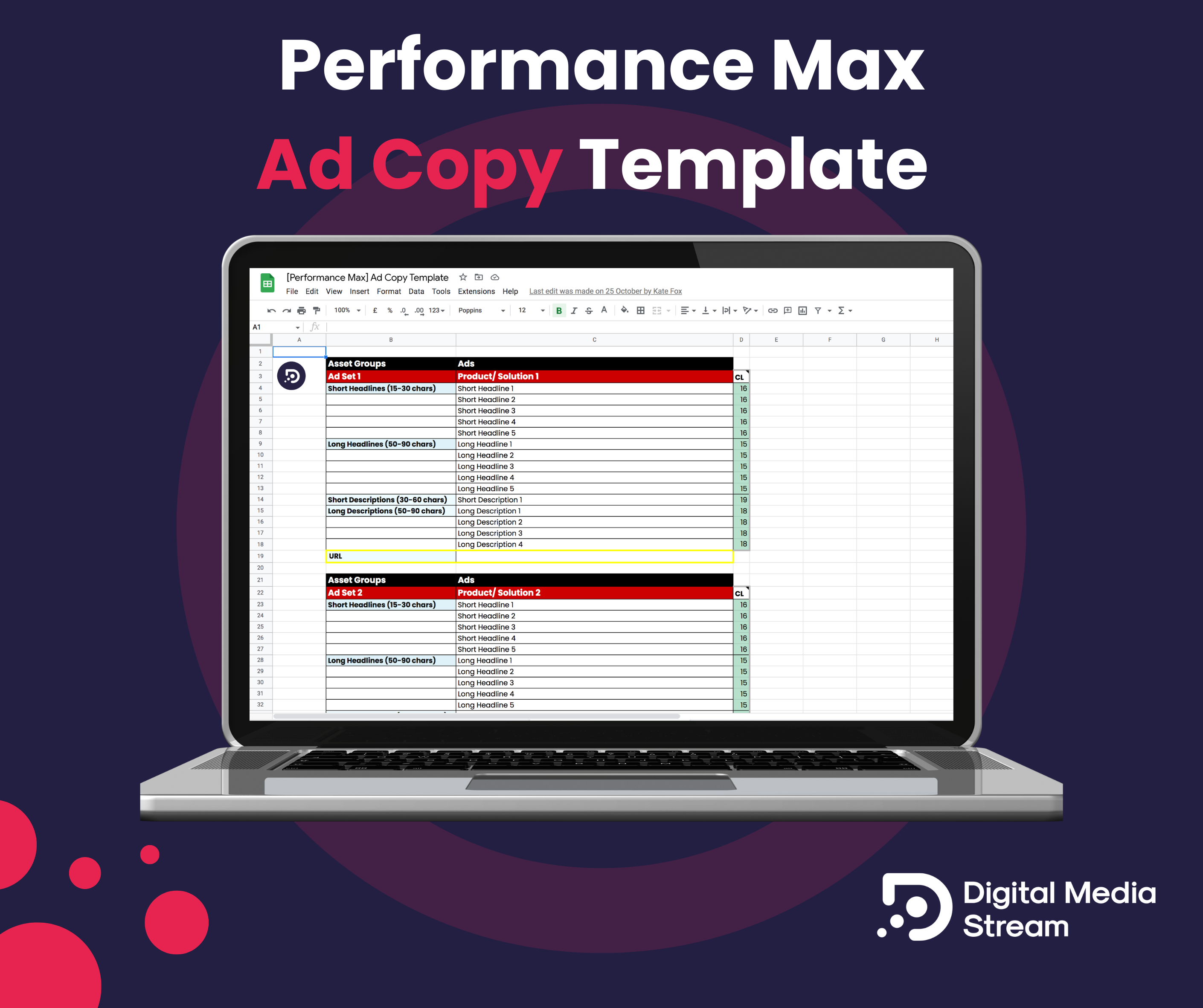 This PMAX campaign template will allow you to:
Break down what each line of copy your ad should include and the keywords it should contain.

Catch money-wasting mistakes. For example any negative keywords or character limits.

Align each of your ad campaigns with a stage in the searcher's journey - awareness, consideration or decision stage.

See the results of your Google Ad campaigns and the business impact they have.
Watch our video explainer below to find out more: