In-depth analysis, insights and useful tips to get your PPC campaigns performing.
Want to know why your PPC campaigns aren't as successful as they could be? Sometimes you just need to know the right insights. It could be as simple as finding out a few easy ways to analyse and adjust your Google Ads account.
This evergreen approach to online advertising is the key premise of good PPC Management: to keep learning and building the knowledge that could make all the difference to your online ad campaigns.
As accredited Pay Per Click experts, Digital Media Stream can show you how to implement changes that can quickly boost your online advertising. With our easy to follow guide, you'll be a PPC expert in no time. If you'd like to talk about your PPC campaigns then contact us today.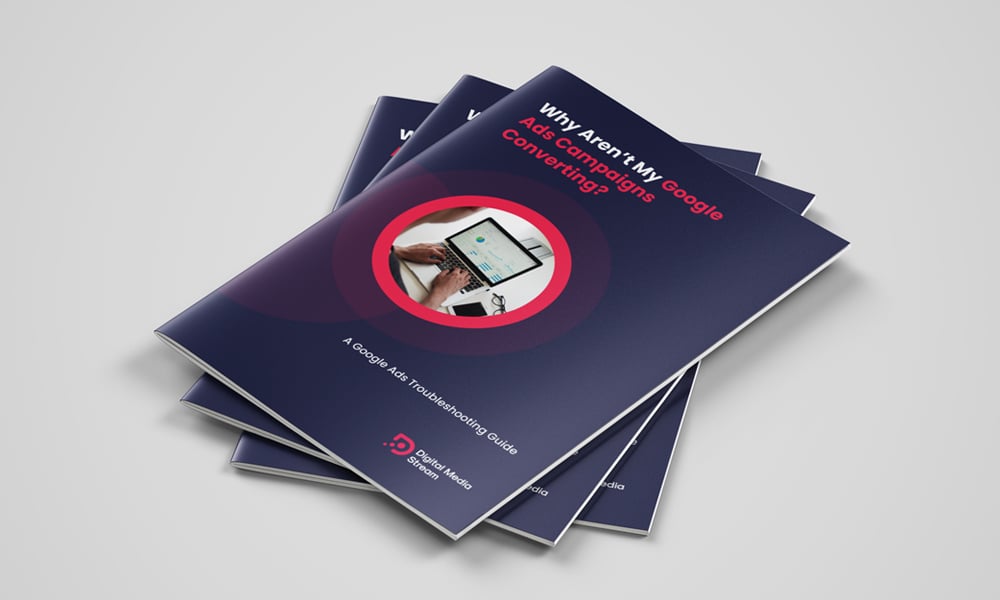 A practical PPC tips and tricks walkthrough, explaining how to:
Check to see if conversions are tracking correctly
Improve your landing page
Review your keywords
Optimise your ad strength
Check your location targeting
Improve your PPC campaign structure