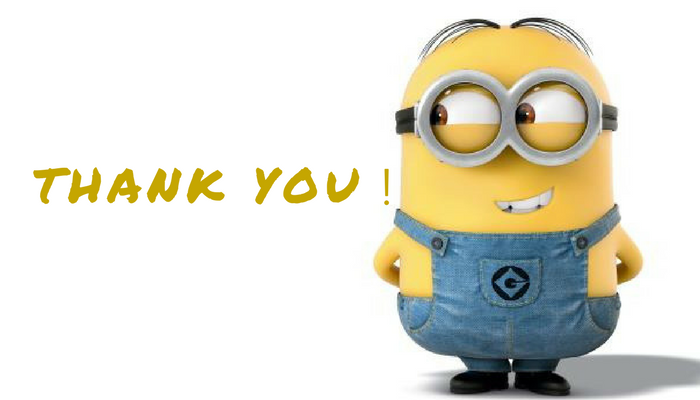 Converting a stranger into a lead can be gratifying, especially if you're a small business who's just starting out in the industry. Picture the scene; you've spent time and money creating your perfect website, and crafted some fantastic resources for your potential customers to download and use, but after they've downloaded your offer - where do you go from there? Fortunately there is a technique you can employ that not only thanks the user, but is also essential for continual lead nurturing.
What is a "thank you" page?
A thank you page is, really, exactly that. It's a web page your lead should land on after completing one of your lead capture forms and downloading your offer. You may be thinking: what's the point of creatin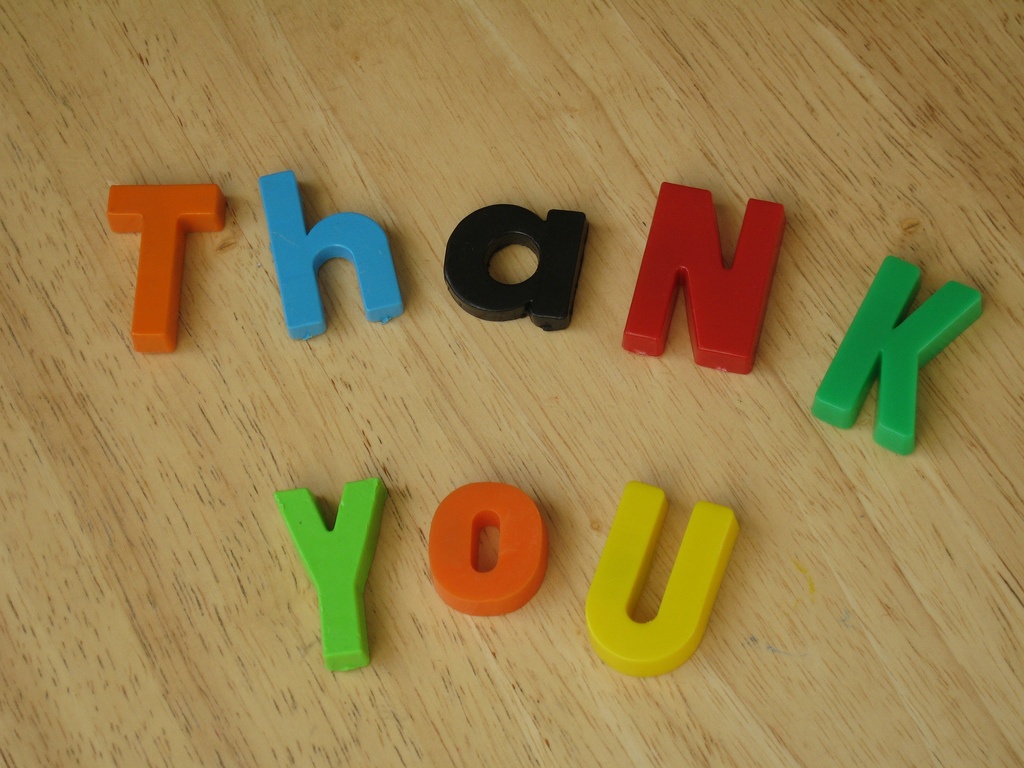 g an entire page for such a simple message? Well, Inbound Marketing is all about lead nurturing and a thank you page can be a fundamental step in keeping your users engaged on your site.
A common alternative to a thank you page is a simple thank you message after a download. The main problem with thank you messages is that they don't take the user anywhere else on the site to continue their experience, instead, leaving them floundering on the offer's landing page. At this point the user could feel like they've been "dealt with," and will most likely move on to another site.
A dedicated thank you page for your offer solves this problem by keeping them on your site, potentially encouraging them to check out other offers or related posts you might have. The main difference is that a page gives you the opportunity to offer more content, whilst a message can stop a users interaction with your business.
What should I feature on my thank you page?
There are a number of elements that make for an excellent thank you page. Naturally, you should have a message of thanks. This translates the purpose of the page as clearly as possible. It also shows your intention to show gratitude to the user. Elsewhere, imagine the "thank you" page as a digital gift bag, of sorts. You want to add as many things of value to the user as possible, without making the page appear cluttered.
Here are some of the features you may wish to include on your thank you page, and why:
A video about your company. This creates a link directly between you and the user. In the video, you can point out what exactly your company specialises in, as well as your goals and work ethic. This helps the user feel more intimately involved with your business process.

Share buttons: encouraging users to share your resources with their friends and colleagues over social media is a great way to generate additional qualified referred web traffic.

Calls-to-action: Yes, your thank you page will only concern one particular offer, but this shouldn't stop you from linking to other resources on your site. There's a few reasons why this is a beneficial practice. The internal link building is great for SEO, it can can also increase the time users spends on your website; the longer they spend there, the more likely they are to review and complete more than one offer.

Relevant

imagery

can also be important, as long as it doesn't take up too much real estate on the page.

Once again emphasise the value of your offer, make it stand out. This should be a brief sentence that sums up how you feel about the offer, and how it can help the user and why they should download.

As we have discussed in a previous blog

your website's navigation bar should usually be removed from your landing pages. This make sure that the user is less likely to navigate away without signing up to your offer. However, once they've downloaded the offer, you can re-enable the navigation bar on your thank you page! After all, we want to encourage the user to stay on and explore the rest of the website.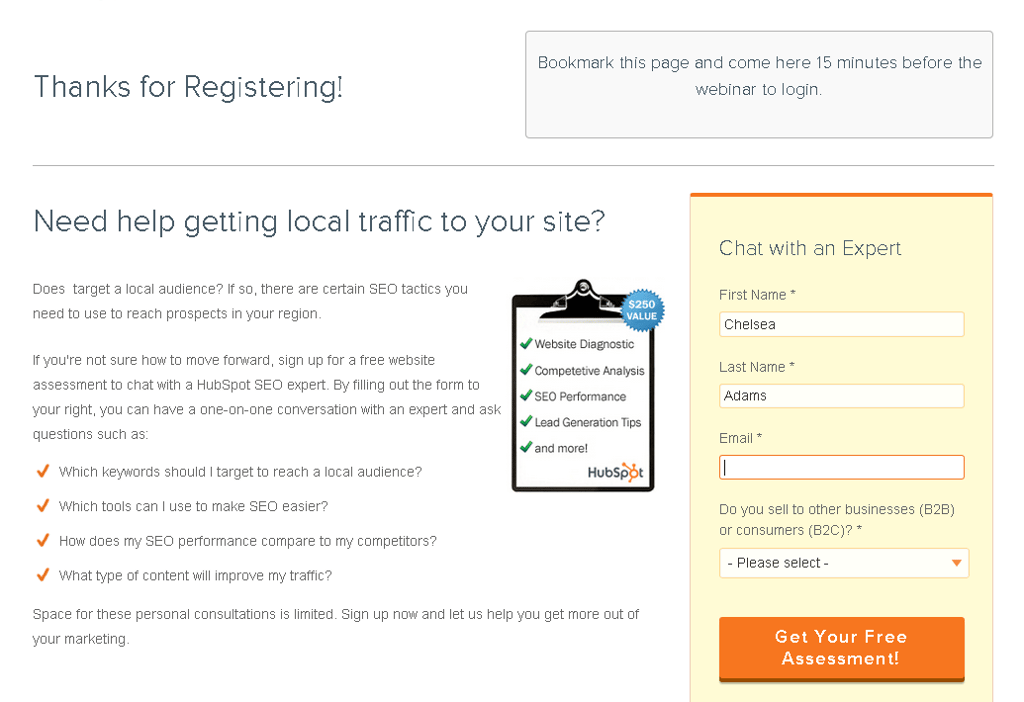 How do I build my thank you page?
The easiest method of creating your own thank you page is to use a template. Often, these have already been optimised for use and simply require you to fill in the blanks. Instapage or LeadPages have tons of free-to-download thank you page templates that will help you get started. Many of which can be used for specific campaigns, such as if you're presenting a webinar or offering infographics. Some pages are tailored to increase the reach of your offer, too. By using LeadPages as a starting point you can learn about thank you page composition, and where exactly to place those key elements.
From here, just keep in mind standard formatting etiquette:
Choose sensible fonts of a small, but readable size. Leave Papyrus and Comic Sans at the door.

Make use of headings and subheadings to draw attention to particular elements of the page.

Any videos on the page need to be properly embedded and sized accordingly. Keep the video short so as to not completely draw attention away from other elements of the page.

Spellcheck and proofread! It seems obvious but we cannot stress this enough; a literate thank you page is a must as spelling and grammatical errors can hurt your credibility.
How will I know the page has worked?
Performing an A/B test is a great way of gaging how thank you pages benefit your offers. Try first running your campaigns without a thank you page, perhaps with a message instead. After that, run the same campaigns with a thank you page. You may be able to see these pages influencing each other and how many clicks/downloads the follow up offer on your thank you page has received!
Keep in mind the elements you'll be putting on your thank you pages: social share buttons and other calls-to-action. Simply having these in place already increase the chances of leads completing multiple offers; if they're not there, nothing further will happen, so there is no reason not to have them implemented.
It's easy to view thank you pages as an extra, thankless effort on your part. In the long run, however, these pages can benefit your lead nurturing in the long run. Stick with the additional effort and make thank you pages a part of your campaign strategy, and you'll start to see an increase in leads that make the jump between stages of the buyer's journey.