Are you struggling to attract visitors to your website and generate leads? You are not alone. According to the latest State of Inbound Report from HubSpot:
"65% of companies reported that generating traffic and leads was their number one marketing challenge"
All companies require new clients to grow and your business will be no exception. You will want not just leads, but the right type of leads. You want leads to match your buyer persona, come in real time and allow your sales and marketing teams to convert and close.
With outbound marketing proving more costly and less effective, more companies are turning to digital inbound marketing and their website as the central tool for client generation. In fact, 33% of inbound marketers and 31% of outbound marketers now rank outbound marketing practices, such as paid advertising, as the top waste of time and resources.
So, how can you make sure you are not wasting your company's valuable time and resources and start implementing more effective lead generation techniques into your website strategy and help to turn your website into a lead generation machine? Let's find out...
What is a Lead?

Before we go into detail, let's make sure we've covered the basics.
A lead is a person contacting you who is interested in your product or service. From an online perspective, they could have contacted you by completing a form on your website or by phoning you directly after seeing your number online.
The next step with a lead would be to move them along the sales funnel and qualify them. A qualified lead is one which has been researched by your sales team, or met certain defined criteria (such as a minimum turnover) so that you know that they are a suitable prospective customer for your business.
Not all visitors to your website will become leads and not all leads will become qualified. Every website operates its own natural conversion rate.
To demonstrate this visually, it looks like this:

Website Conversion Rates
The numbers above are just examples. The B2B industry standard is to achieve a 4-6% conversion rate. If you do not know your conversion rate you can use your website analysis tool to measure the total number of visitors over a given time and then divide this by the number of leads generated online by your website. Examples of website analysis tools are Google Analytics or HubSpot's COS, which has this type of reporting built in.
Once you have found your website's current conversion rate, you can start to look at implementing the most effective lead generation techniques for your website.
There are two key techniques:
Increase website visitors

Increase the conversion rate of visits to leads

In the competitive online world generating additional traffic for your website is no quick nor easy task, yet this is often the solution companies concentrate on first. As successful marketers, we combine our approach to focus not only increasing website visitors but also using website best practices, coupled with the latest technology, to increase conversion rates.
By focusing on both lead generation techniques together, you can begin to turn your website into the promised lead generation machine. Let us have a look at both strategies separately.
Increase Website Traffic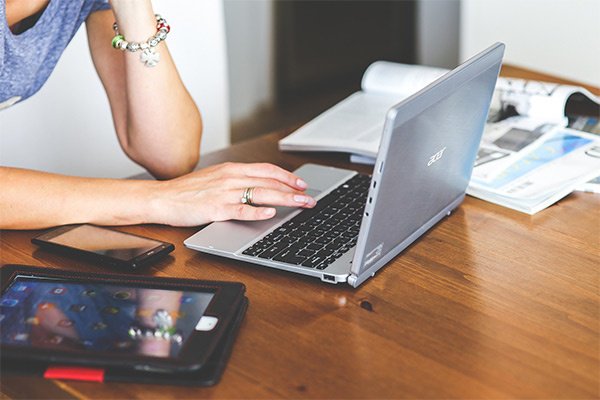 Before we go into ways to increase traffic, let us just add a quick qualification to the statement. You will need to improve 'quality' website traffic, not just traffic at all costs. You want to increase traffic from your customer demographic and this should be at the forefront of your strategy. Do not jump into paid advertising, link building or affiliate marketing without considering if it's going to attract your customers.
With this in mind, let's look at a few of the most effective ways of generating increased traffic.
1. Improve Your Website Design
Designing a new website needs to be a carefully considered process. In order for your website to continue to attract visitors, it must be created with the User Experience (UX) central. This means it will need to be responsive, easy to navigate, explain quickly to the visitor what you offer and be packed with useful content.
2. Use Content Marketing
Content marketing involves the creation of online content that can be shared amongst your audience and is relevant, useful and free. Website examples of this include your blog and content offers such as eBooks or online guides. It works too, with B2B companies blogging 11+ times per month reporting almost three times more traffic than those blogging up to once a month. Regular, consistent and quality content is crucial for the search engine optimisation (SEO) of your website. Put simply, if your website cannot be found, you will not attract any website visitors.
3. Promote Your Content Online
Facebook has around 2.07 billion regular users and 25% of adult internet users use LinkedIn. Social networking has become the most effective content promotion tool. The best lead generation companies will have a social media plan which combines being a valuable tool for relevant and useful information for your followers with promoting your own content in a structured way. Used correctly social media can vastly increase the number of website visitors you can achieve and the best content, eBook or tweet can be shared unlimited numbers of times on social networks - you may even have a viral hit! Other ways to promote your content can include email marketing and paid advertising (Pay-per-click).
Has this given you some great ideas? Let us have a look now at ways of improving your website's conversion from visitors to leads.
Improve Website Conversion
Call us nerdy, but we love crunching the numbers on different website elements to constantly improve conversion rate. For a company already generating some leads through their website adding an extra couple of percent onto a conversion rate can quickly and drastically increase the number of leads.
Improving conversion rates is an ongoing process. It can take significant analysis and technical methods such as A/B testing to perfect it. However, there are a number of 'quick wins' you can incorporate into your website design which can have an immediate effect.
1. Use Calls-to-Action (CTAs)
Calls-to-action are buttons used on your websites and landing pages to guide visitors towards your conversion goal or additional content. Any website used to generate leads needs CTAs. We recommend including them on your blog (see ours below!) to assist your readers in finding further content which is relevant and useful for the blog topic. 

2. Use Expertly Designed Forms
A form on a website may sound like standard practice but a well-designed form is crucial for conversion and one of the best website tips we can give for improving conversions. The form needs to be well designed and its length (the number of required fields) linked to the quality of the offer which you are providing in return for completing the form. Your forms should also be placed strategically on your website. Your website design should include forms on your blog, alongside downloadable content offers, on your homepage, and on your 'contact us' page. You might also want forms on other key pages where a visitor may make a decision such as on your testimonials or services page. Each form will have its own conversion rate and understanding the different rates can be the responsibility of your marketer. Combined, all of the forms together will give you an overall website conversion rate.

3. Use Landing and Thank You Pages
An expertly designed website will include the use of landing pages and thank you pages. Landing pages often contain a downloadable offer and a form as mentioned above. These can be promoted through social media and email marketing. Thank you pages are the pages website visitors go to once they have completed the form on a landing page. When designing a web landing page, remove distractions and focus on the offer and the form. On the thank you page, you want to ensure visitors can continue navigating your website.
The Results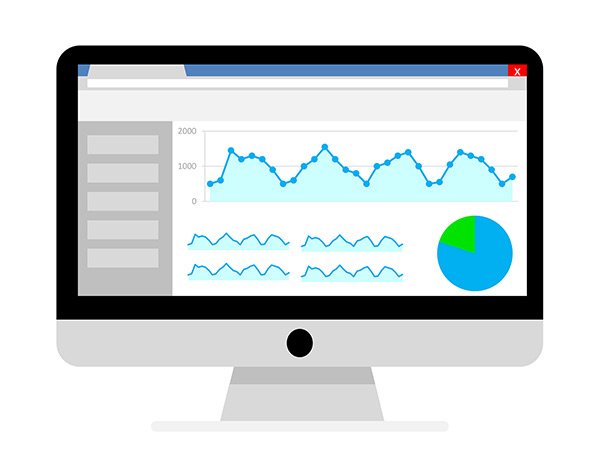 Let us go back to our original figures and look at how using the combined approach can impact on lead figures. The original figures in our illustration are:
"1000 visitors x 3% conversion = 30 leads"
a) Increasing Website Visitors Only
2000 visitors x 3% conversion = 60 leads
b) Increasing Website Conversion Only
1000 visitors x 5% conversion = 50 leads
a + b) Increasing Website Visitors & Conversion Rate
2000 visitors x 5% conversion = 100 leads
As these figures illustrate that the best results will be achieved through a combined approach of increasing website visitors and using your website design to improve conversion rates. Implementing these effective lead generation techniques together is the best way to turn your website into a lead generation machine.