Looking for tips on how to improve your website and grow your accountancy business?
When it comes to online lead generation, first impressions count.
Research reveals it only takes a visitor 10 seconds to decide if they like your website, otherwise they'll exit back to Google. It's therefore vital that you stand out from your competitors to make sure visitors stay on your page so they can be converted to leads.
70% of accountants agree that websites are useful in helping them attract new clients, so having a great website is key to any business growth strategy.
With this in mind, here are five of the best website tips for accountants which can help increase your lead generation and accelerate your business growth.
#1. Survey Your Customers for Opinions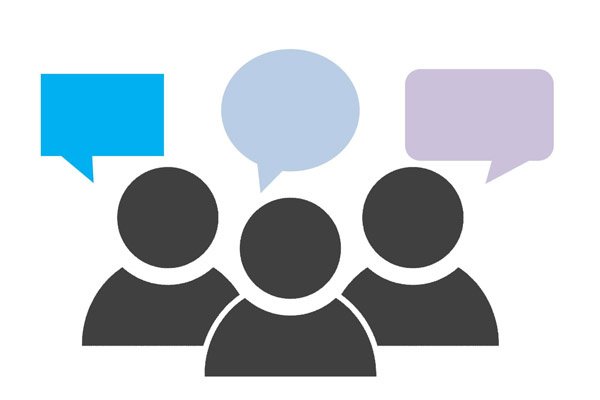 A great website meets the needs of your customers in design, content, and usability.
But how do you know if your website is meeting your customer's needs?
The best way is to simply ask!
Asking via a survey can help you tailor the design of your website specifically for your customers' needs. A survey is also an excellent way of reconnecting with your old customers and reminding them of your services, especially in the run up to a new website launch. It can also improve customer satisfaction, showing that your company cares about and values your customer's opinions.
There are many great, cost-effective survey tools that you can use; one of the best is Survey Monkey. Following feedback, you may find, for example, that your customers do not go to your website to digest the latest business news, yet you still have this news feed on your homepage. You could use this knowledge to replace this news with a downloadable eBook designed to generate leads instead.
This approach might be a little different to the way you have done things before. That said, it's a great way to turn your website into your best 24-hour salesperson.
#2. Improve Your Search Engine Optimisation (SEO)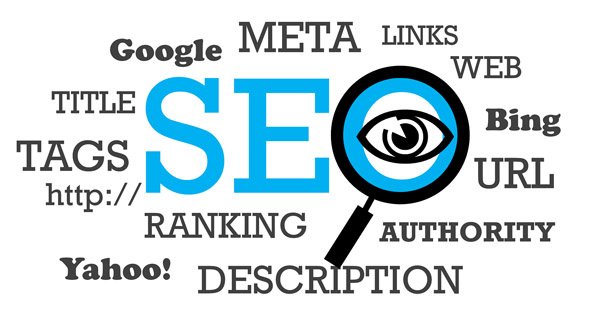 SEO is the process of optimising your website to rank higher on Google's search engine results page (SERP) to increase the chance of your business being found by potential customers. It's vital for any business to appear on the first page of Google's SERP, as only 10% of people click to the second page. Let's quickly look at the basics of SEO:
Keyword Research – Having your website optimised around a keyword is the first step in being found on Google. Keyword research is the most important aspect of SEO as this will help you to understand the keywords that people are searching for to find your services online. In a competitive internet landscape, do not waste resource on trying to rank for 'Best Accountant', instead focus on more niche, long-tail keywords such as 'where can I find an accountant in Cheshire?'. These will have less competition and give you the best chance of securing a top spot on Google's SERP. Tools such as Google Keywords Tool or the HubSpot SEO Tools will help you establish what your potential customers are searching for when looking for your services online.

On Page SEO – We know the accountancy sector is a competitive market so it's important to ensure that each element that makes up your website is well optimised too. This means having optimised content, internal links, URLs, headlines, page titles, and meta descriptions – these elements will increase where you appear on results pages. Nibbler is a great way to test how good your website is, and what you can do to improve it.

Web Page Content – The keyword research phase is carried out to help you identify the type of content you should include on your website. If you specialise in specific sectors, it would be worthwhile setting up different sector pages to explain which services you offer. These pages should be optimised for keywords to boost rankings.
#3. Make Your Website Responsive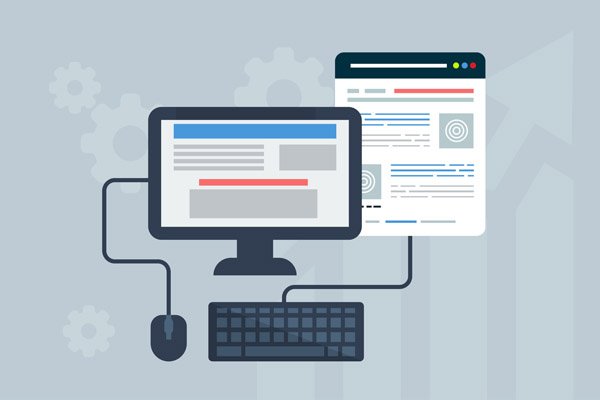 Simply put, responsive web design means that your website is compatible and fully-functional across multiple platforms with different sized screens, from the standard desktop computer to mobile screens and tablet devices.
According to Google, 61% of users are unlikely to return to a mobile site that they had problems accessing, and will visit a competitor's site instead. This statistic is not one that you want your business to be a part of, which is why having a responsive website is vital.
Not only are your potential customers judging you, but search engines are too. Google considers user experience as part of its ranking process, so not having a mobile-responsive site can also negatively affect your page rankings. In 2018, it is simply unrealistic to hope to achieve results online if your site is not responsive.
#4: Simplify Your Navigation
The navigation bar is one of the most important elements on your website.
A navigation menu is a place on each page where links to other pages on your website are displayed. It's where the journey for visitors begins and is the place where they decide which page they are going to navigate to next.
Having a clear and intuitive navigation menu is going to be the difference between a visitor landing on your page and staying there or landing and immediately leaving because it was too unclear for them to understand. Google also uses how long people stay on your website as part of their ranking process, which is also known as dwell time. The higher your dwell time and the lower your bounce rate, which measures how many people immediately click off from your site, the higher your website ranks.
Here are a few tips for a successful navigation menu:
Choosing what pages to include on your navigation menu depends on your business requirements and overall website, but we recommend to include the following as a starting point:
Homepage
About Us
Contact Us
Blog
#5. Include Calls-to-Action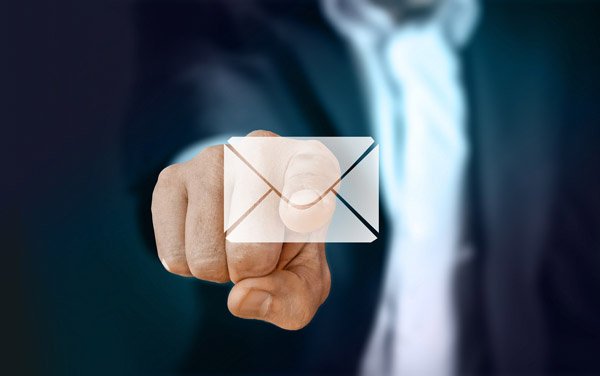 Calls-to-action (CTAs) are the 'secret ingredient' to driving people to your offers. If your CTAs aren't effective at engaging people and persuading them to the click, then it makes the offer useless. A CTA is an image or line of text that quite literally asks a visitor, lead or customer to 'call' or take 'action' on something. HubSpot offers a very useful CTA checklist which you can use to help you get started.
CTAs can be used on web pages, emails, social media, and pretty much anywhere you can market your services. In a world where every business is fighting for the attention of customers, it's critical that prospects choose your offer over your competitors.
Remember, CTAs do best above the fold on a website; this is the space where your web page is viewable to the user without the need for them to scroll down. You also need to make sure that you have some analysis on your CTAs so that you can find what works, what doesn't and then improve.
That's It!
These are the five top website tips for accountants that you can use to help grow your business and generate leads online.
Now that you know more about the best website tips for lead generation, it's time to put them into practice for your accountancy business.
Do you want to find out more about business growth? Download our guide: 5 Ways To Grow Your Business.
If you'd like to have a chat about how your website can be improved and properly optimised for Google, book a free Marketing Assessment with one of our team today.