Bad on-site and off-site SEO can have both a negative impact on your search visibility and user experience.
However, some really quick fixes could be the answer to your woes.
Even if you're unfamiliar with the best practices for SEO, or you're busy and don't have a lot of time to devote to the issue, you can help your overall online strategy by conducting a mini SEO health check.
Here are three issues you can easily correct...
1. Broken Links and Dodgy Redirects
Many marketers are afraid of technical SEO fixes because they are often site-wide problems (as opposed to individual page issues) and can take technical know-how to uncover. But, many of these technical issues aren't as intimidating as they seem.
Let's talk about broken links and dodgy redirects. It's only natural that, as your business and content marketing efforts grow, your website will too. As such, it can be hard to keep track of links you create on your pages to missing URLs, which come up as 404 pages.
Fixing broken links, also known as 404s, is easy. You just need to use SEMrush or a similar tool to conduct an audit and it'll flag broken links. You can then manually correct them by amending the link to the correct (unbroken) link, removing the link entirely, or redirecting the link.
Why are 404s not good for business? If you have multiple broken links on high-traffic pages, then your website may slip down the rankings and Google will ignore those links entirely. If you set up redirects (301s and 302s) to pages that aren't relevant, then this will harm link equity too.
Many people fear that implementing valid redirects will cause your website to lose rank in Google, but this is no longer the case. In February 2016, Google's John Mueller announced that PageRank isn't lost when you redirect pages using 301 (permanent) or 302 (temporary) redirects when moving from HTTP to HTTPS sites. Losing rank used to be the risk of redirects. But, since Google has been encouraging websites to move from unsecured to secured networks (the S part in HTTPS signifies a secure network), the Search Engine giant has given the green light to redirects, saying that these will not hurt rankings.
Ideally, when you redirect your pages using 301 or 302 redirects, you'll create an exact copy of that page with only a URL change in order not to lose traffic. Permanent 301s are usually recommended over 302s.
It's advised to redirect your links from [domain]/year/month/post-name.html (or any variation) to something more simple such as [domain]/post-name/.
Faulty redirect and broken link checks should be part of your monthly or weekly site audit process. Some content management systems (CMS) can help manage your redirects for you, saving you a lot of time and hassle.
2. Missing or Unoptimised Metadata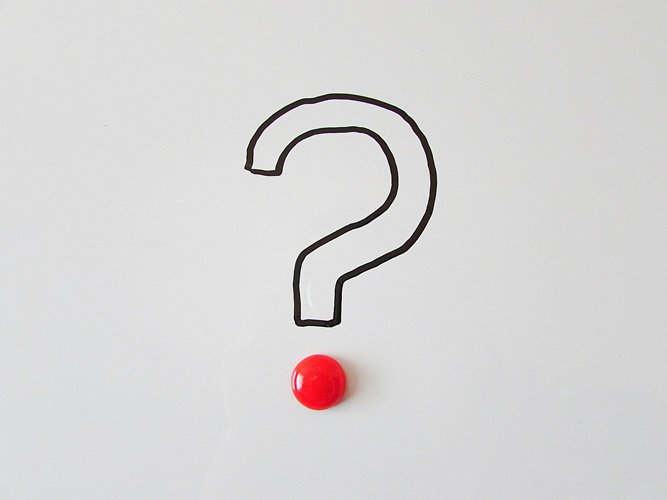 Metadata simply refer to your title tags and descriptions. When you search on Google and see the blue title link and some text underneath: that's your metadata.
If you don't manually provide this information, Google will automatically pull through text from your web pages, which doesn't always portray the content on your website accurately.
Writing your own metadata offers you the opportunity to optimise with relevant keywords and make your pages sound as enticing as possible for potential users, boosting ranking opportunities and encouraging a higher click-through rate.
A whopping 34% of web pages have missing meta descriptions – make sure your website isn't one of them.
Title Tags

How long are the best performing titles?
Some advice notes that 70 to 71 character titles perform best when keeping in mind display space on new devices. However, in reality, Google has been testing shorter character limits, and titles around 55 characters are better. This is because making your title 55 characters allow the entire title to be displayed on Google's search results.
Title issues are common, but the main problems include duplicate title tags, tags that are too long or too short, or title tags that are missing altogether.
To correct title tag problems, make sure that all of your pages have title tags. If they don't, add them. Each page needs a unique title tag; a quick SEO audit should flag any duplicates.
Meta Descriptions

Meta descriptions, the page summary under the title on the SERP, should be between 139 and 386 characters. If Google decides to display a date for your content, though, the characters in the date count against your limit, so keep this fact in mind when writing your meta descriptions.
Some content management systems flag pages that are missing this important data. HubSpot, for example, sets the meta description length and flags the page if they are missing or too long. For those not using HubSpot, you can use SEO audit software (such as SEMrush or Raven Tools) to crawl your website for issues. For WordPress users, the Yoast SEO Plugin lets you edit, implement, and check metadata.
Add a meta description to each page that is missing one and optimise your meta descriptions for keywords (add in your primary and secondary keywords where it feels natural), to ensure that Google sees that page as relevant.
A final note about metadata is that search engines value high-quality content, clean code, and a good URL structure for SEO best practice. Although metadata does impact search, it mostly impacts click-through rate, so use it as an advertisement for why someone should visit your page.
3. Broken Backlinks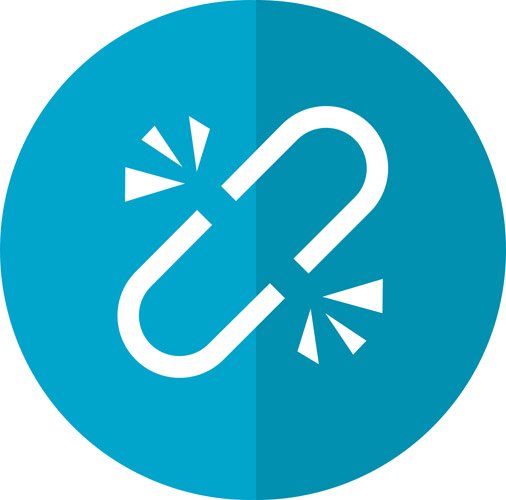 A backlink is an inbound hyperlink from another website that links to your content. Backlinks are important for SEO because they are seen as a 'vote of confidence' between websites, especially if the website linking to you has a higher Domain Authority (DA) than your own website.
You should be careful when migrating or relaunching your website, as it may have countless broken backlinks from other websites, which are links that used to have a correct URL but no longer do. However, this opportunity is perfect for recovering link equity as some of your most popular links may become 404s (to indicate they are missing). What that means for you is when someone clicks on a backlink, then they will be directed to a page of yours that used to exist but is no longer there, which ultimately loses site traffic for you – and potentially business.
To fix these backlink issues, Google Search Console, Moz, Majestic, or Ahrefs all have backlink checkers. If using the free Google Search Console, then you can review your top 404 errors, prioritising the top errors by broken backlinks.
Once you've identified your broken backlinks, create 301 redirects or, if the fault lies with the linker, contact the website directly to ask them to amend your link with the correct one. Furthermore, tools like Mention or Google Alerts can help you keep an eye on any unlinked mentions, so you can reach out for those extra, valuable backlinks.
Make sure broken backlinks don't go unnoticed because quality backlinks are one of the higher-importance factors when it comes to ranking in search.
Need More Comprehensive SEO Advice?
These quick fixes are not intended as a replacement for a full technical SEO audit. Instead, just like changing your car oil, this audit needs to be done regularly so that your website can run like a well-oiled machine.
For further advice on SEO fixes, and to receive a free audit of your own website, get in touch with a member of our team for a free Marketing and SEO Assessment today.
We'll take a look at your business and show you where you could be improving online and how this Manchester SEO Agency can help with that.