Are you based in or around Manchester?
Are you looking to grow your business?
Want to have more of a digital presence?
Then an SEO agency is for you.
If you seriously want to grow your business and get your website seen by more people, SEO should be at the top of your agenda. If you aren't optimising your site for those looking for businesses like yours, they'll find your competition before they find you. I'm sure I don't need to tell you why that can never happen if you have even the slightest ambitions of growing.
Let's get into why, whether you're based in and around Manchester or not, you need an SEO agency if you want to grow your business the right way...
1. SEO Will Grow Your Business
If you know anything about SEO, you'll know that, in this day and age, optimising your website for search engines is paramount to being found on places like Google.
Search engine optimisation can carry a number of connotations so let's clear it up once and for all. SEO is the process that ensures your site is healthy enough to comply with Google's algorithm. Sites with low SEO scores, according to Google's algorithm, don't stand a chance of getting noticed.
Places like Google are where today's search lives. This is the battlefield that you need to become a part of if you're going to compete with similar businesses, both local, national and international. If you aren't optimising your website for the terms your potential customers are searching for, you miss out on their business.
Essentially, an SEO agency will help you get seen on Google by more and more people. By attracting more visitors to your website, and setting up the right kind of pathways, you can generate more leads and, in turn, increase the number of customers - growing your business like never before.
Think about it - the last time you wanted to find a business to help solve your problem, what did you do? You probably Googled your problem to find an appropriate solution. How do we know this? Because that's what everyone does - including your potential customers! Next time they have a problem that you could solve, make sure your website is the one that pops up on their search engine results page.
2. We Can Give Your Business a Focus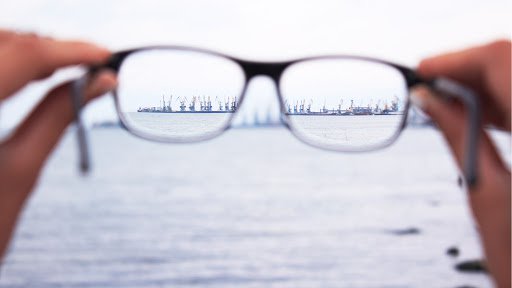 Bringing on an SEO agency, like us, does more for your business than just giving it increased exposure online.
We're a digital growth agency who specialises in SEO, content writing and design. What this means is that we concentrate on everything else around keeping your website in ship-shape for search engines. After all, what good is more traffic if you're not providing those visitors with what they want to see?
When you work with us, we don't just get you seen, we help shape your business into the kind of company that your potential customers are looking for. We take a look at your business goals and even take a closer look at your target customers.
Without bringing on an agency to do all that, whatever small SEO wins you might be able to gain for yourself will be effectively worthless. Simply put, this is because you won't be able to produce all the necessary assets to support your SEO work and convert whatever increase in website visitors you might see into leads for your business.
Any good SEO agency will not only increase your online visibility but also help to generate leads from those new visitors on your website. Don't limit your thinking in just how much of an impact an SEO agency can have on your business.
3. You're Recruiting the Experts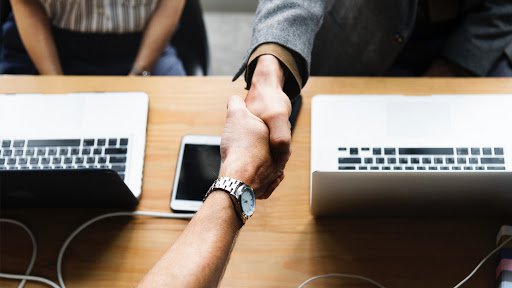 Right now, you might be thinking, "great, I need to get involved in SEO, but why do I need an agency to do that for me?". Yes, there are certain SEO practices you can do on your own. If you're looking for some simple SEO tips to get you started, take a look at some of our blogs on the topic
At Digital Media Strem, we pride ourselves on the team we have at our disposal. Our in-house developer and content team are all SEO certified and make it their mission to ensure every page on your site is up to snuff.
To be able to ensure your site is ahead of the competition on search engines, you'll need to bring in a team of experts. Your business deserves nothing but the best and, to gain a competitive advantage, you shouldn't put your faith in anyone but those who are qualified to grow your business.
4. More Cost Effective Than You Think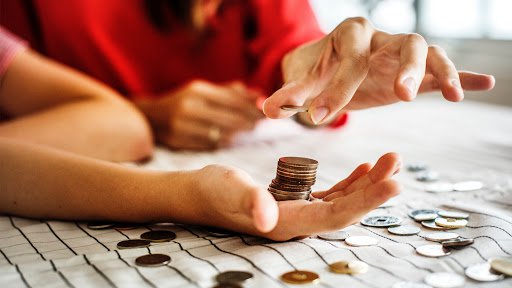 Now, a crack team of marketing, design, content and SEO experts might sound like an appealing asset to bring into your business to recruit but that can be very expensive, can't it?
Well, this doesn't have to be the case. In fact, if you were to recruit an in-house team with the expertise and know-how that we have to work on your business, it would cost you far more than if you outsourced.
By bringing in an agency, such as Digital Media Stream, and retaining our time, you gain access to experts when and where you need them with less commitment than if you hired your own staff to get your site working for you.
For example, if you were to hire your own marketing manager to oversee your SEO project, a content writer to execute the plan and a developer to put everything in place, you'll soon see your overheads rise significantly, and well before you ever see any return on your investment! That's not to mention the time it would take to hire all of these team members individually and train them up on your systems.
Recruiting an SEO agency eradicates this headache and comes out as more cost-effective. It's also more flexible to work with an agency on a retainer that suits your specific needs than employees who are locked into contracts inside your company. It's a no-brainer - if you want to recruit a team of experts to give your website an SEO boost, look for an agency.
5. We're Totally Digital!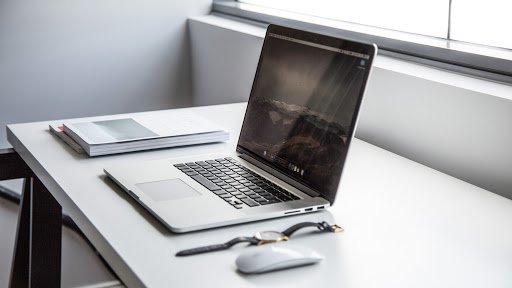 If you think that SEO sounds like the way you want to go to grow your business digitally, don't get put off by our location… let me explain.
As well as being an SEO agency in Manchester, we're also a digital growth agency. What this means is that we don't just take care of your SEO needs, we focus on growing your business wherever we can.
Being a digitally focused company doesn't just mean we have our finger on the pulse of the latest digital opportunities for your business, it means that everything we do is digital! Just take a look at our offices in Manchester - you'd be hard pressed to find a single sheet of paper in use.
What this means is that we aren't limited to the confines of our Manchester office and its surrounding areas - we're limited only by the furthest reaches of the internet. We have worked with companies far and wide, across the UK and beyond. So, if you think we're just a Manchester SEO agency, think again.
In fact, let's prove it. If you're worried you won't be able to pop by for a quick chat because our physical locations don't match up, why not set up a remote call with us today and see how we operate?
We don't just do this for our clients either, this is how we operate ourselves. In fact, our agency is working like never before - we're a remote working company! While we still have our central Manchester base in case you feel the need to stop by, we communicate with one another through the same systems we use for clients, meaning we can help your SEO from anywhere.
So, are you convinced?
It can often be a hard sell for people, so we understand if you're trepidatious. Digital growth can seem like a new frontier to conquer and it can be hard to comprehend the opportunity that lies in getting SEO right for your business.
If you're in this camp, book a call with us today with absolutely no commitment from yourself. What we'll do is take a look at your business and show you where you could be improving online and how this Manchester SEO Agency can help with that.
In 2018, Google oversaw over 2 trillion searches every single day. There's a digital revolution that has changed the way we find out about companies. Every day, more and more potential customers are searching for your solutions. Are you making yourself easy for them to find?