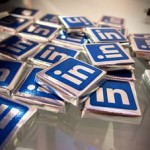 We follow people on Twitter at the touch of a button, and unfollow them at equal speed. Twitter, like its delivery method, is a series of short term engagements used to get messages across quickly, helping to adopt a continuous online presence in real time. But our LinkedIn profile (along with our Linkedin connections) is our professional identity, and once we 'connect' we rarely become unconnected, so why do we connect to strangers here as well? Which we do, a lot, sending invites to people we have never met and probably never will.
Should LinkedIn be different, kept for those we know and trust? LinkedIn was founded for professionals to connect to other professionals in order to:
increase their network of clients and potential clients.

act as a sort of dynamic online CV to help advance careers and link prospective employees to employers.

form a unique referral system helping business professionals link, with confidence, to other professionals in a mutual, but beneficial, exchange.
These fundamentals work if you know who you are linking to. Linking to people you don't know has often been frowned upon, but we all do it, often with successful outcomes too. The reason we connect to people we have never met and don't know is because of a word with a big future.
Possibility
Marketing basics say that if we don't talk to clients they won't know to use us and if we don't provide them with information, they won't know what we can offer. If we don't connect then there is no 'possibility', it becomes a 'definite' - a definite nothing. The more connections we have the more expansive our professional status, influence, opportunity and most importantly possibility - wherever it may take us.
As humans, connecting is second nature, yet from an early age we are exposed to massive contradictions too. We are told of stranger-danger and this mistrust can follow us through to our adult lives developing negative sociability. If we highlight two pieces of advice we give our daughters we see this oxymoron of humanity for what it is, confusing:
"You never know when you might bump into the man of your dreams...but remember, don't go talking to strangers"
With a better perception of our fellow humans each stranger becomes a potential friend too. For example, have a good look at your wife, husband or partner, they were total strangers at one point and now they are possibly the beating heart of our lives. Being social and talking to strangers makes us more interesting to more people, and this is true in our professional lives too.
A stranger in the office next door could be someone who can help fix your car and saving expense at the garage, they could also be the person who recommends you for promotion to your ideal position, a new golfing pal or maybe your future spouse.
If we can adopt a little more social interaction in our real world then doing so on LinkedIn can help develop our online professional network and its easier too, you don't have too look them in the eye, or endure awkward silence. You don't need to be clever or blunt, its just about interaction. Talking to strangers isn't always a bad thing, strangers are just people we don't know...yet.
Talking to strangers on LinkedIn can help gain new clients and suppliers, and the more connections you have, the better your chances of meeting the ones that could make all the difference to your business or your career.
Nevertheless, some still maintain the importance of being selective about who you connect with, in particular, only connecting to people you actually know. Because having too many connections might 'water down' the relevance of being connected and the ability to 'recommend' or 'introduce' a connection on LinkedIn to others that have a more stringent vetting process for their LinkedIn connections.
The bigger picture suggests little down side to connecting to strangers if we feel they may be useful, either now or in the future. Connecting with a stranger on LinkedIn and initiating a conversation is no different to doing so at a networking event, and once connected it means we have to be more interactive too, there's no point in inviting someone to connect with you, if you then ignore their connection when they accept.
Next time you are on LinkedIn, try connecting to a stranger, you never know where the possibility will take you. Being interactive will benefit your business, career, and social outlook, and whilst I'm not suggesting you should necessarily connect with everybody without a thought - or demonstrate a lack of common sense in public, or become pen pals with convicts - deciding not to connect to strangers at all can be limiting in today's interconnected world.