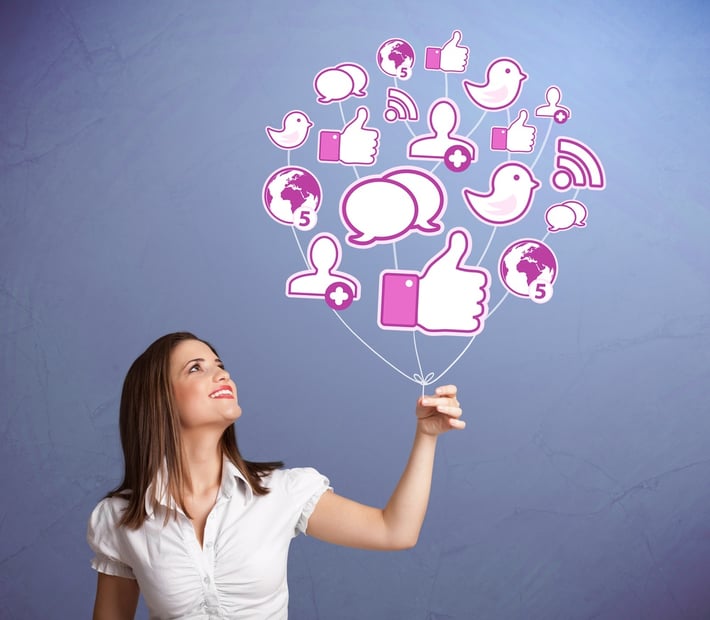 A successful social media agency requires a team of people with a variety of skills. Being savvy with Facebook or a regular Instagram user is a good start of course, but there are millions of people that can fill that position. Instead, the best social media agencies feature an array of creative and analytical roles, and we're listing the most prominent ones below.
Social Media Community Manager
The community manager is essentially the all-seeing-eye of the social media agency. They will make use of scheduling software (such as Sprout Social or Hootsuite) to manage the social media channels of the agency's clients. This includes responsibilities like responding to queries, scheduling and posting content, monitoring competitors and engaging with customers.
A Community Manager will also analyse detailed social reports that can tell them exactly what's working and, well, what isn't! It's important to know which posts have the highest reach, impressions, clicks or engagements so they can optimise future content and continue to improve.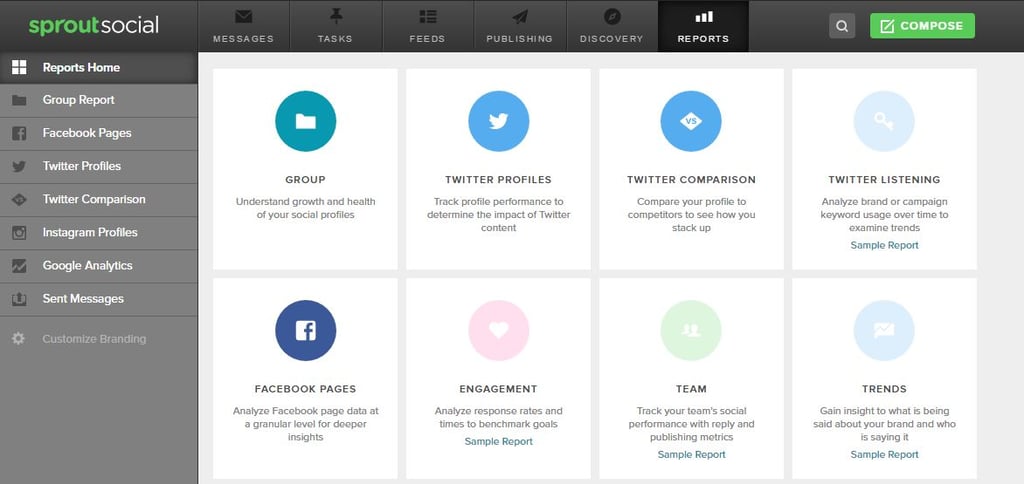 Their scheduling software (along with in-platform monitoring like Twitter's advanced search) will allow the community manager to keep track of the social activity of the clients' competitors. This is useful for a number of situations.
For example, if one competitor routinely gets complaints about their products on social media, this is a fantastic opportunity to reach out to complaining users with either a follow or a message. This outreach can lead to customers and is a valuable skill on the community manager's behalf.
The community manager is important to the inbound methodology in a number of ways. Social media is a fantastic tool to engage with your customers and increase brand awareness. This is great for both the attraction and delight phases of inbound marketing. Social is also a great outlet to share your content to thousands of potential visitors.
Then, you can take ideas for new content from social media, which is handy for when you want to attract a large volume of post reach from trending topics. Throw in the benefits social media provides to SEO and having a community manager becomes a key figure in your inbound marketing practices.
Content Writer
Having a blog is wonderful because it provides a regular outlet for you to publish educational and optimised content. Having a content creator aboard the agency ensures clients' blogs are ticking over with regular, relevant content.
They will also create blogs for the agency, too, and they often work closely with the community manager to make sure newer blogs are scheduled to be posted on social media in a timely fashion.
Their role doesn't end with blogs, though. They can also work on the following pieces of content in an effort to boost lead generation for clients:
Infographics

: These provide a display of information in an eye-catching, often artistic way. Infographics can be used to show industry stats in a more digestible fashion by pairing stats with images, charts and links. A popular infographic creation tool is Piktochart which features an easy to use "drag and drop" interface.

eBooks: An eBook can be time consuming to put together, but they're perfect for when you're after an in-depth collection of information on a specific topic. As an example, check out our 30 Lead Generation Tips.
White papers

: A white paper is similar in content to an eBook, albeit featuring a more formal address. White papers cut down on the stylisation of eBooks and usually include information such as statistics, industry projections and other such insights.

Website Copy

: Your website needs to be neat and presentable, and a content creator can help you with this. Creating excellent website copy is essential for visitors staying on your website. It involves drawing attention to key information about the company, making sure the site is easily navigable, and making efficient use of whitespace to make text easier to digest.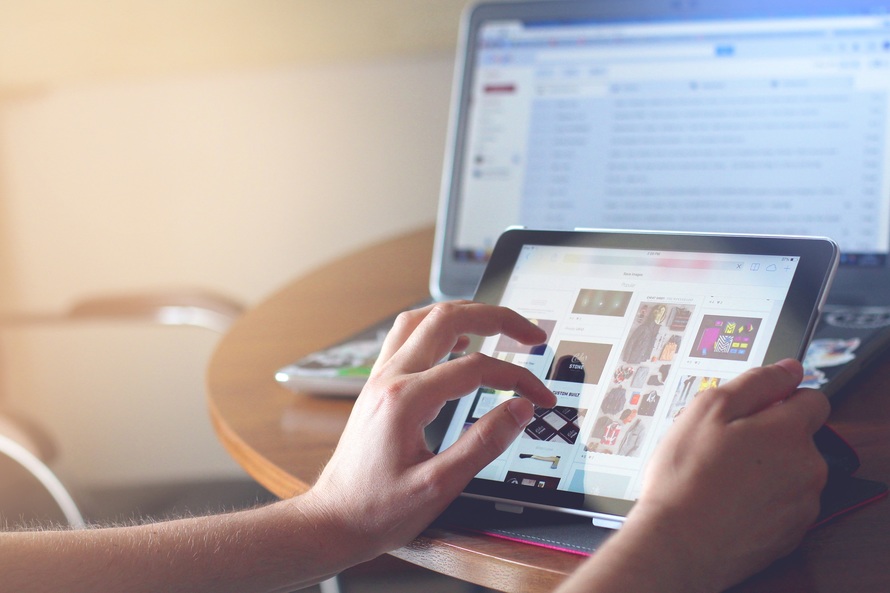 Having your content creator firing on all cylinders will provide huge benefits for SEO. Regular, relevant and varied content keeps your site visible to search engines which in turn makes it more likely for you to generate organic visitors.
SEO Specialist
Having a dedicated SEO specialist will help to increase organic visibility on search engines. If the client just needs their content optimising (as opposed to a full blown SEO campaign) this job can be handled by the content creator or even the community manager. However, most clients will want a dedicated SEO campaigns and so having an on-site specialist can provide expertise that other roles may not be able to fulfill.
Aside from content optimisation, SEO specialists can perform the following tasks:
Perform keyword research

to find industry appropriate long and short tail keywords that rank well.

Highlighting the best keywords for content creation

, usually those with a reasonable difficulty and a high search volume.

See what keywords competitors are ranking for

, and research how they're using those keywords, where it ranks them, and how you can use them better.

Use a site auditor tool

(such as Raven or Moz) to identify and fix issues with a client's SEO. This includes but is not limited to meta, image, link and semantic issues.
Monitoring analytics

to see if current SEO practices are bringing in visitors to the company website. On the flipside, the specialist is able to identify statistics that could be better and advise the company accordingly.
On-page SEO optimisation

will help your content to be as visible as possible. The aforementioned keyword research is a part of this process, as the focus keyword will determine what needs to be searched for the content to be found. On-page SEO also includes filling out search engine meta descriptions, aligning the page title with the focus keyword, setting meta tags and adding images and alt text to make content visible and more unique.
Link building

within your website to create a structure of internal links that serve to make the site more navigable and connected. Link building is great for SEO as it gives links more authority when it comes to search engine rankings.
Algorithm Monitoring

is important to get you ahead when there is an algorithm change to the search engines - changes can have a negative affect on SEO if not dealt with fast enough!
Paid Advertising Specialist
Advertising specialists are responsible for creating and implementing advertising campaigns for the company's clients. They'll be identifying which social channels and which types of advertising are best for a client (for example, banner ads, video, interactive pop-ups etc.)
A specialist in this field will be in control of the paid advertising budget and create, manage and analyse paid advertising for both Social Media and search engines. These campaigns can help drive traffic to your website, and increase engagement on social profiles. They are usually paid on a CPC (cost-per-click) basis or CMP (cost-per-thousand-impressions).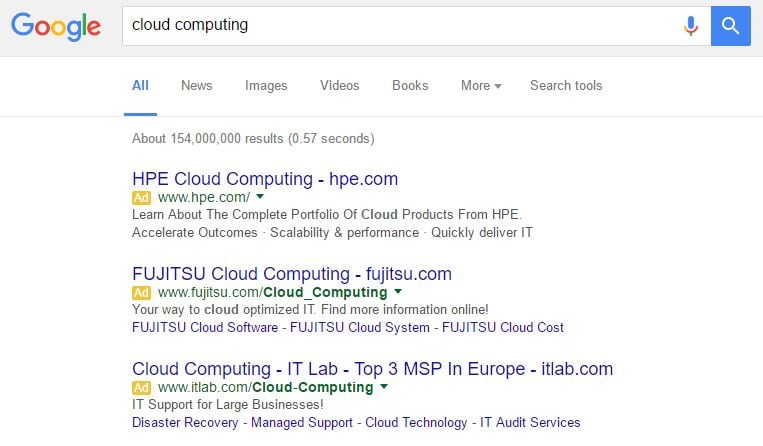 Paid advertising is a popular return-on-investment solution now that organic reach on social and search engines becomes increasingly difficult and competitive. Having someone reliable and experienced in this position can greatly help clients who struggle with organic visits, as paid visits get people on-site and if they've arrived through a transactional search, there's a greater chance they're looking to buy.
Digital Marketing Manager
The digital marketing manager (DMM) serves as an account manager; the person in the middle who ties together the work of all other roles within the agency. They will work closely with clients to assess their goals, and go on to create campaigns based on them. They will liaise with the content writer, community manager, SEO specialist and the paid advertising specialist.
This is done to ensure the company's employees are all on the same page so their work is easier to manage and done in a reasonable timeframe. Progress and results of the campaign will in turn be reported to the DMM. You can think of the DMM as, essentially, the glue that holds everything together. Without a defined Digital Marketing Mangament role, the campaigns / workplace could become disorganised and disjointed.
It will often be the DMM's responsibility to collate the results of the campaigns and deliver these back to either client services, or to the clients themselves. They will share what's working, what isn't, suggest improvements for future campaigns.
Social Media agencies cover a wide variety of bases to help their clients' campaigns, and this introduction to a Social Media Agency is in no way exhaustive! If you're on the lookout for a social media agency, check their credentials via their blog, LinkedIn page and other social platforms. It's also worth measuring their cost effectiveness (are they the right price for the size of your business?), and scheduling a call to get to know them.