It's a digital-age old problem, one as old as inbound itself; where generating traffic and leads is as easy as tickling for trout in the time before the industrial revolution. But what if you are actually fishing for salmon?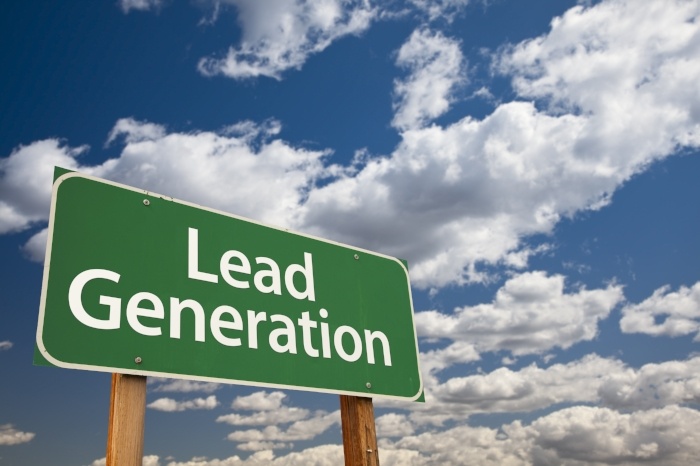 How do you need to change your B2B lead generation marketing to attract the right leads and do you need to change your inbound marketing plan?

Having lots of leads is great, but if they aren't buying your product or they aren't representative of your target market, then you end up spending your inbound marketing bucks on some very expensive harassment.

Here are three reasons your lead generation isn't generating the right leads:

I don't know what a qualified lead is
Have you reevaluated what your prospect actually looks like? An efficient sales funnel has metrics that are important in evaluating whether your marketing campaign is working or not. Part of that sales funnel is employing the right targeted keywords to ensure that you are reaching better qualified prospects and they are finding you. Sometimes employing long-tailed keywords can help.

No lead capture in place
Have you ever wondered if you are reaching your target audience? One way is offering something to capture their data, not their credit card (well, not just yet eh?), but their email address and maybe some other targeted info essential for your business, like their name, business, location and size. Offer them an eBook or whitepaper and send them to a landing page where you can monitor where they came from.

Failure to monitor and analyse metrics
Einstein once said that the definition of insanity was doing the same thing over and over again and expecting different results. Is your lead generation working? How do you know if you aren't tracking, monitoring, analysing and amending your key metrics. There is nothing wrong in tweaking your keywords or content in order to attract better quality leads. If it isn't working you need to change it.

These three mistakes will cost you money, waste time, clog up resources and add to the friction that already exists between your sales and marketing departments.

Attracting the right leads through inbound marketing

It might be time for you to return to the basics of attracting the right leads. Returning to your buyer personas, landing pages and perhaps make contact with your sales department.

Buyer Persona
You should have a fairly good idea of who is buying your product and between the MD, Marketing, sales managers and customer service a good buyer persona can be constructed.

Without an effective buyer persona, creating effective and engaging content isn't possible. Content needs to be written with their exact target in mind; what they are looking for, what interests them and what will ultimately make them purchase.

Strategising your content is essential for this and producing buyer personas for the whole company, (not just sales) will help you understand what makes your preferred customer tick. It helps identify how to communicate with your customer and how to remove their obstacles to purchase.

Getting these aspects of the buyer persona right helps marketing generate the right kind of leads instead of aiming content and netting the wrong kinds of lead that don't purchase and result in wasted time and effort.

Landing pages and forms
Inbound marketing relies on a website having the right kinds of forms that prompt your prospects to fill in their information. And while this means ensuring that you have content worthy enough for leads to download, it also means ensuring you create the right kind of landing pages designed to lure the right kinds of leads.

Ensure that your form fields are kept to a minimum but also retain the essential information you require. For generating B2B campaigns the email your target provides can be a key indicator on their readiness to purchase or their intentions.

A business email is often a better sign than a personal email address (which might well be a competitor trying to hide where they work). Be aware also of fake email addresses designed to promote spam.

Having a clear eye on what kind of email addresses are coming in can help you better qualify your leads and weed out the unqualified ones.

More useful still though is adding a further field to your form; usually one that is clearly indicative of your buyer persona's business but not obvious to others.

Communicate with sales
Cross department liaison is the key to ensuring your buyer persona is right. In other words, sales alignment. But having regular meetings with other departments also helps ensure effective tracking and monitor and will trigger the right amendments to your content offering.

List creation
The final step in keeping your leads quality is getting rid of all the ones that aren't of any value. Using the information from the forms in your landing pages you can quickly create lists that qualify or disqualify your contacts.

Using smart lists to delete and/or separate any contacts not matching your criteria can help automate this process, it is still advisable to manually review that list too, because there are still too many ways in which your forms can be compromised through bad or fake information.

---