Each year marketers face new challenges in reaching their target market, whether it be organic reach plummeting on social media, ever changing SEO algorithms or more recently the rising use of ad-blockers. Below I'm going to outline just what they are and how they affect your marketing campaigns.
What is Ad-Block Software?
Ad-blockers are extensions that can be downloaded and applied to the browser. Their purpose is to block any and all advertisements a user would normally see. This goes for any pop-ups, static and animated advertisements, social media adverts and even those which are embedded in YouTube videos. However, most will give the user the option to be able to see certain non-intrusive ads, like those found on search engine results.
According to PageFair, global ad-blocker usage grew by a staggering 41% in 2015 compared to the previous year. In the UK, there was a meteoric rise of 82%. Perhaps most alarmingly of all, however, is that ad-blocking cost publishers an estimated $22 billion in 2015.
The Rise of Ad-Blocking
We shouldn't need to pose the question of why ad-blocking has become so popular. Many people simply do not want to deal with ads that could be intrusive, distracting or even have the potential to unleash malicious software onto your machine. Not all ads are as targeted as they should be and this creates a lot of irrelevant ads bombarding the online user. 73% of ad-block users have cited using the software simply because they find that ads are interruptive. Clearly there's far too much fluff and most importantly, users are not seeing the ads that they want to see.
The image below shows the home page of the Manchester Evening News. The first image with ads, then the second image with the ads removed by an ad-blocker. The results are clear!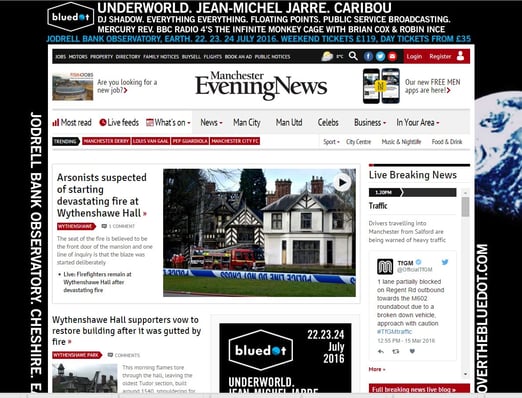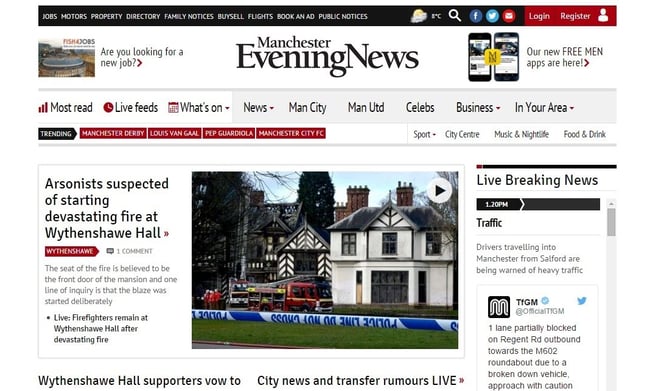 Have a think about why customers like to visit their favourite shops. Perhaps they like to browse idly or even strike up a conversation with the owners or employees. This interactivity makes the sale phase much more comfortable, meaning the customer will leave satisfied and likely come back as a regular. Compare this to an advertisement found on any webpage. They rarely try to meaningfully interact with you, and sometimes resort to obnoxious visuals to grab your attention. There's also a lack of trust with advertisements like this.
It's very possible to not know where exactly you'll land if you decide to click, especially if you don't recognise the brand. Especially now some advertisers appear to resorting to the unethical practices of using false attention grabbing headlines to entice users to click links only to discover that they aren't reading or on the pages they would have expected. A practice commonly known as "clickbait".
We live in a time where governments and large corporations are attempting to seize greater control over the internet. The UK's "Snooper's Charter" is looking to keep a record of everyone's entire browser history. Over in the USA, Apple and the FBI are in a spat over privacy. This sudden interest in our internet sessions is yet another reason why many will use ad-blockers; anonymity on the internet is a cherished thing.

Consider that ads can also slow down the loading of webpages. This is especially noticeable on ads with auto-play videos embedded in them, or ads with any kind of animation. On lower end devices, such ads will impact framerate which can bring load times for the web page to a crawl. The same can be said for those 30 second adverts that play before every other YouTube video. You can even set ad-blockers to hide ads that show up on search engines, and on social networks.
A recent report presented that users who block ads are more likely to be tech savvy, and should be considered valuable potential leads. While these people may not be quick wins, it's possible to target them through a more inbound approach. If your potential leads are likely to use ad-blocking software, what are the alternatives that will allow you to advertise your products to them?
A different approach to Marketing
You're likely going to be dealing with more than a few potential leads who use ad-blocking software and even those who don't are turning off to traditional, attention grabbing ads. Instead of publishing ads and hoping you get the leads, it's time to start being more proactive in your efforts; the leads won't go to you unless you first make your way to them.
Inbound Marketing will help you reach users, including those who use Ad-Block over time. While paid advertising on Google or Social Media is a part of inbound methodology (shown below), it's foundation is about attracting, converting and closing customers by producing educational, informative content and offers that the reader will want to click on.
Inbound Marketing activities such as content creation writing and promoting blog post content about your company is a fantastic way to direct traffic to your website. Answer your target customers questions and address their needs. By sharing your post on social media with relevant hashtags you'll attract users who are interested in your educational content.
Speaking of Social Media, you should always be listening to your current and potential customers online and reaching out to those who might be interested in your products or services. Ad-blocking software blocks paid advertising on social media too, so social listening is a great way to be visible on Social Media to those who are blocking your ads.
An article on the Huffington Post written by Brian Hughes suggests using in-image ads as an effective way of getting round ad-blockers:
"The reason in-image ads can be very effective lies in the general acceptance of images within articles and general content. Essentially, audiences won't suffer from coerced ads, but will feel, especially with the presence of various in-image advertisement software that match the images to specific content. This, in turn, creates a more natural experience, even if ultimately the user is exposed to an ad."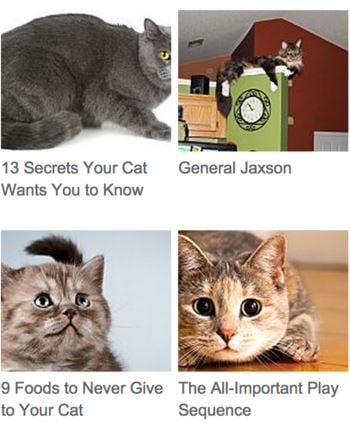 For more examples of how in-image advertising can work for you, check out GumGum's eye-opening gallery featuring their design history.
You should also be running a precise SEO campaign to organically reach leads on search engines like Google. This way, your business will rank highly on the results page without the need for adwords. Read our keyword research blog to begin with the basics of SEO.
For more information on the Inbound Marketing methodology and how it can help you reach potential customers, read our page on 'What is Inbound Marketing?'.
It seems that ad-blocking is here to stay. Now's the time to ensure you put in place solid Inbound Marketing practices that will help you reach more users, convert them into leads and close those leads into customers - including those using ad-blocking software!