If you're a recruiter wanting to prove your worth in the industry, then look no further - this is the only blog post you'll ever need!
While your recruiting counterparts source candidates who seek various job offerings, there is a way you can stand out from the crowd... The answer lies in target passive talent as part of your recruitment marketing plan.
When we talk about passive talent, we are referring to candidates who are not actively looking for a new job - most likely because they're content with their current employer. However, these candidates are willing to indulge in a career move if the presented opportunity is better than the one they have.
Don't dismiss passive candidates as a lost cause.
However, due to their nature, sourcing passive candidates is a highly valued skill across the recruitment industry. Demonstrate your expertise in sourcing this passive potential and you're well on your way to becoming a great recruiter - and, if you can do it, it's safe to say you're in the right industry.
So, whether you're fresh on the recruitment block or packing the all the experience in the world, this blog will teach you how to source passive candidates with nine recruitment techniques you can use to pluck out even the most elusive, passive talent on the market.
1. Forage the Candidate Database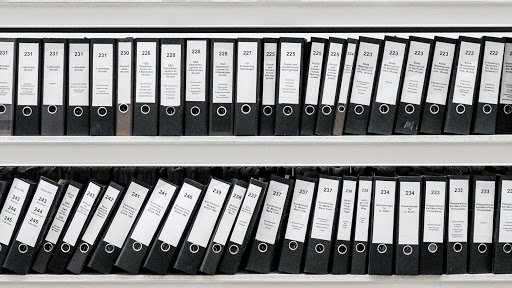 There's an old saying that goes: "What you are looking for can sometimes be right in front of you". By this, we mean your existing candidate contact database.
Now, this mainly applies to recruiters who have spent some time in the industry, building up contacts from potential candidates they sourced, but perhaps had no luck in placing them
It turns out that some of these existing candidates in your database, who were once actively searching for a new job offer, are now part of the passive talent pool. More likely than not, if presented with the right opportunity, these candidates could be persuaded to hop careers.
So, before you even begin to scour the internet for highly-skilled candidates, consider the existing contact database already at your disposal. What's more, not only will you save time and resources, the candidate will be open to speaking with you since you have dealt with them before. That is to say, in your last interaction, you provided a great candidate experience.
2. Targeted Social Media
As a constantly growing trend, it's estimated that social media will have 3.02 billion users by 2021. With so many users across a variety of different platforms, social media is the hunting ground for the hungry recruiter and an extremely valuable way to source passive candidates.
Here, we have compiled four social media techniques that recruiters can utilise to source the best passive candidates on the market:
Instagram: Create engaging and shareable content that demonstrates your brand message. Original content creation has become more vital than ever when competing for attention.
LinkedIn: Build your network before you need it. Nurturing and building relationships with passive talent takes time. Refrain from sending direct messages straight away. Publish valuable content to engage and interact with passive candidates. (see point above).
Facebook: Optimise your Facebook search parameters to best suit the job offer your placing when searching for passive talent. Unlike LinkedIn, Facebook can be useful for gauging cultural fit.
Twitter: This social platform offers less competition with only 52% of recruiters saying they used Twitter for recruitment purposes. Nonetheless, optimise your job postings, use the right hashtags, and encourage passive candidates to engage with your content.
Candidates live their lives on social media these days and, if you aren't using social to source passive candidates, you're missing out on a gold mine of placement opportunities. Don't forget, social media is just one element of a successful marketing strategy for recruiters.
3. Trust in Employee Referrals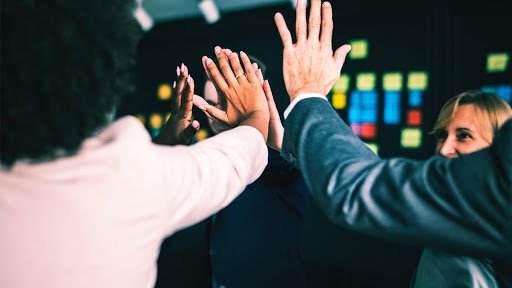 When it comes to sourcing passive talent for recruitment agencies, employee referrals are the recruiter's playground. The recruitment industry continues to see a rise in high referral rates because referrals offer a variety of advantages a normal candidate search does not. This includes better candidate quality and being able to source talent in the wider candidate pool as explained by SmartRecruiters.
However, recruitment agencies can their leverage their referral strategies with a few techniques that allow their own recruiters to source passive candidates.
Recruitment agencies should encourage their employees to contribute to word-of-mouth and personal recommendations. This is not only a powerful marketing strategy but it is also a low-cost method. Agencies should offer incentives within their referral programmes to encourage the workforce to do so. Happy employees are more likely to share their experiences and brand culture.
4. Go Where the Portfolio Is
Online portfolios and work sample websites can be a haven for recruiters to source passive candidates. The advantages of online portfolios mean the recruiter can actually see the potential candidate's work before making a decision, if the candidate is best suited for the position they are trying to fill.
This works particularly well when recruiters are sourcing potential candidates for creative roles such as developers, illustrators, and graphic designers. Recruiters should search online platforms like Behance and Dribble to find the most talented individuals for their career opportunities.
Recruiters should not limit this recruitment technique to sourcing creative individuals only. A variety of passive professionals exist on portfolio websites where they have a consistent, online record of their accomplishments.
5. Branding Does Matter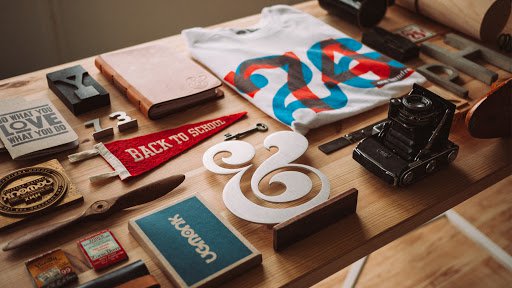 It's no secret, branding matters. Probably more so than ever before. Professionals are now making career decisions based on how well a company brands itself, with such values like reputation and company culture - and these very values attract passive talent like no others.
A recruiter should leverage top employer review websites like GlassDoor and Indeed. These sites offer in-depth and accurate information through reviews and ratings that promote a company's reputation and culture.
The recruiter should use the information to help promote a job offer. Passive candidates are willing to switch careers if a company promotes its values and demonstrates that it appreciates its employees. It's this in-depth information that can gives recruiters the upper hand in sourcing passive talent.
6. Personalisation
By no means is this recruitment technique new but its one that continues to evolve and stay relevant for sourcing passive candidates.
Personalisation can be a deal-breaker when it comes to a passive candidate choosing, or not choosing, to interact with a recruiter. This means recruiters need to find a way to 'sell' their opportunity that makes the candidate care.
Personalisation should start with building a candidate persona (a semi-fictional representation of your ideal candidate). Creating a persona makes sure you're targeting the right candidate audience.
From there, recruiters can individually personalise their outreach techniques to capture a few points that highlight why the candidate would be willing to have a career discussion. This includes communication over personalised emails, direct messages on social media platforms, and any face-to-face meetings between candidate and recruiter (more on this in point 7).
Remember, as a recruiter you're trying to sell the job offer to the passive candidate.
7. Meet Them in Person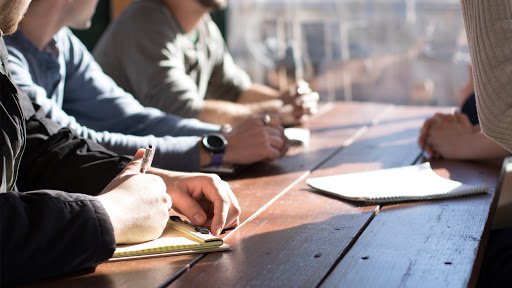 Even in the era of the internet and social media, there is still nothing better than actually meeting someone in person. This recruitment technique is one of the best ways to connect with passive candidates. As a recruiter, being in the same room and connecting with candidates builds trust and rapport.
There are many events a recruiter can source such passive talent which includes job and career fairs, conferences, candidate meet-ups, campus events, and panel discussions.
A recruiter should leverage leading event websites like Eventbrite and Billetto to find relevant events where passive candidates attend. These event sites also allow you to see who is attending. A recruiter should learn about the candidate beforehand so the conversation will flow easier when recruiter and candidate are connected.
Meeting passive candidates in person also gives the recruiter a better chance to find out if the candidate is interested in a new job. When connecting with the candidate, a recruiter should focus on what they want and should decide if they can offer them a job that matches their aspirations.
8. Produce Top Quality Job Postings
Another great recruitment technique to source high-quality, passive candidates is the creation of top quality job postings. Some outdated methods include mentioning what skills and experience are required of the must-haves. To truly source passive talent, job postings should focus on the candidate more than the company.
By following these five tips, your job postings will be reeling-in the best passive candidates for the job.
Tell a story: Your candidates are drawn to stories, so tell them about the employer's story. Share their history and background, what are their goals, company culture, and mission.
Mention what the candidate will learn and do: The job posting should focus on what a candidate can do with what they have, instead of what they have.
Mention where the candidate can progress: Career progression is one of the biggest motivators for a passive candidate to switch careers. Demonstrate the roles in which the candidate can progress up too.
Think about the design: Visuals are some of the most important elements of your job post. Consider what images you will use, what works well, what does not. Make the posting attractive to the reader.
Mention salary: Job postings with a listed salary attract up to 30% more applicants.
9. Get Involved In the Conversation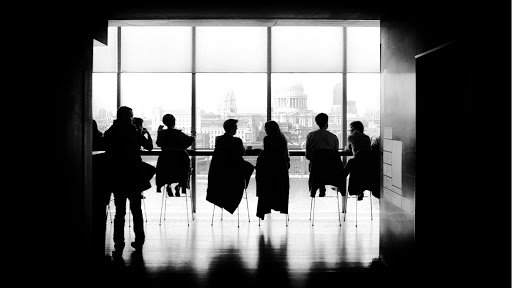 Whether it is online or offline, as a recruiter, making an effort to remain connected and engaged with professionals on social networks (see point 3) and networking events (see point 7) will help source passive candidates over long periods of time.
This recruitment technique requires the recruiter to be active on social channels like Quora and Yahoo Answers, ask relevant questions that encourage feedback and discussion. These platforms allow the recruiter to target certain individuals and groups of like-minded professionals.
The recruiter should also illustrate the brand's commitment to its industry that builds awareness and influence, qualities which prove attractive to passive candidates. A recruiter's associated activity and engagement will inevitably lead passive talent to the recruiter's social profiles
Points to take away…
There are possibly thousands upon thousands of passive candidates readily available to be snapped up by recruiters, however, knowing the techniques to source these potential professionals will keep you ahead in the recruiter game.
From online to offline, it's clear a recruiter must remain active, even for long periods of time, to source passive candidates in the wider talent pool.
By continuously following these 9 recruitment techniques, you will constantly evolve your skills on how to source passive candidates while proving a valuable employee to your recruitment agency.