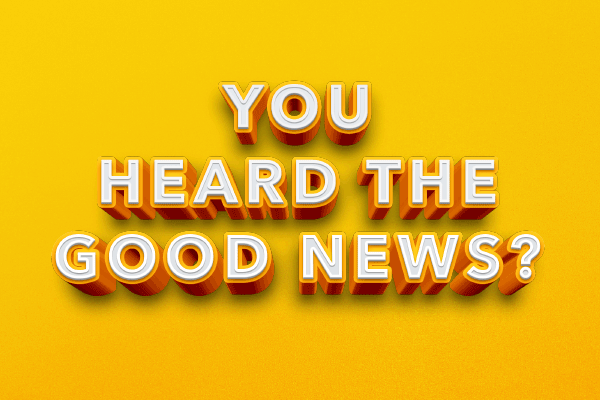 We're delighted to announce that we've reached Gold Tier status as a HubSpot Agency Partner!
1. What Does Gold Mean?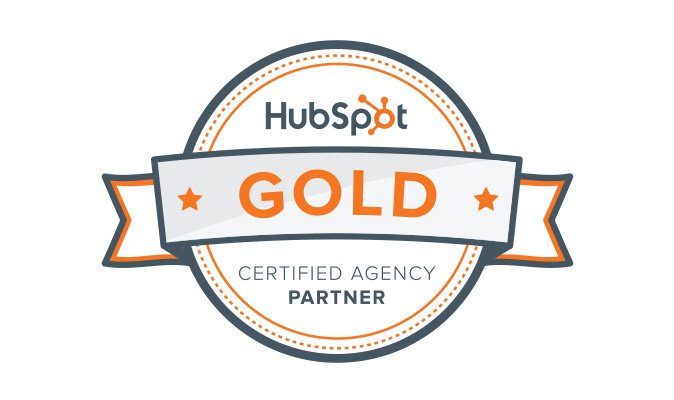 What exactly does HubSpot's Gold Partnership mean?
All HubSpot Agency Partners have a tier assigned to them, based on "a combination of metrics, looking at monthly sold and managed recurring revenue (MRR), retention, software engagement, and actual inbound marketing success."
HubSpot's Agency Partner Tiers Program is "designed to acknowledge those Agency Partners who have not only brought the inbound message to the most clients but also those who executed inbound services to the highest standards."
Getting to Gold is a testament to our strong partnership with HubSpot and our knowledge and expertise when it comes to delivering results for our clients via business growth.
2. Our Journey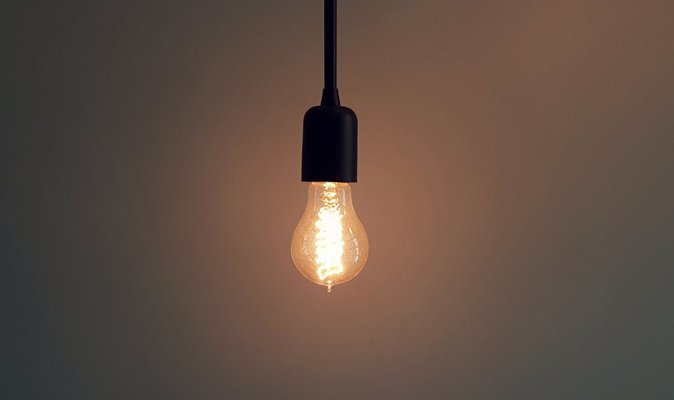 In the beginning, there was nothing. And then we said, "Let there be Light!"
Our Agency was launched in January 2017 by a management team with over 15 years of combined experience in working together to successfully grow businesses. Making the decision to become a HubSpot partner was an easy one. HubSpot leads the world in inbound, automation and service. Finding clients to take the plunge with us was the next, not as easy step.
Unlike some agencies who convert to HubSpot, we started from scratch. This allowed us to integrate the inbound methodology into every process right from recruitment, through to staff training and delivery.
Our Results
In the first month, we went live we only had 16 website visitors to shout about! Since then our inbound marketing experts have achieved average month-on-month growth visitor growth of 19%, with a more than respectable visitor-to-lead conversion rate of over 2%
Our team honed their skills on our our brand, delivering 3 new websites and content from scratch before we rolled out our tested methodologies to new clients.
So, we've come a long way on our journey and as a HubSpot Partner, we're fully committed to the inbound cause.
HubSpot shares our passion for placing the customer first. That's the spirit of inbound and, with HubSpot's new customer-centric flywheel, that has never been more evident!
Using this approach, combined with the inbound skills we've refined on our journey, we have developed into a completely customer-centric agency establishing long-term partnerships with clients by focusing on business growth and ROI.
3. The Luminati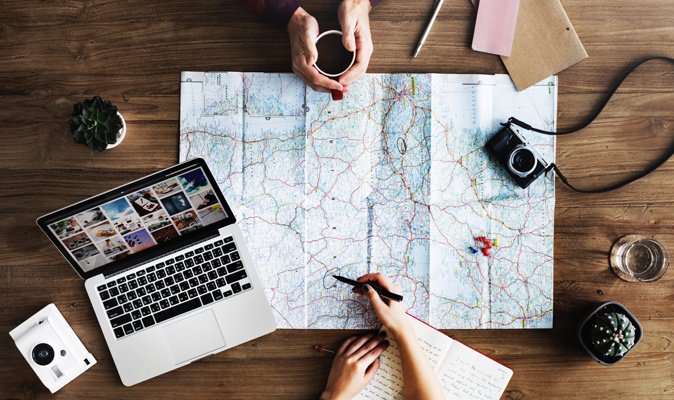 No, not the cult! That's just what we call our team.
From the get-go, we've practised what we've preached and our belief in inbound marketing has taken us from humble beginnings to a team of industry experts and a brand new central office at 1 St Peter's Square, Manchester.
The Luminati consists of our Management Team who steer the ship (Lee, Cheryl, Pete, Tim), our Content team who squirrel away to help your site gain visibility and generate leads (Anthony and Alex), our Technical & Design team who make your brand look and perform at its best (Pete and Jake), and our Sales Exec who preaches the word of DMS far and wide (Nick).
Along with our new Gold status, we are delighted to announce that we are recruiting for new members of the Digitals! Find out more about our new roles and the rest of the team on our website.
At DMS, we have an open door policy and our WeWork office is the perfect place to stop by for a coffee (or a beer), so come and see us soon!
4. Gold Isn't the Goal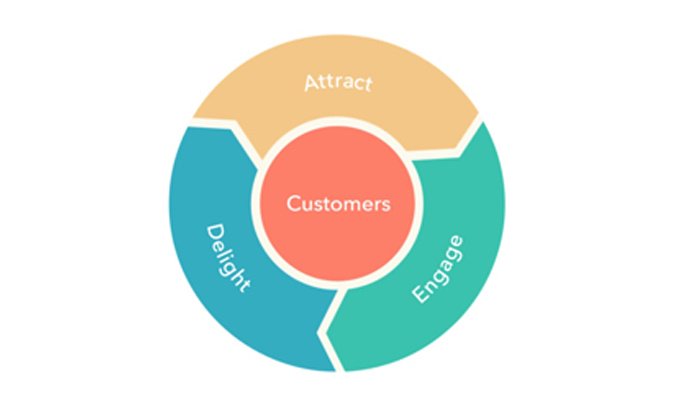 As delighted as we are to make this announcement (clearly!), becoming a Gold Partner is far from the end of our journey.
HubSpot's Agency Partner Program has a multi-level tier system that runs from Silver all the way to Diamond.
Now we've conquered the gold rung of the ladder, it's our ambition to become a Platinum Partner in 2019, and a Diamond Partner beyond that.
This is a journey that we're all eager to take and we'd love to invite you along for the ride!
5. Our Success Is Your Success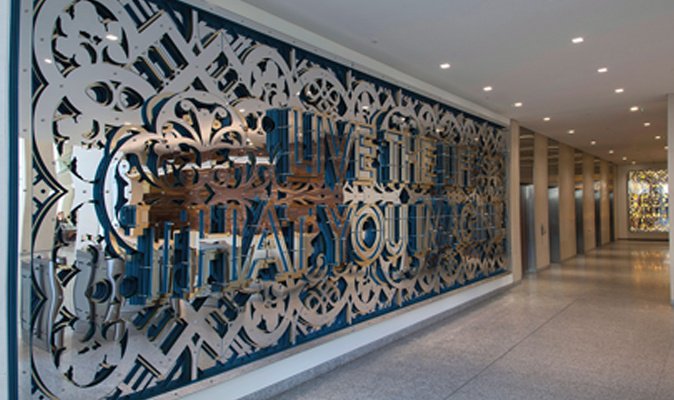 Being a HubSpot Gold Agency Partner doesn't just mean having a shiny new button for us to pin to our marketing lapels! It comes with a range of additional features which will assist our clients.
This includes access to a ticket based support system which we will shortly be rolling out and the opportunity to have our designs and products featured on the HubSpot Marketplace for all to access - keep your eye out.
As we grow, so do our clients!
Take a look at what one of our amazing clients had to say about us:
"They have been great at understanding our business, our aspirations and turning them into a coherent, ongoing and acted-on plan. We have built our new website within HubSpot, developed many effective landing pages, sorted our CRM and designed powerful LinkedIn campaigns. They have helped us get so much more out of the HubSpot platform and take our business to the next level... The team at DMS really know their stuff, are fun to work with and can be trusted to deliver great results. I can highly recommend them to boost your results."

Graham Wilson, The Success Factory.
That's a man who knows a thing or two about success, so thanks for the kind words, Graham!
6. A Big Thank You to Our Clients!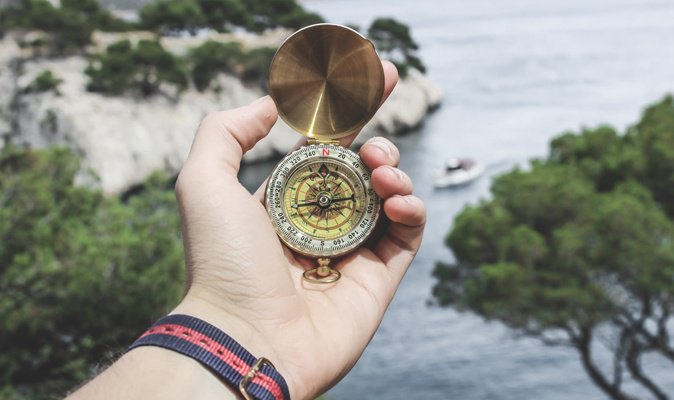 We're so lucky to get to work with the brilliant clients we do.
We'd like to take this opportunity to thank all our wonderful clients for helping us reach our golden milestone. As a digital growth agency, we thrive on the successes of our clients and we could not have got to this stage without each and every one of you!
Here's to many more successes!
Conclusion
As you can tell, we're delighted to make this announcement but, as we mentioned, this is only the beginning of a very exciting journey for Digital Media Stream. One day, in the not-too-distant future, we'll be taking the next step to Diamond. Will you make the journey with us?
To learn more about how we can blow some of the gold dust your way, get in touch with us to book a FREE Marketing Assessment.