Social media networks are constantly changing and evolving. And while trends come and go a consistent social media marketing plan should help you succeed, whatever platform you are using.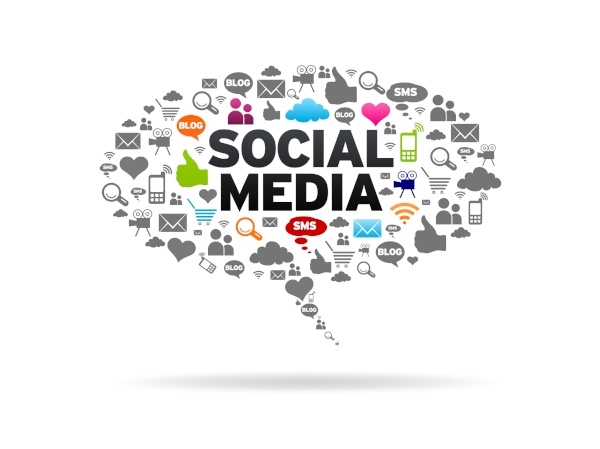 Here are 40 things your digital marketing agency should be telling you about your social media.
All of your social media should help you with your business goals. Look closely at how you want to use your social media to reach them.

1. Your marketing objectives
Goals are great, but setting specific targets is better. If you are looking to generate leads, how many leads do you need to get in order to succeed?

2. Identify your customers
To get more sales then you need to know who your customers are; what do they look like and what do they want? So do some research and find out what their age is, what their job is what they like to do, what they dislike and what their motivations are. Establishing buyer personas is an important prerequisite for a social media marketing plan.

3. Finding your customers
The most important thing to consider is where your customers are on social media. Before establishing your social media marketing look at where your customers are on social media. Are they on Facebook, commenting on Twitter or are they locked in industry discussions on a LinkedIn group? Find them and plan your strategy around it.

4. Your competition
Whatever your niche, you will have competition, and what they are doing and how successful they are is important for how your company acts and reacts. A good start is to analyse the content four or five or your biggest competitors.

5. Creating content strategy
Social media and content have to co-exist; without an audience your content won't be known and without an audience your content is meaningless. Establish the type of content you want to share and which social channels they should be on.

6. What is your budget?
Cost dictates everything so make sure you establish a budget for achieving your social media marketing goals, and whether you set your budget first and then establish a marketing plan to suit or vice versa is up to you.

7. Social media marketing isn't free
While much of social media marketing can be accessed for free - tweeting, Facebook updates and LinkedIn group discussions - to get the most out of your social media you'll need to spend time and money. Creating content costs you time and establishing PPC around your keywords will also cost you money.

8. Be patient
Increasing your social media marketing in order to generate better SEO or develop lead generation will take time. Sometimes it might take you longer than you thought. Careful monitoring and understanding the results of your campaigns can require patience. The trick is understanding the difference between the need for more time and the need to adopt a different strategy.

Get these aspects right from the start and you can discover the value of your social media marketing in your ROI:

9. Increase your website traffic
When you look at your website stats you'll find that a high percentage of all your traffic will come from your social channels; a combination of your content, keywords and social media strategy.

10. Raising brand awareness
It's easy to get lost in the crowd, but social media can be highly effective in raising your brand's visibility online.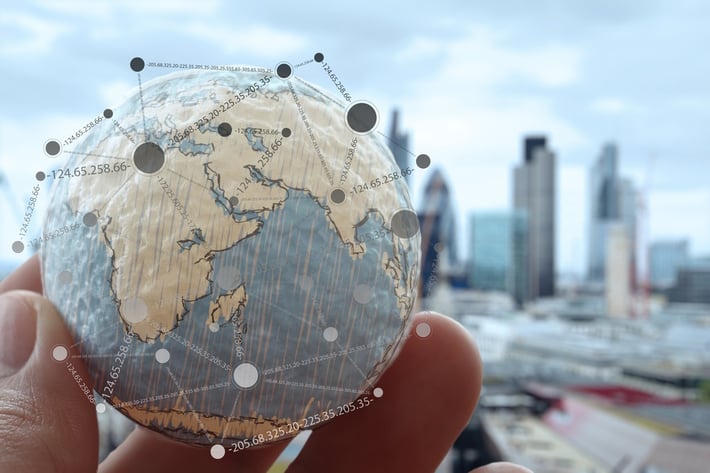 11. Improving communication
This isn't just about improving your customer service, but it's also key to developing and enhancing how your audience (both existing and future customers) view you.

12. Converting leads
Each one of your social channels can attract people into your sales funnel through gated content or email opt-ins. Online analytics enables you to track them and further them along your lead generation.

There are hundreds of social media channels but there are just three key ones: Twitter, Facebook and LinkedIn.

13. Twitter
With 500 million daily Tweets, Twitter is a big deal. It can be used for sharing content, driving engagement, interacting with consumers, networking and branding.

14. Optimising your brand profile
Once you establish your purpose for being on Twitter you can then build a profile that allows you to accomplish that. Your brand profile optimises what you do on Twitter and what you expect to get out of it.

15. Content creation
Creating the kind of content that helps your audience improve or learn will earn you trust. Blogs, how-to-guides, downloads, white papers, e-books help to do this.

16. Hashtags
Are a common way to add meta information to your social media. They can make your content more discoverable and more likely to be shared.

17. Twitter Dashboards
Managing your Twitter account is all about accessing the information that's already out there. There are a variety of dashboards out there that can help you monitor keywords, hashtags and Twitter bios to direct you to potential customers.

18. Avoid being too salesy
Twitter audiences are savvy, so try to not to be too salesy. Including a few sales pointers is fine, but only if you have created a handle that is an established - and continues to establish - source of information and trusted content.

19. Using GIFs
You might have noticed the GIF button on your Twitter dashboard. Using animations to help convey your brand or a message works better than using 140 characters ever can. GIFs can animate your data, make boring content more interesting or showcase your product or services.

20. Use your employee's' social media
This doesn't mean forcing employees to promote your business, but it does mean you should be creating content they can easily share. Content shared by your employees will get more engagement than your brand channel [www.socialmediatoday.com/content/employee-advocate-mobilize-your-team-share-your-brand-content].

21. Customer Service
Twitter is real time, meaning you get to use your customer service skills and respond double-quick. In short, this makes it live and conversational. So start that conversation or respond to one. Use Direct Messages engage in more private conversations.

22. Facebook
THE biggest social network. Over a billion people are using it (that's 1 out of every 7 people on Earth!). It has the most data and the most targeted ads. It is almost essential to have a Facebook presence, or at least create a professional-looking company page - often the first place a customer will check you out on.
23. Post regularly
Your page is built by using constant updates. 50% of all Facebook users will check their page at least once every day, most will check multiple times.

24. Pictures and videos
Pictures and images are far more engaging than just words. posting pictures of new stock or important developments are good for establishing relevance and engagement.

25. Facebook insights
Your demographic might be wide, but if most of your Facebook followers are of a particular age then consider posting content that will engage them, or which you will feel they will be interested in.

26. Create value
How you create and share it will create value to your audience, make sure your content allies to your business goals and marketing strategy.

27. LinkedIn
OK it isn't as big as Facebook, but it is more targeted and more professional. People are on LinkedIn for one reason: their business and how they can link to people that can help their performance in business and their careers.

28. Finding targeted customers
Any business can home in on the exact industry - and job role - that will use their services with very specific search parameters.

29. LinkedIn is excellent for B2B businesses
The platform focuses around business conversations and allows a B2B business to find employees of each company so they can correctly identify and connect with the person they should be speaking to.

30. Lead generation on LinkedIn
Finding contacts and getting in touch with them is the easy part. Then you need to make sure you are having daily status updates to keep your company name in their feed.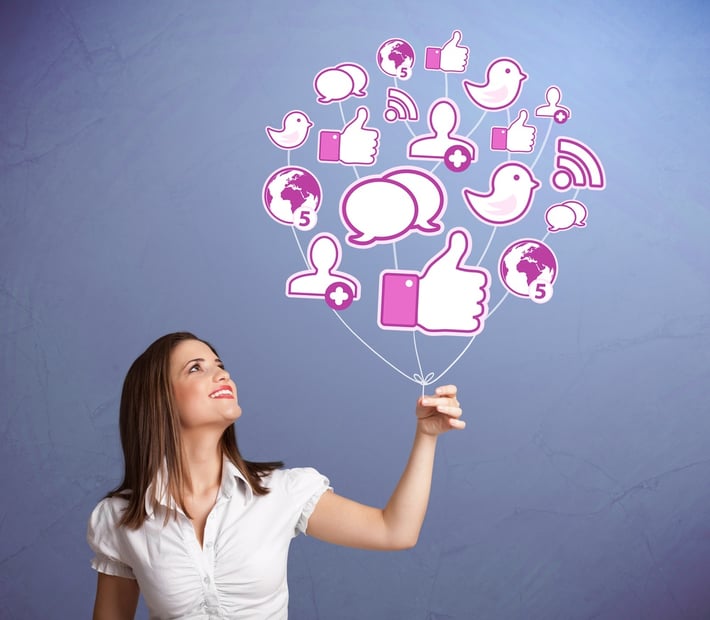 31. Joining groups
Groups are great for targeting your demographic, it allows you to access what your industry is talking about. It might also be a place to get great advice from similar business and business leaders.

Paid advertising can be highly effective in expanding your reach, placing your content or offer in front of the kind of people who are interested in your business. Paid advertising on social media doesn't need to cost the earth.

32. Pay per click
PPC is an internet advertising method used to direct traffic to your website. You pay when your ad is clicked. It's possible to spend lots with little reward but with focussed advertising and a clear idea of your essential keywords alongside effective landing pages this can be highly effective too.

33. Facebook ads
Facebook Ads is paid for sharing where your content is targeted using Facebook's search algorithm to place it right under the nose of potential customers. Paid advertising is more effective than organic.

34. Twitter ads
Promoted Tweets are capable of targeting your content or business to be put in front of specific people who might be interested in your business' products or services. Perfect for reaching a global audience.

Each platform has its own speciality; the broad reach of Facebook; the professional target audience on LinkedIn; and the real-time relevancy of Twitter. But there are other social media platforms worth looking at if your business model and/or buyer persona suits.

35. Instagram
Putting your products at the focal point of your social media makes Instagram an ideal channel.

36. Pinterest
A digital notice board that allows you to collate and categorise anything visually appealing. If you have multiple-priced products this can be another shop window for attracting customers.

37. Reddit
A mix of news, links and social commentary. While becoming known on Reddit can take a long time, there are benefits for being a voice for your niche and this goes for any other forum you have identified as being populated with your buyer persona.

38. Quora
A question and answer site that allows you to answer questions from particular niche. While it might be advantageous to try and become an expert on Quora, it might be just a good to use it as guide for your future content creation topics.

How you use social media can make a huge difference to the success of your business. All of the above digital marketing agency advice boils down to two key ways in which to turn your marketing campaigns into bottom-line returns.

39. Passive social media
Blogs, forums, reviews and how-to-guides are great for establishing your voice and getting your brand message across, and receive the return message too. Your customers can convey their excitement and their disappointment in real time for you and everyone else to see.

40. Active social media
Targeting specific groups is how social media has really changed the advertising landscape. Facebook, LinkedIn and Twitter allow you to target your ads at specific demographics. But it also allows you to access direct feedback from customers which can result in how you adapt your strategy.

Click here for more ways in which your business can benefit from an effective inbound digital marketing strategy.